Sexual Assault and Forensic Nursing
The College of Nursing received a three-year, $1.5 million grant from the Department of Health and Human Services Health Resources and Services Administration (HRSA) to fund a much-needed expansion of Sexual Assault Nurse Examiner (SANE) training and certification in West Tennessee. 
Funds from the grant will be used to transform the West Tennessee nursing workforce by meeting the need for more certified SANEs and strengthening access to sexual assault and forensic nursing care in the area.
Meet the Team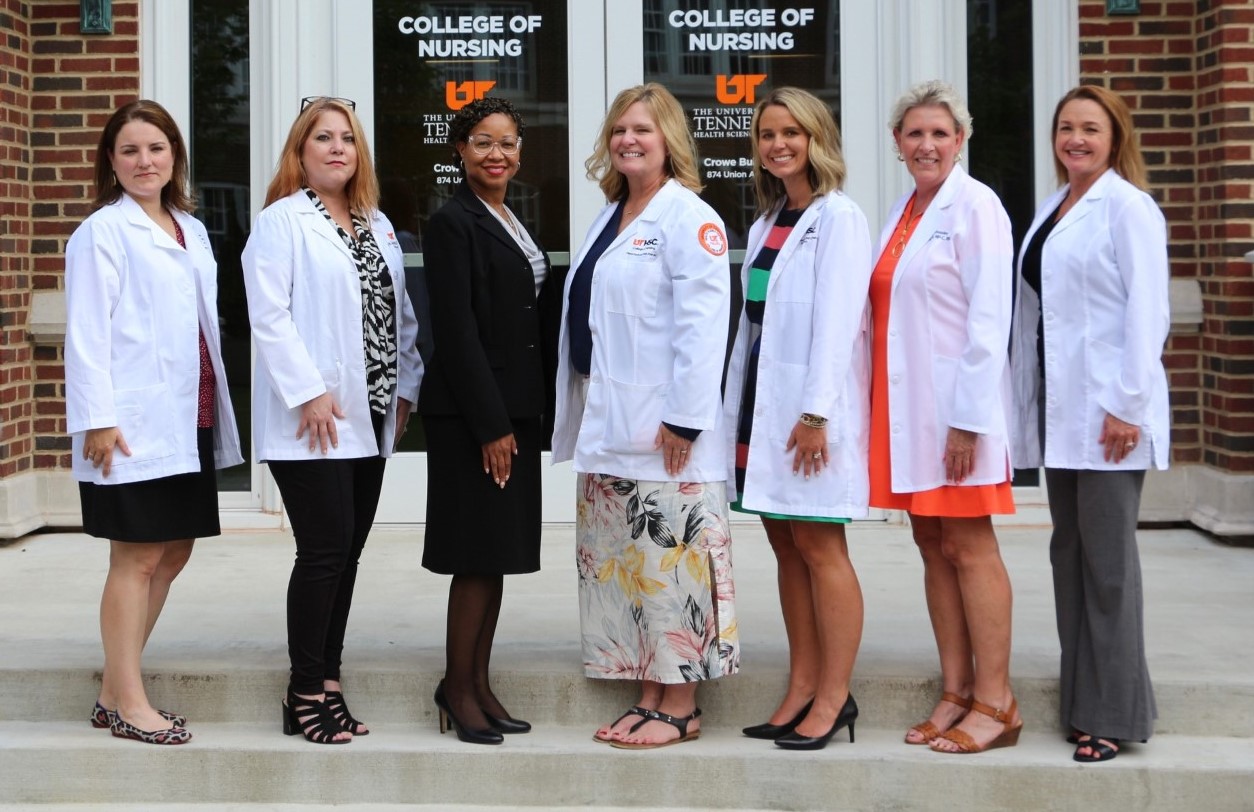 Members of the grant team include (from left) Assistant Professor Sally Humphrey, DNP, ARN, CPNP-PC; College of Nursing Dean Wendy Likes, PhD, DNSc, APRN-Bc, FAANP, as women's health advisor; Trimika Bowdre, PhD, MPH, as evaluation adviser; Assistant Professor Diana Dedmon, DNP, FNP-BC, director of Clinical Affairs; Assistant Professor Andrea Sebastian, DNP, PNP, SANE-P;  Assistant Professor Lisa Beasley, DNP, APRN, NP-C, RN; and Assistant Professor Christie Manasco, PhD, RN.
Purpose and Pathways
STEP UP Grant Goals
The SANE Training and Education through Partnerships for Underserved Populations or STEP UP program will increase the supply, distribution, and retention of certified SANEs and increase access to timely, expert care for all sexual assault survivors in West Tennessee through the following four strategic goals:
Providing funding for SANE education, training, certification, and retention;
Expanding access to sexual assault forensic examinations and SANE services throughout West Tennessee, especially in rural and underserved areas;
Enhancing stakeholder support for comprehensive and cohesive care of sexual assault survivors through a robust regional network of SANEs, healthcare organizations, social support advocates, legal, law enforcement, and other regional stakeholders; and
Cultivating an environment conducive to SANE practice and retention
To achieve these aims, the STEP UP program will provide SANE education, training, certification, and retention activities for registered nurses (RNs) and advanced practice registered nurses (APRNs) in the 21-county West Tennessee region. As a primarily rural area, residents of this region experience social determinants of health that significantly impact health outcomes and contribute to health inequities and disparities: poverty, lower levels of education and health literacy, geographical isolation, higher rates of health risk behaviors, and limited access to healthcare, including certified SANE care.
Academic Forensic Nursing Certificate Information
Community Option
The STEP UP Community Option is for any RN or APRN who lives within the 21 counties of West Tennessee and who would like to be trained and certified as a SANE. The STEP Up Community Option will provide financial and other means of support to help participants achieve the following goals:
Become an active member of the International Association of Forensic Nurses (IAFN),
Complete the adult/adolescent and pediatric online SANE modules.
Attend the two-day IAFN clinical skills training delivered by IAFN SANE experts at UTHSC, identify preceptorship and clinical
training experiences within the West Tennessee area,
Complete the IAFN certification review courses in preparation for the certification exams, and
Successfully complete the IAFN SANE-A® and SANE-P® certification examinations.
Application Information
Requirements for participation in the STEP UP Community Option program:
Hold a current unrestricted RN or APRN license in Tennessee
Reside in one of the following counties of West Tennessee: Benton, Carroll, Chester, Crockett, Decatur, Dyer, Fayette, Gibson, Hardeman, Hardin, Haywood, Henderson, Henry, Lake, Lauderdale, Madison, McNairy, Obion, Shelby, Tipton, or Weakley.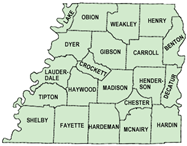 Questions? 
Please do not hesitate to contact us stepup@uthsc.edu 

 Applications are accepted on an ongoing basis. There is no deadline.
Submit applications via the link below.
Email your CV to stepup@uthsc.edu.
Within two weeks of receiving your application, a member of the STEP UP Grant Team will contact you at the phone number or email provided on the application.
STEP UP APPLICATION