Family Medicine Residency (Chattanooga)

The University of Tennessee College of Medicine Chattanooga Department of Family Medicine sponsors a three-year Family Medicine Residency that is fully accredited by the Accreditation Council for Graduate Medical Education (ACGME).  We are seeking seven positions in the Match for the 2022-2023 recruiting season.  We offer a curriculum that includes Lifestyle Medicine and are working on a Rural Track in Bledsoe County within our program as well.
Technology enhances the overall educational experience. The conference room utilizes a built-in data projector and computer for multimedia presentations. Erlanger wireless internet access is available throughout the center.  Practice management is augmented with computerized appointments and search software for ICD/CPT codes.  As part of the Erlanger Medical Group, the UT Family Practice Center uses EPIC as the electronic health record system for both outpatient and inpatient care. The UT Family Practice Center is a 36,000 square foot state of the art facility that opened Spring 1997. Located just across the street from Erlanger Medical Center this is the central point for all our residency functions. The patient care areas include: 24 exam rooms, two large procedure rooms, fetal evaluation suite, ultrasound suite, and dictation areas in the exam halls, lab, and xray.  The academic areas house resident and faculty offices, our Family Practice Center Library, and a large conference room with adjacent kitchen. The business area of the Center consists of medical records, staff lounge, locker room, and several administrative offices, which house our office manager and billing specialists. 
Overall the Family Practice Center provides a comfortable, spacious environment equipped to teach the full spectrum of Family Medicine.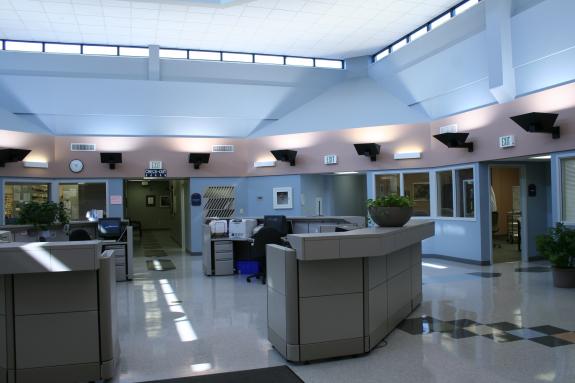 Residency Program History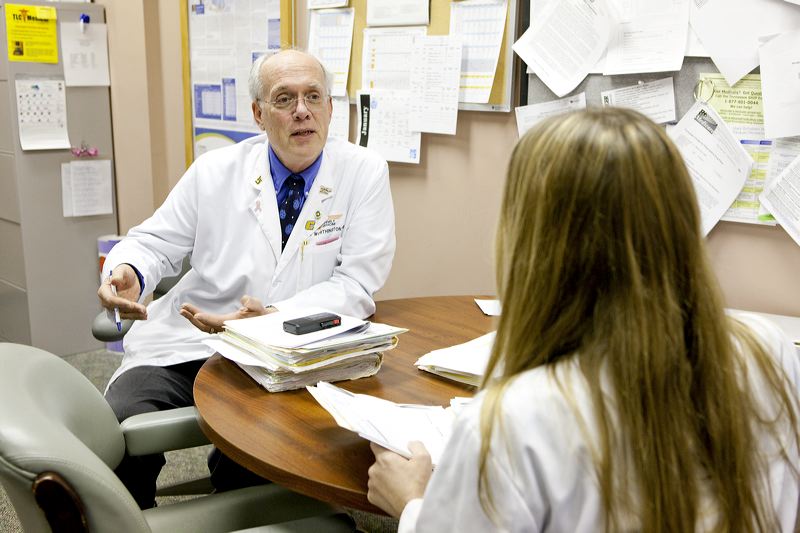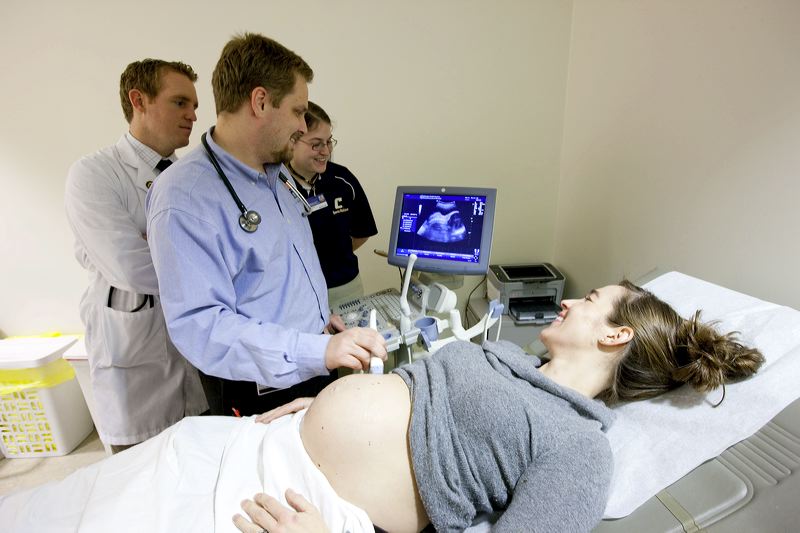 Founded in 1995 by our first Chair, J. Mack Worthington, MD, FAAFP, we held the goal of bringing the ideals of family medicine to the campus of a tertiary care medical center in Chattanooga.  Our department has not wavered in its determination to offer broad, evidence-based training to our residents and medical students. We practice our inpatient care in the 6th largest public hospital system in the country which has 650 beds and serves as a regional medical center. Over the ensuing years our faculty has expanded to include individuals certified not only in family medicine but also obstetrics, geriatrics, hypertension, mental health, sports medicine, and lifestyle medicine. James Haynes, MD, MBA, FAAFP, former Chair of our Department, has accepted the position of Dean for the UT College of Medicine - Chattanooga, and continues to serve as a key faculty member in our Department.  Leslie Griffin, MD, MPH, now leads our Department as Interim Chair for the Department of Family Medicine.  She also continues in her leadership role as Family Medicine Residency Program Director, and is working toward approval of expanding our complement to support a Rural Track Designation as part of our three-year program.