Institutional Memberships



Education Advisory Board (EAB)
EAB finds best practices to address education's top challenges with research forums. Through these forums, they provide peer-tested research that answers education's most pressing issues.
Create a free account:
Visit EAB's website and enter location information
Select employer from the dropdown
Enter personal/contact information (note: use your UTHSC-issued email address)
An email with instructions for completing the account creation process will be sent
With your free account:



EDUCAUSE LEARNING INITIATIVE (ELI)

ELI is a community of higher education institutions and organizations committed to the advancement of learning through the innovative application of technology.

Accessing ELI Resources:
In order to access ELI member-only resources, you will need to create an EDUCAUSE profile. Visit the EDUCAUSE login page and follow the instructions to create your account. 

Membership Highlights:



Online Learning Consortium (OLC)

OLC is one of the leading professional organizations devoted to advancing quality online teaching and learning by providing professional development, instruction, best practice publications and guidance to educators, online learning professionals and organizations around the world.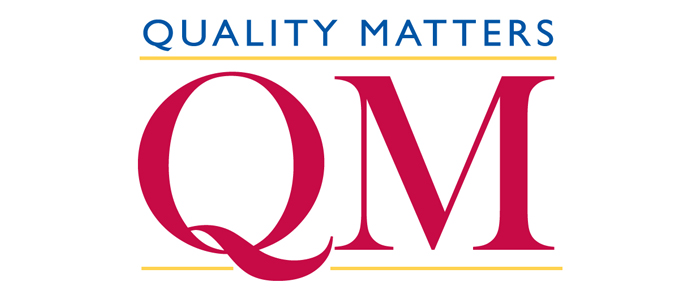 Quality Matters (QM)

Quality Matters (QM) is a faculty-centered, peer review process that is designed to certify the quality of online and blended courses. 
Quality Matters reviews course design only and NOT delivery or faculty performance.

The three main components in the Quality Matters Program are:
Accessing Quality Matters:
Visit qualitymatters.org
Enter your UTHSC email and select "No, I am new here."
Create user account, enter University of Tennessee as Institution
Then select UTHSC



WICHE Cooperative for Educational Technologies

WCET is nationally recognized as one of the most informative, reliable and forward-thinking organizations regarding the role of technology and innovation in higher education.
All UTHSC faculty and staff may subscribe to WCET's member-only email lists:
WCETNews - is a moderated list used to distribute WCET's popular Article Digest, job posting from WCET members, announcements and breaking news of general interest to our members
WCETDiscuss - is a moderated discussion list reserved for WCET members. The list puts you in touch with higher education professionals from institutions and organizations in the U.S. and Canada. Have a question about how others address a policy issue or design solutions to certain educational technology challenges? This list is a quick and easy way to get ideas and input from your peers
UTHSC faculty and staff can subscribe by emailing Sherri Artz Gilbert at sartzgilbert@wiche.edu or 303-541-0209.