Learning Management Systems and Platforms
About Learning Management Systems and Platforms
A Learning Management System (LMS) is used to manage and deliver instructional materials and resources online, increase course engagement and interactions, as well as to track and assess student academic performance. Platforms for publishing and managing content are often referred to as content management systems. As such, platforms like Class Notebook are useful for creating and developing course content including curriculum road maps, syllabi, modules, and other course documents. The content can then be published and shared internally from the platform or externally in the LMS or another website.
Effective Practices for Teaching with an LMS
Provide a detailed syllabus and course schedule to help learners focus and stay on task
Reinforce a community of learners using the virtual meeting spaces and forums
Share resources for learners to extend learning beyond classroom boundaries
Integrate digital assessments and assignments in various formats to facilitate personalized learning and personal engagement with content
Conveniently communicate course news, trending topics, and other reminders using LMS messaging and announcement features
To discuss more effective practices for using learning management systems and platforms in general, schedule a meeting with one of our TLC consultants.
Effective Practices for Using Content Management Platforms
Utilize the Teacher-Only function to section groups to exchange information with other instructors in a private, secure virtual space
Share the notebook link with students in the LMS so that they can access documents from their online class space as well as the platform app
Centralize distribution of lesson plan templates, curriculum maps, and other docs among team members
Use the platform's built-in tools to create interactive documents that contain multimedia (graphics, video, voice, etc.) which can encourage student engagement and active learning
Set aside collaborative spaces for learners where learners can work asynchronously as well as collaborate in real-time to create group presentations and projects
To discuss more effective practices for content management, schedule a meeting with one of our TLC consultants.
Who's Using It?
Dr. Kenneth C. Hohmeier
Associate Professor
Tool: Blackboard
"My goal in using Blackboard was to better meet the needs of the students by flipping the classroom and allowing for more time for active learning and application-based activities in class. By using the technology at its fullest, I was able to focus class sessions on the context and application of the learning material, rather than on content delivery."
Read more on how Dr. Hohmeier uses Blackboard to flip his classes.
What's in our Ecosystem?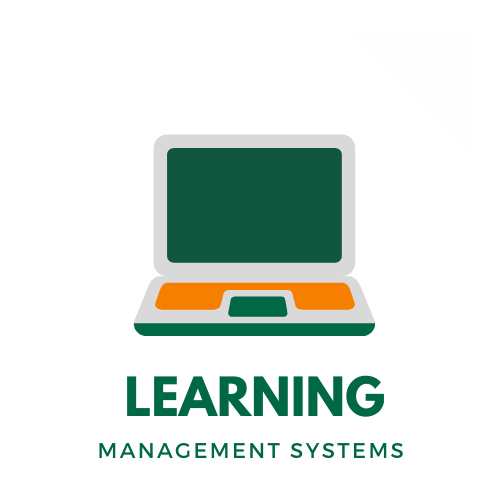 Blackboard: official learning management system (LMS) at University of Tennessee Health Science Center and is used to enhance teaching and learning for online and campus courses.
Office 365 Class Notebook: content management platform and class organizational tool that supports a host of teaching and learning activities such as collaborations, content creation, lesson planning.
References:
Back, D., Behringer, F., Haberstroh, N., Ehlers, J., Sostmann, K., & Peters, H. (2016). Learning management system and e-learning tools: an experience of medical students' usage and expectations. International Journal of Medical Education, 7, 267-273.
Hetsevich, I. (2017, February 9). 7 Benefits of Using an LMS for Teaching in Schools and Colleges. Retrieved 22 January 2018, from https://www.joomlalms.com/elearning/7-benefits-of-using-lms-for-teaching.html
Spacey, J. (2019, February 11). 16 Types of Technology Platforms, Simplicable, Retrieved 17 April 2019 from https://simplicable.com/new/technology-platform