Diverse, Dedicated Faculty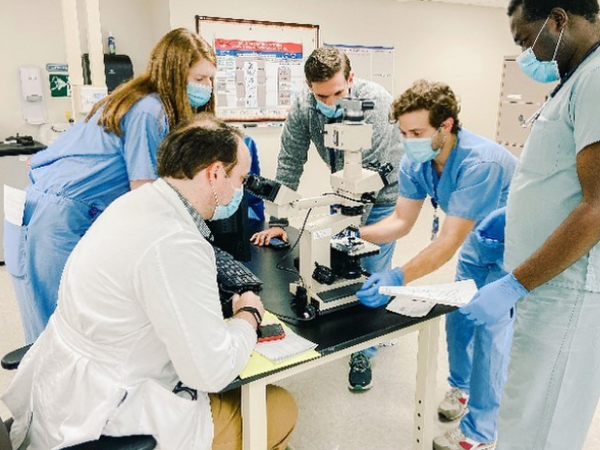 Each year a group of bright and fascinating people from across the country are drawn to our friendly, educational environment. As you prepare to decide where you would like to pursue your pediatric training, we thank you for looking at the University of Tennessee Health Science Center and Le Bonheur Children's Hospital.
Our residency program is committed to providing trainees with unique clinical experiences and educational opportunities that will prepare them to pursue any type of pediatric career. Residents will build strong foundations in both general pediatrics and pediatric subspecialties through direct patient encounters. Additionally, as a program, we strive to provide ample opportunities for our residents to learn about advocacy, community outreach, hospital administration, and quality improvement to train well-rounded physicians who are prepared for the non-clinical responsibilities they may encounter.
Throughout residency, our residents develop close relationships with our diverse, dedicated faculty. Every effort is made to provide support for residents while encouraging autonomy and responsibility. Opportunities for pursuit of special interests are provided, particularly during the second and third years. The department also offers extensive post-residency training with subspecialty fellowship programs in twelve different fields.