Pediatric Chief Residents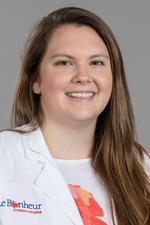 Corinne Blackburn, MD
Indiana University
Bio
Dr. Blackburn was born and raised in the small-town of Hobart, IN. She attended Purdue University in Indianapolis, IN, for undergrad and graduated with a BS in Biology with a Sociology minor. She loved the city life so much that she stayed there for medical school at Indiana University School of Medicine. However, she has fallen in love with both her new city of Memphis, TN, and the program at UTHSC, and she is so excited to be staying on as a Chief Resident! Currently she is applying for an Adolescent Medicine fellowship, where she hopes to continue her work in advocacy and sexual health! In her spare time, she likes to go scuba diving, attend sporting events, see live music, or stay at home cuddling with her cats and husband.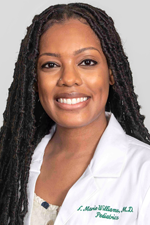 Taqwela Williams, MD
Morehouse School of Medicine
Bio
Dr. Williams was born in Chattanooga, TN, and raised in Atlanta, GA. She earned her medical degree from Morehouse School of Medicine. She has thoroughly enjoyed her residency experience in Memphis and now excitedly serves as one of our Chief Residents. In her spare time, Taqwela enjoys traveling, attending concerts, decorating/organizing spaces, and watching Disney+ or Netflix. Her favorite things about Memphis include the people, food, breweries, parks/outdoor spaces, and Le Bonheur/UTHSC!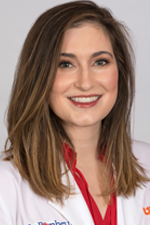 Caroline Young, MD
Virginia Commonwealth University
Bio
Dr. Young was born in Richmond, VA, but grew up in the small town of Mount Crawford, VA. She followed three prior generations of Hokies by graduating from Virginia Tech with undergraduate degree in Biochemistry (GO HOKIES!) and completed her medical degree at Virginia Commonwealth University School of Medicine. She made the big move to Memphis for residency and has loved the fun city, rich culture, and food scene here, not to mention the top-notch residency training at Le Bonheur Children's Hospital and the renowned St. Jude. She is excited to continue her time in Memphis as Chief Resident to share with others this amazing program and give back to the program that made her a pediatrician! She is currently applying for pediatric critical care medicine fellowship. In her spare time, she enjoys kickboxing, hanging out with friends, working on her brush lettering calligraphy, FaceTiming her adorable nephews, and cheering on her Hokies in the fall!