Pediatric Chief Residents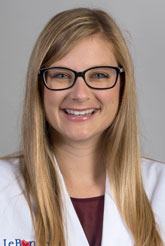 Tara Vizcarra, MD, MPH
Loma Linda University School of Medicine

Dr. Vizcarra's Bio
Dr. Vizcarra was born and raised in beautiful small town Tennessee. She attended Southern Adventist University for undergrad where she got a BS in Biology and more importantly, met her husband (the other Dr. Vizcarra). During college, she spent two years volunteering in Peru which was a major influence in her journey to medicine. Tara relocated to Southern California for medical school, obtaining MD and MPH degrees from Loma Linda University. In her free time she enjoys creating in the kitchen, traveling and going on outdoor adventures with her husband, new son and overly energetic dog. She is excited to stay on as Chief Resident in the program she loves and to continue recruiting residents which make this such a phenomenal place!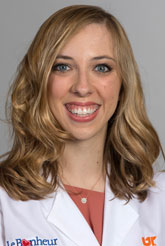 Ann Elizabeth Murphy, MD
University of Alabama School of Medicine

Dr. Murphy's Bio
Dr. Murphy was born and raised in Alabama. She grew up in a tiny town called Winfield, AL and then moved to Birmingham where she graduated from Samford University with a BS in biology and then stayed in town to attend UAB for medical school. Ann Elizabeth has loved starting a new adventure in Memphis with her co-residents and husband, who is an orthopedic surgery resident at UT. She loves trying new recipes and restaurants, barre classes, traveling, and Alabama football (ROLL TIDE!!). She is so excited to lead and serve the program as chief resident this year.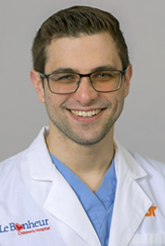 Michael Michalopulos, MD
University of Oklahoma - Tulsa

Dr. Michalopulos's Bio
Dr. Michalopulos was born and raised in Tulsa, OK. He attended the University of Oklahoma for undergrad (BOOMER!) where he majored in History and cultivated and unhealthy passion for Sooner football. He also received his medical school education at the University of Oklahoma. Michael enjoys being outdoors, watching the Sooners and the Thunder, cooking, home-brewing beer and wine, and traveling. Michael enjoys medical education and being involved in program leadership, both of which were major factors in his decision to become Chief Resident.