HEI Department Chair and Director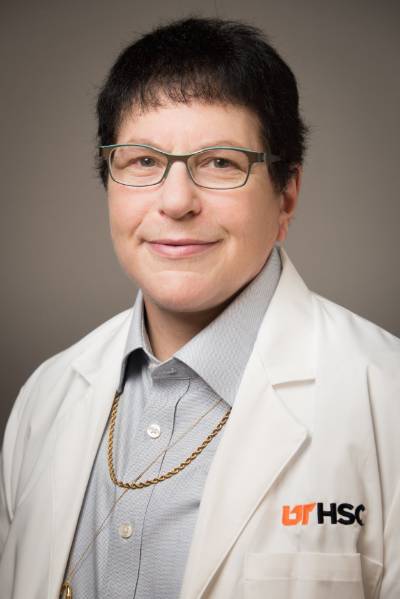 Penny A. Asbell, MD, FACS, MBA, FARVO
Barrett G. Haik Endowed Chair
Chair, Department of Ophthalmology
Director, Hamilton Eye Institute
Professor of Ophthalmology
Penny A. Asbell, MD, serves as Chair of the Department of Ophthalmology in the College of Medicine and Director of the Hamilton Eye Institute at the University of Tennessee Health Science Center (UTHSC).  Before coming to UTHSC, Dr. Asbell was a professor of Ophthalmology and director of the Cornea Service and of the Cornea Clinical and Research Fellowships at the Icahn School of Medicine at Mount Sinai (ISMMS) in New York.
She received her bachelor's degree from the University of Chicago and her MBA as valedictorian from the Zicklin School of Business at Baruch College in New York. She obtained her medical degree from the State University of New York. Dr. Asbell completed her postdoctoral training at Yale New Haven Hospital in Connecticut., Louisiana State University Eye Center in New Orleans, and New York University Medical Center, in New York City. She also completed the Executive Leadership in Academic Medicine Program at Allegheny University of the Health Sciences.

Dr. Asbell's research focuses on pharmaceuticals, devices and surgical procedures including new treatments for dry eyes, ocular herpes, corneal infections, Excimer laser surgery, cross-linking, and more with extensive experience in clinical trials that have led to FDA-approved treatments and to defining standard of care for ocular diseases. Among her many accomplishment are founding the Ocular Inflammatory Biomarker Laboratory at Mount Sinai, which reflects her committment to discovering minimally invasive biomarkers to better diagnose ocular disease and to provide more personalized treatment.

An accomplished scholar and lecturer, Dr. Asbell has written or co-authored more than 200 scholarly articles and is a frequent speaker at national and international ophthalmology conferences. She has served on the Board of Directors of the Cornea Society, the Tear Film and Ocular Surface Society, the Eye Bank for Sight Restoration, Program Committee - Cornea for the Association for Research in Vision and Ophthalmology, and is currently the Deputy Editor of Eyewiki (sponsored by the American Academy of Ophthalmology) and Editor-in-Chief of Eye and Contract Lens. She has written or co-authored more than 200 scholarly articles during her career.

Dr. Asbell's clinical interests include cornea transplant surgery, dry eye disease, Keratoconus, eye infections, cataracts, cornea crosslinking (CXL) and LASIK/PRK.