Hamilton Eye Institute Donors
Without the generosity of those who have given so much to further the vision of the Hamilton Eye Institute, we would have nothing. We rely almost entirely upon donated funds, and so the remarkable things being accomplished here every day are a direct result of the gifts that you give. We would like to introduce some of these benefactors, and we know that this list will continue to grow as others join our vision and help us continue our sight-saving work here at the Hamilton Eye institute.
"I can give because I am just lucky," Mickey Coleman once said. While luck may have had something to do with it, so did his business sense and his lifelong knack for smart investing. Mickey, who felt blessed to be able to spend his life doing what he loves, gave to UT in honor of his father. In part, his generosity toward HEI was inspired by his admiration for Dr. Barrett Haik: "The eyes are the window to the body," Mickey said. "Dr. Haik has been able to tell me so much about my health from just an eye exam." Mickey attended the University of Tennessee, Knoxville, was a member of Sigma Alpha Epsilon, and lettered in swimming during his college years. He passed away in 2014.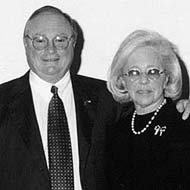 The Siegals, who have a long-standing interest in ophthalmic research, live in New York where Richard is founder and president of Bistate Oil. Their gifts to the Campaign for Tennessee support the Siegal Ophthalmology Professorship and the Hamilton Eye Institute.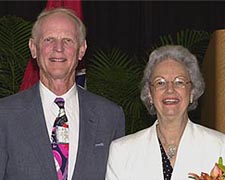 Ralph S. Hamilton, MD, is a professor in the Department of Ophthalmology. In fact, he received his medical degree here at the UT Health Science Center in 1952. Dr. Hamilton is a member of the American Academy of Ophthalmology and numerous other professional societies. He received the Lifetime Achievement Award in Health Care from the Memphis Business Journal in 1999. Barbara, a graduate of Rhodes College, has volunteered at the Methodist Hospital in Germantown for many years. The Hamilton Eye Institute is named in honor of the Hamiltons with deepest gratitude for their significant contributions, which have done so much to pave the way for the future of ophthalmic medicine.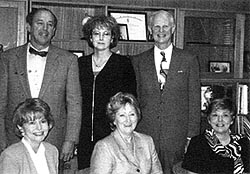 Established in 1990 by the late Anne and William Knapp, the Knapp Foundation has supported a wide variety of charitable causes. Mrs. Brasel and Mr. P.K. Seidman were co-trustees of the Foundation until Mr. Seidman's death several years ago. Mr. Seidman's personal ophthalmologist was Dr. Ralph Hamilton, whose compassion for patients and dedication to the profession of ophthalmology impressed Mr. Seidman. Hamilton's enthusiasm and his unwavering support of the department inspired the Knapp Foundation to consider the University of Tennessee worthy of support. Upon pledging their significant gift toward the founding of the Hamilton Eye Institute, Mrs. Brasel remarked, "The Board was impressed with the dedication, quality of research efforts and service contributions exhibited by UT ophthalmologists. We hope this gift will help consolidate eye research on campus and improve the quality of life for people with visual afflictions."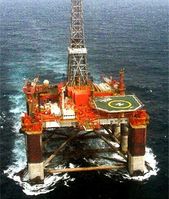 In December 2007, independent Norwegian company Revus Energy acquired Palace Exploration for $207 million. The oil and gas exploration and production company was founded in 2002 and is based in Stavanger, Norway. Annual sales are approximately $297 million. Palace Exploration's gift to support the Campaign for Tennessee benefits the Hamilton Eye Institute.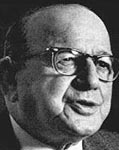 In 1908, Abe Plough borrowed $125 from his father, purchased a horse and wagon, and began selling homemade remedies to small-town folks and farmers around Memphis, Tennessee. His long career was launched and ultimately led him to help build the company presently known as Schering-Plough Corporation. He founded the Plough Foundation in 1972 to provide aid to charitable organizations that benefit the greatest number of people in Memphis and Shelby County. In addition to the late Abe Plough, donors include Patricia R. Burnham, Diane R. Rudner, Sharon D. Eisenberg, and William Rudner. With four staff and eleven trustees, the independant foundation provides support for early childhood and elementary education, crime prevention, health care, economic development, social service agencies, housing and homelessness, and the arts. The foundation's gifts to the Campaign for Tennessee support the Department of Ophthalmology.