Tinnitus Evaluations and Treatment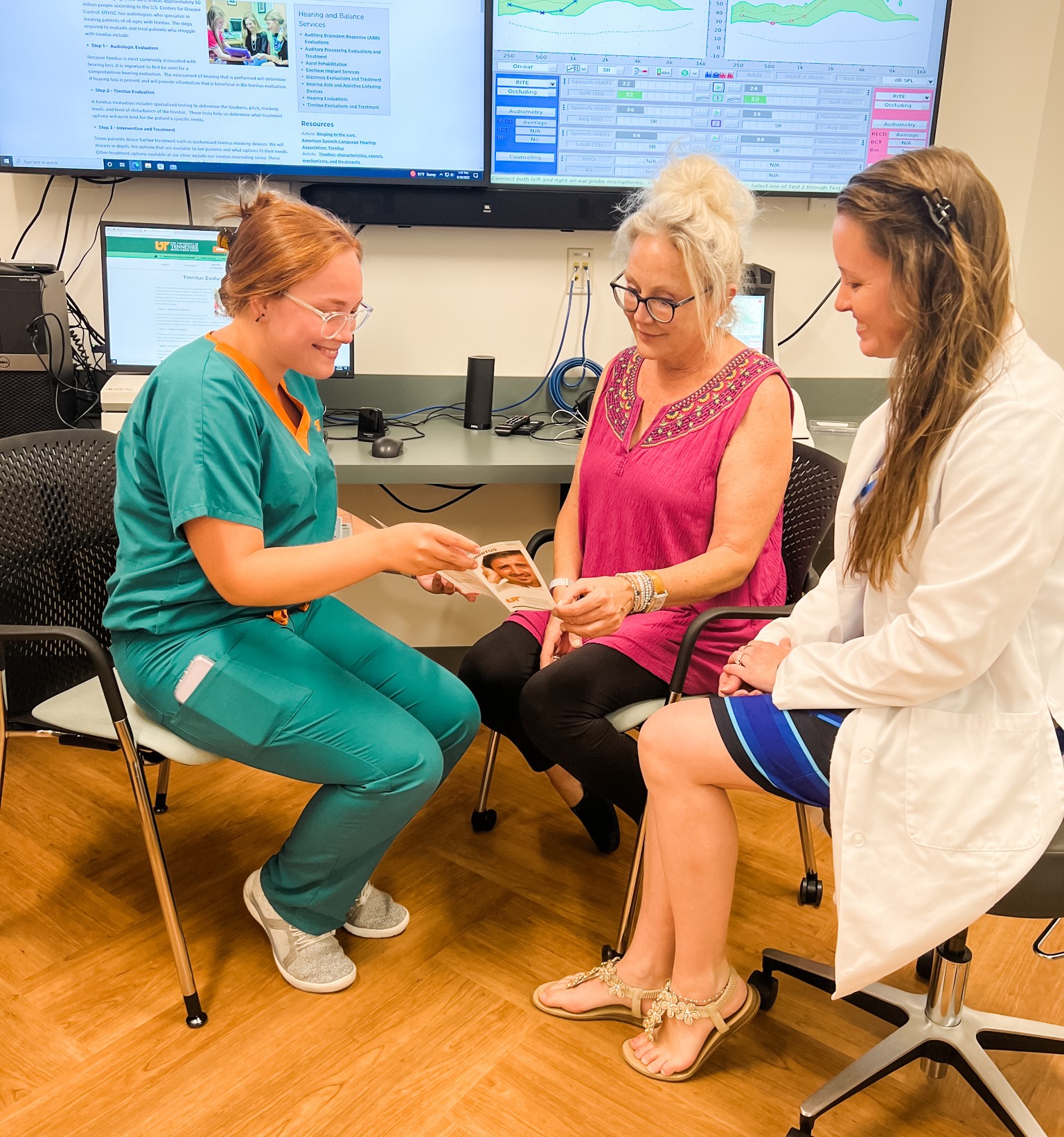 Tinnitus, or ringing in the ears, affects approximately 50 million people according to the U.S. Centers for Disease Control. UTHSC has audiologists who specialize in treating patients of all ages with tinnitus. The steps required to evaluate and treat patients who struggle with tinnitus include:
Step 1 -  Audiologic Evaluation
Because tinnitus is most commonly associated with hearing loss, it is important to first be seen for a comprehensive hearing evaluation.  The assessment of hearing that is performed will determine if hearing loss is present and will provide information that is beneficial in the tinnitus evaluation.
Step 2 - Tinnitus Evaluation
A tinnitus evaluation includes specialized testing to determine the loudness, pitch, masking levels, and level of disturbance of the tinnitus.  These tests help us determine what treatment options will work best for the patient's specific needs.
Step 3 - Intervention and Treatment
Some patients desire further treatment such as customized tinnitus masking devices. We will discuss in depth, the options that are available to our patients and what options fit their needs. Other treatment options available at our clinic include our tinnitus counseling series. These counseling sessions discuss ways to help cope with the tinnitus in more specialized areas of disturbance such as sleeping, attention, and relaxation techniques.
Hearing and Balance Services