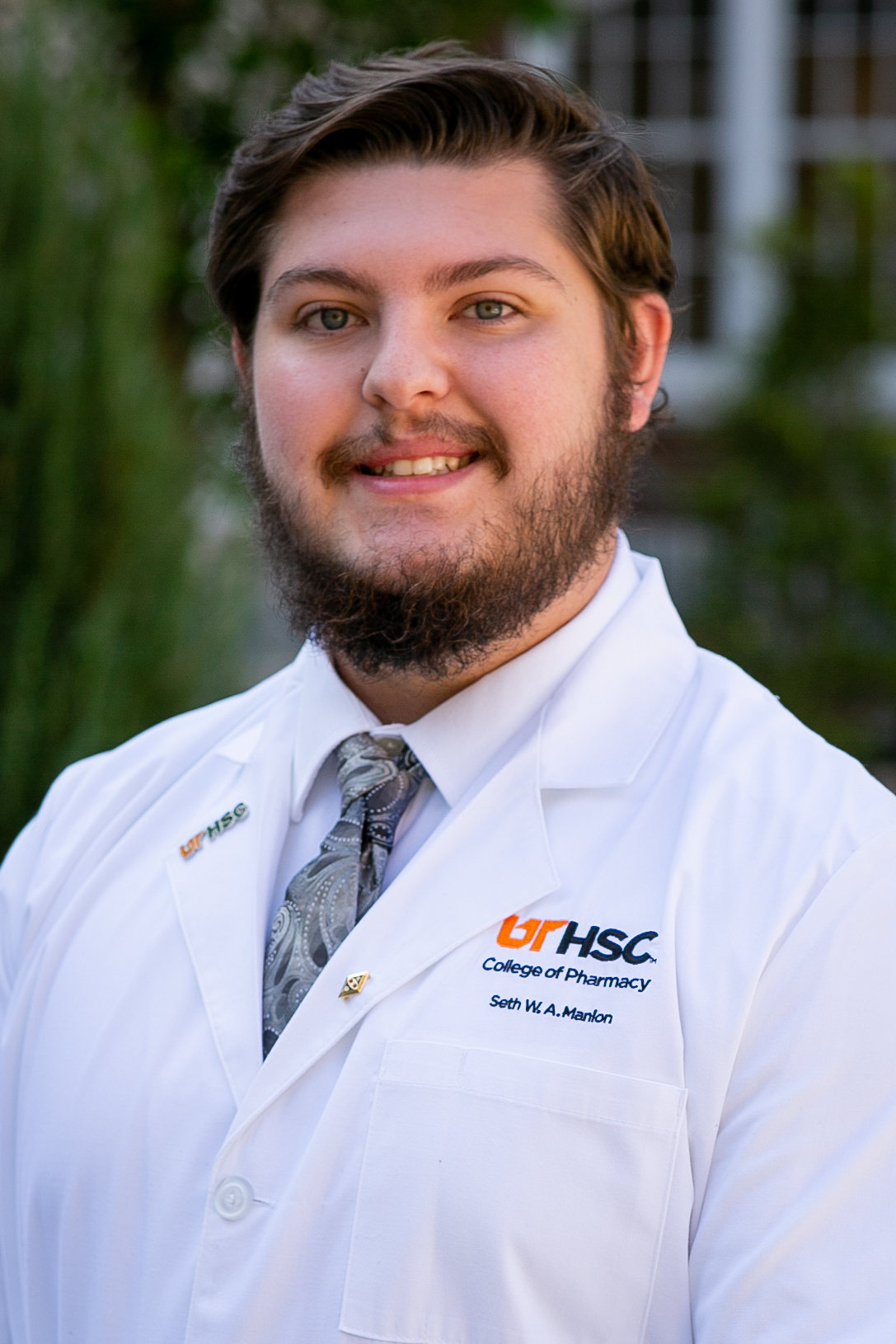 Why did you choose UTHSC College of Pharmacy?
I chose UTHSC based on the friendly faculty and seeing how much opportunity lies here to become the best pharmacists I could possibly be. From the moment I walked into the school for my interview to where I am now, about to start my P3 year, UTHSC has felt like home. Everyone here is so caring and wants you to succeed not only academically, but in your personal life as well.
What is your favorite memory or experience from pharmacy school?

My favorite memory in pharmacy school is P1 year after our first-ever exam. A lot of people from our class met up that night to try and get to know who all was in our class. I ended up meeting some of my best friends that night and realized how great of an experience these next four years were going to be.
How has the UTHSC College of Pharmacy helped or prepared you for your career goals?
UTHSC's College of Pharmacy has prepared me for my future career in multiple ways, from building lifelong connections to helping me set up my professional network. There are multiple opportunities to meet people who are working in the profession of pharmacy and really letting you build your own path. UTHSC shows you every corner of the world of pharmacy and that the profession is much wider than you think.
What advice do you have for prospective students?
One thing prospective students should know about UTHSC pharmacy is that there are so many ways to become involved within the school. There are multiple organizations that you can join not only to build connections but to have fun and relax during pharmacy school! There is more to pharmacy than just your grades, so don't be afraid to put yourself out there and explore all the different aspects UTHSC has to offer.