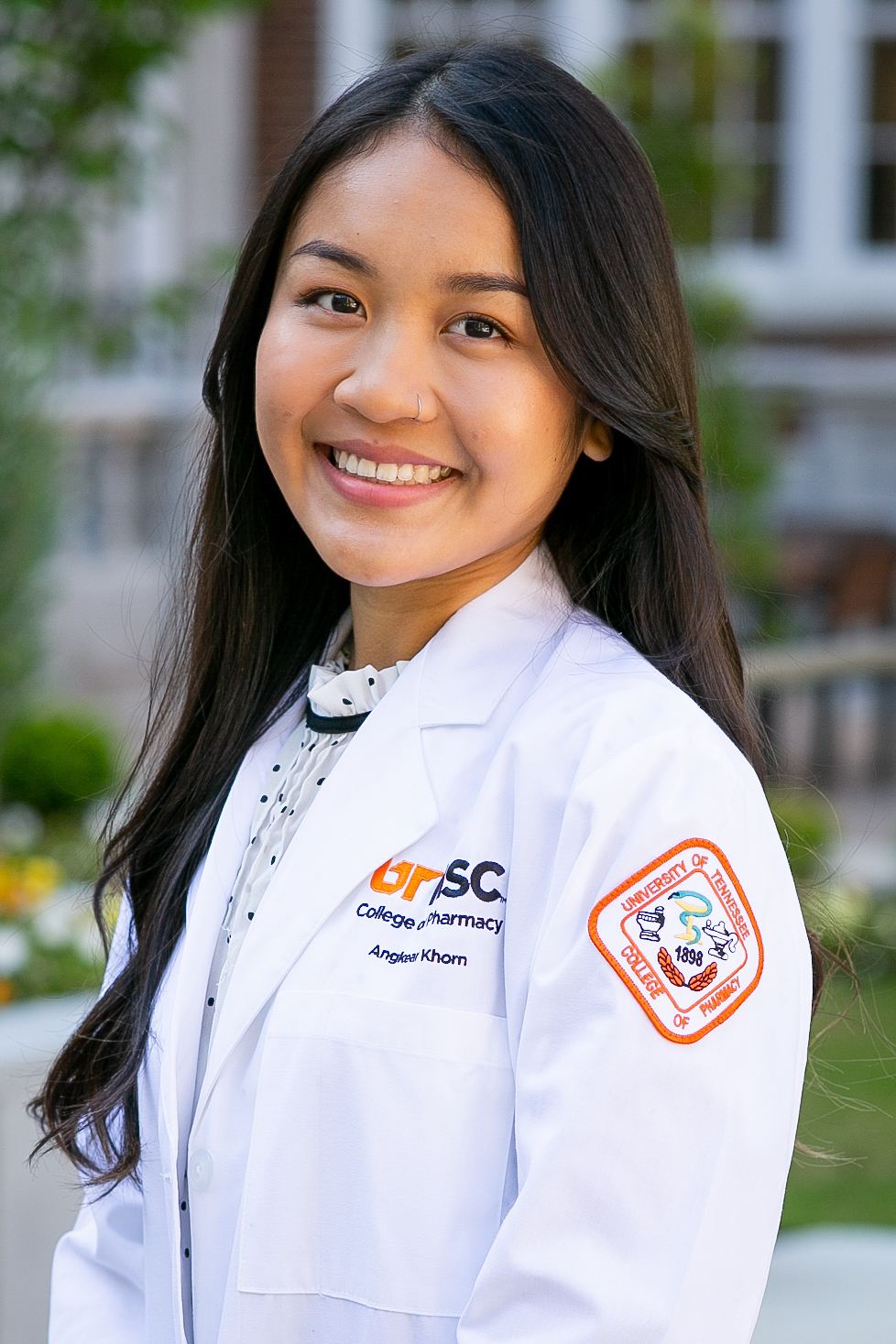 Why did you choose UTHSC College of Pharmacy? 
I chose UTHSC Pharmacy because of the different campuses around Tennessee and the diverse feel that it provided. Not only that, it is one of the top 20 colleges of pharmacy in the nation as well as one with some of the lowest costs. When I went to the interview for the first time, I was welcomed with open arms. It made me comfortable right away. The staff were exceedingly welcoming and I knew that this was the environment I wanted to be in for the next four years.
What is your favorite memory or experience from pharmacy school?

My favorite experience from pharmacy school was Pharmacy Weekend. Even though COVID made it more difficult to try and meet my classmates for the first time, somehow we still managed to make it fun through being outside and social distancing, as well as having some activities be on Zoom. I thoroughly enjoy and appreciate every event that has happened with our class. These events are such good bonding moments and a way to just unwind from exams and classes.
How has the UTHSC College of Pharmacy helped or prepared you for your career goals?
The UTHSC COP has prepared me for my career goals by allowing me to be exposed to so many different careers of pharmacists in the nation and seeing each and every different way of viewing things. This has opened my eyes to the fact that pharmacists are not always just behind a counter and counting pills. The College of Pharmacy has also broadened my views on patient care and driven me to become the best pharmacist I can be.
What advice do you have for prospective students?
For prospective students, I would say to not be shy about talking to classmates, professors, and faculty members! Everyone is here for one another. There is no competition in pharmacy school and we are all here to succeed. Put away your stress sometimes by going out with friends and family! UTHSC Pharmacy is such a diverse school that you will experience and learn about yourself so much as you grow and stay on this career path.