Dual Program: DNP/PhD Admission Requirements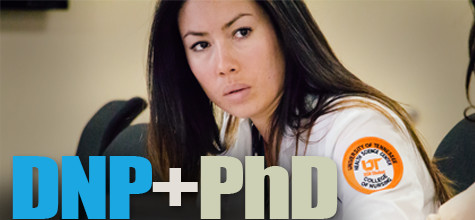 REQUEST MORE INFORMATION
HOW TO APPLY
Please Note: Applicants who meet the minimum program requirements are not guaranteed interview or admission.
Apply Early!
Please don't wait until the night before a program deadline to submit your application. You should apply before the earliest deadline of the program(s) that you are applying to. This will allow the necessary time to verify and process your application.
Please refer to the residency requirements for DNP program taken from our admissions page: DNP applicants without APN licensure will need to reside in the tri-state area (TN, MS, AR) during their enrollment in the DNP program and complete clinical in those states. DNP students with APN license or Post-BSN DNP Neonatal Nurse Practitioner applicants should contact the Office of Student Affairs at 901.448.6139 for questions on state authorization. 
Application Guidelines