Adult Neurogenic Communication Disorders
At the UTHSC, our emphasis is upon maximizing the functional communication skills of adults with acquired speech, language, and cognitive-communication disorders resulting from stroke, brain injury, or neurological disease. Our goal is to assist each patient in achieving and maintaining those skills that will enable him/her to function as independently as possible in home, work, and social environments.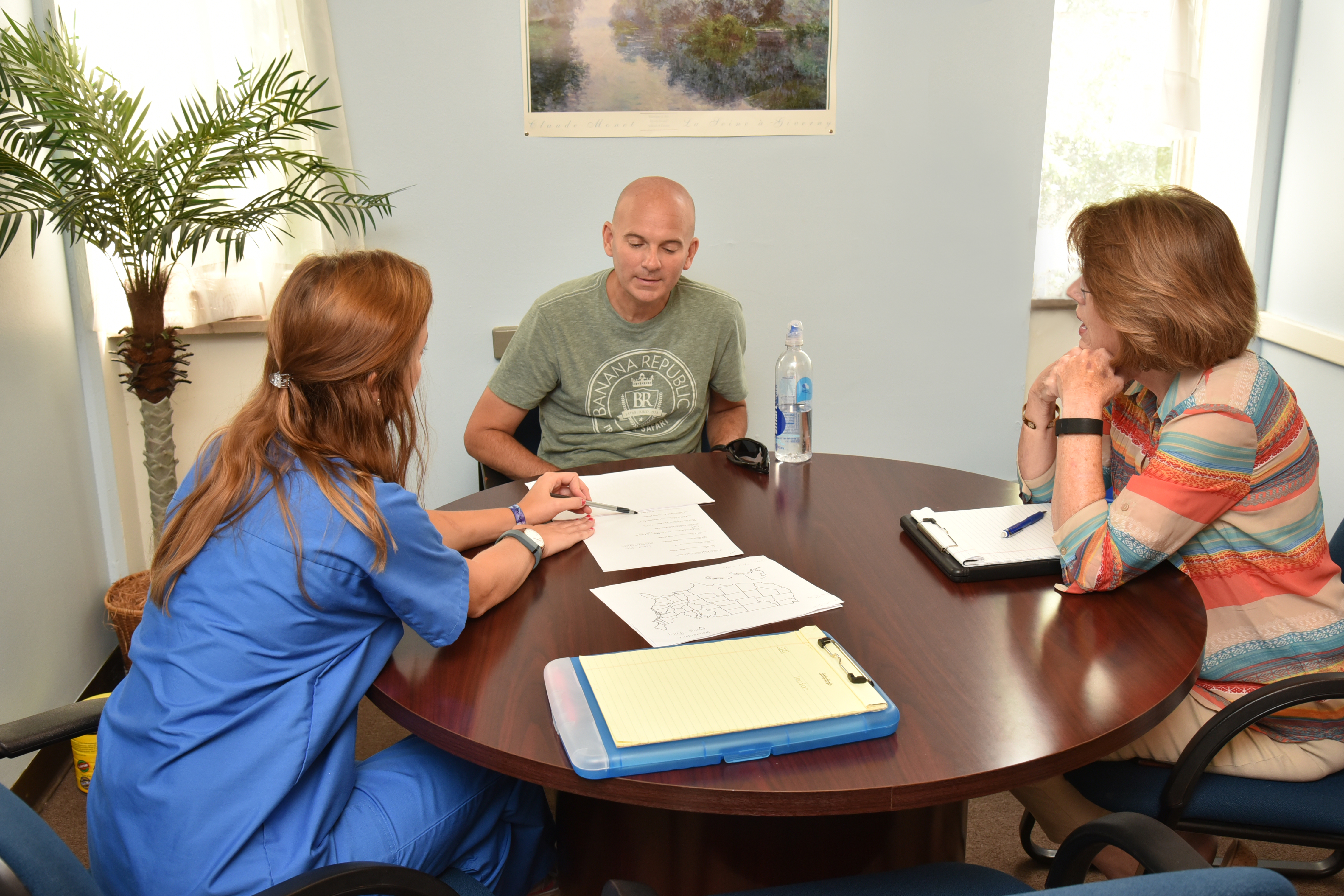 We provide services for adult outpatients who are experiencing communication difficulties associated with: 
Aphasia 
Apraxia
Dysarthria
We also provide services for adult outpatients with cognitive-communication disorders resulting from: 
Concussion/Mild Traumatic Brain Injury 
Dementia/Mild Cognitive Impairment  
Right Hemisphere Disorder 
Traumatic Brain Injury 
Our services include: 
Comprehensive evaluations of communication and cognition 
Individualized, evidence-based treatment programs 
Patient and family counseling and education 
Consultations and in-service programs 
Group and individual therapy 
Evaluation
Our evaluation protocols consist of a variety of tools designed to thoroughly assess the patient's particular strengths and weaknesses in functional communication.  These tools include both patient and family interviews as well as standardized tests for communication and cognition. 
 
Treatment 
 
Our treatment programs are designed according to the particular needs and skills of the patient.  These programs are evidence-based and emphasize functional activities tailored to the specific needs of each individual.  Some of the areas typically addressed include: 
Language Comprehension and Expression 
Cognitive Skills (attention, memory, executive functions, word retrieval, processing speed, mental flexibility, visuospatial abilities) 
Motor Speech (respiration, phonation, articulation, and resonance, speech intelligibility, motor planning)  
In addition to our evaluation and treatment, we offer patient and family counseling and education, as well as a mechanism for peer interaction and support, and we are available for consultations and in-service programs. 
Speech, Language and Swallowing Services