The University of Tennessee Family Medicine Residency Program – Jackson, TN
Why Jackson?
Program Information
Thank you for your interest in our Family Medicine Residency Program. We are an unopposed program sponsored by the University of Tennessee-Memphis and based at Jackson-Madison County General Hospital.
The University of Tennessee Family Practice in Jackson (UTFP-Jackson) is an evidence-based teaching program that has a balanced curriculum including medicine, pediatrics, obstetrics and gynecology, geriatrics, and emergency medicine. Our program's 5-year average score for the ABFM Board Exam is in the top 1% nationally. 
UTFP-Jackson operates in a 30,000 square foot outpatient clinic located on the Jackson-Madison County General Hospital campus. The clinic includes multiple office spaces for residents, staff, and faculty. The clinic facilities include 27 examination rooms, several of which are specialized areas for osteopathic manipulative therapy, dermatological procedures, gynecological procedures (Colposcopy, LEEP, IUD, Nexplanon), no-scalpel vasectomy, and other routine outpatient procedures. It also provides a full-service in-house laboratory and ultrasonography. Our clinic sees approximately 150 patients per day with both scheduled and walk-in patients. 
UTFP-Jackson is truly unopposed at the hospital. As the only residency program at Jackson-Madison County General Hospital, we maintain our own inpatient medicine, pediatrics, and OB services. Our census is steady and the in-house team maintains a patient load sufficient to meet or exceed RRC guidelines. Our OB service delivers over 600 babies per year with residents closely managing labor, delivery, postpartum, and newborn care. We have an open ICU with 75 ICU beds. Residents are well trained in critical care and bedside procedures (central lines, arterial lines, intubations, paracentesis, thoracentesis, and point of care ultrasound) by both faculty and ICU intensivists. As residents progress through their training, they are given progressive autonomy while caring for more complex patients. 
In the outpatient setting, clinic responsibilities increase each year. Per week, first-year residents spend one to two half days in clinic, while second-year residents see patients two to three half days, and third-year residents are in clinic two to four half days. Patient encounters are precepted by faculty, who encourage residents to develop their diagnostic and management skills. We benefit from on staff pharmacists at the clinic as well. Our staff is well-trained and are eager to facilitate learning. Formal didactic lectures are given every Wednesday afternoon, in addition to lunch time presentations, and hospital grand rounds. 
When residents are not assigned to in-house rotations, they rotate in several specialties in either the local Jackson area or "offsite." Flexible schedules in second and third year promote achieving residents' personal goals while meeting the required core competencies. During the second year of residency, all residents are required to participate in a research project that is presented at the hospital's grand rounds. Research is encouraged throughout the three-year period as many faculty members are actively involved in ongoing research projects.
By the end of their training at UTFP-Jackson, residents are well-rounded and well-trained family medicine physicians.
UT-Jackson's Advantage
The Family Practice Residency Program at Jackson-Madison County General Hospital has the advantage of being the ONLY residency program at the hospital. In addition to family practice physicians, all major specialties and subspecialties are represented by more than 300 physicians, with about 100 of whom participate directly in our program as preceptors, lecturers, or attending physicians.
Your responsibility for patient care increases throughout the three year program, from 20 percent of your time in the model office in the first year to 40 percent in the third year. While the faculty is always available for appropriate backup consultation, you have total responsibility for hospital patients you admit. In this way, you can develop, with appropriate supervision, a "private" patient population according to the primary tenet of family medicine--continuity of holistic care.
Faculty Members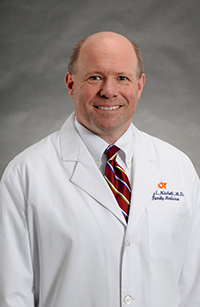 Gregg Mitchell, MD
Chair UTHSC Family Medicine Residency Program
ER Fellowship Program Director
Associate Professor
Dr. Mitchell's Bio
Hometown: Memphis, TN
Medical School: University of Tennessee
Stats: Married to Amy; two sons and one daughter
Hobbies: Golf, Hunting, Tennis, Ole Miss football
Research/Areas of Interest: Family Medicine Outpatient procedures including no-scapel vasectomy, colposcopy with LEEP, and dermatological surgeries
Tidbits: Outstanding Clinical Lecturer Award, Golden Apple Teacher's Award for the University of Tennessee, Faculty of the Year Award, SGAEC Excellence in Teaching Award for the University of Tennessee, West Tennessee Healthcare Doctor of the Year Award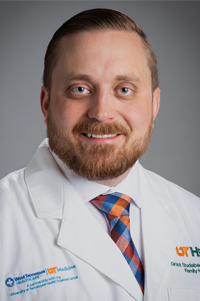 Grant Studebaker, MD
Residency Program Director
Assistant Professor
Dr. Studebaker's Bio
Hometown: Silver City, OK
Undergraduate: Oklahoma State University
Medical School: Ross University School of Medicine
Residency: University of Tennessee - Jackson
Hobbies: Travel, Movies, Cars
What I did before medical school: EMT. I did my training here and realized it is like no other residency in the country. Jackson is very unique in the breadth of training it provides to it's residents and I wanted to be a part of that atmosphere. I love to teach and wanted to help continue the legacy of where I was trained.
Interest: Critical care, teaching office and hospital procedures to residents.
Residents
Class of 2023
Class of 2024
Class of 2025
Sponsoring Institution
Jackson Madison County General Hospital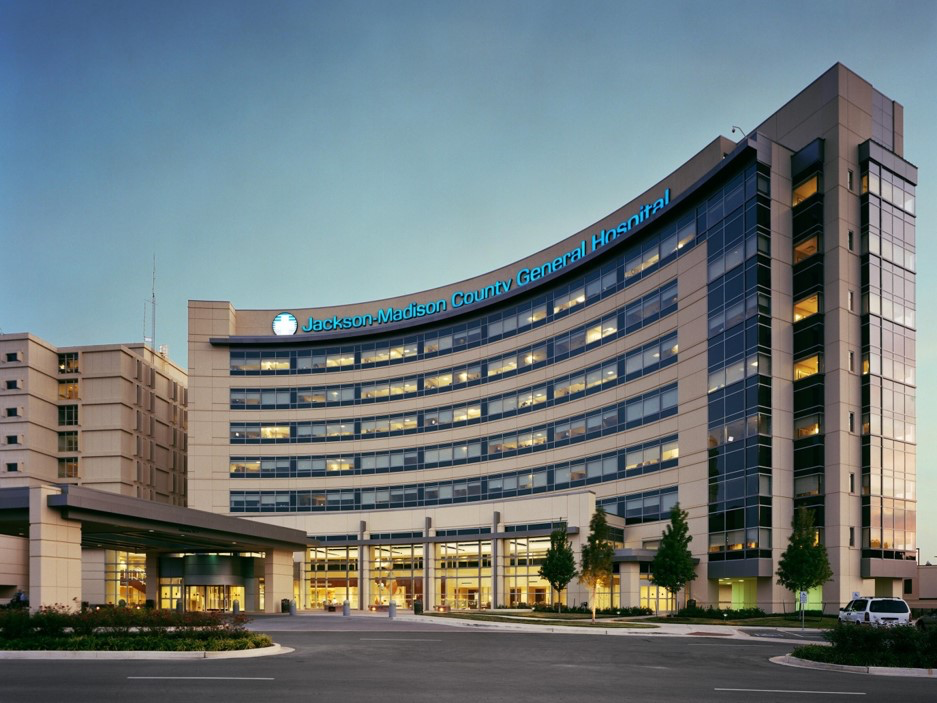 West Tennessee Healthcare is a public, non-for-profit hospital that is self-supporting and operates without any tax support. Modern Healthcare magazine listed West Tennessee Healthcare as one of the top ten largest public, not-for-profit healthcare systems in the U.S.
With locations throughout 17 counties in West Tennessee, the system provides a full compendium of care from four hospitals, medical laboratory services, medical products and infusion services, outpatient physical rehab facilities, behavioral health, early child development intervention services, community support and education, and more. West Tennessee Healthcare employs more than 7,000 people and is one of the regions' top employers.
Jackson Madison County General Hospital is the flagship of West Tennessee Healthcare. Established in 1950, General Hospital celebrated its 60th birthday in 2010. Jackson Madison County General Hospital has 642 licensed beds and has approximately 300 physicians on the medical staff.  Recently the hospital received the Platinum Performance Achievement Award from the American College of Cardiology for treating heart attack patients to the highest standard of care. The hospital has six centers of excellence: West Tennessee Heart and Vascular, Alice and Carl Kirkland Cancer Center, West Tennessee Rehabilitation Center, Emergency Services, Ayers Children's Medical Center and West Tennessee Women's Center  Jackson-Madison County General Hospital has seven intensive care units: Neurological, Medical, Surgical, Coronary, Cardiothoracic, Neonatal, and Pediatric. There is also a 23-room Operating Suite with in-house anesthesia coverage and a newly renovated 62-bed Emergency Department.
Jackson Madison County General Hospital completed a multi-million-dollar, 365,000 square foot expansion in 2008 to improve our patients' care and comfort. This nine-story addition provides approximately 280 new, modern patient rooms, new Cardiac Cath Lab suites, a new conference center, new dining and cooking areas, new chapel, new gift shop, and many more features all designed with the patients and visitors in mind.
The Emergency Department has six state-of-the-art trauma rooms. Our ER treated more than 100,000 patients this past year. West Tennessee Surgery Center is also on the campus as well as a free-standing outpatient Imaging Center with 24-hour radiologists, PACS radiology system, CAT/CT scan, MRI, interventional radiologists, and a Breast Care Center that includes digital mammography.
With 806 licensed beds, West Tennessee Healthcare has a medical staff totaling approximately 550. The mission of West Tennessee Healthcare is to improve the health and well-being of the communities they serve while providing exceptional and compassionate care. The vision is to be chosen by staff, physicians, and the community as the best place to work, the best place to practice and the best place to receive comprehensive care. The values are continuous improvement, accountability, respect, excellence, and stewardship.
The charitable arm of the healthcare system is the West Tennessee Healthcare Foundation, a 501C3 organization that invests donations back into the lives of the people of West Tennessee through over 500 funds. These funds meet the needs in various ways, from nursing scholarships to providing medical equipment, toys, medications, and re-building homes lost during a devastating tornado. The Foundation is responsible for overseeing the millions of dollars in donations, none of which is used for operating or overhead expenses.
Program Curriculum
Program Benefits
2022-2023 Trainee Compensation Rates for ACGME-Accredited Programs
| | | | |
| --- | --- | --- | --- |
| PGY Level | Base Annual | with Disability Life Benefits* | Monthly* |
| | | | |
| | | | |
| | | | |
| | | | |
| | | | |
| | | | |
| | | | |
*In addition to the base salary, those residents participating in the disability and group life insurance programs provided through GME currently receive an additional $660 per year for disability and life insurance benefits as shown above in Column 3.  Residents not participating do not receive this stipend.
For more resident salary information, please see GME Policy #210.
Fringe benefits include:
Library Resources
Residents and fellows have access to the UTHSC Library.  This includes catalog and database searches, e-books, e-journal finder, and study carrels. Please contact the library to get an access code for use with all on-line services of the library.
Insurance
Residents and fellows may obtain healthcare (health, dental, and vision), life, and disability insurance. A detailed overview of insurance is available on the GME Insurance page.

University Health also offers a number of services to support employees, including housestaff.  
See GME Policy #230 and #240 (Protection Against Liability) for more information.
Leave
Residents and fellows may take up to:
three (3) weeks of annual leave per a twelve-month period
three (3) weeks of sick leave per a twelve-month period
up to 10 days per twelve-month period for educational leave (granted with the approval of the Program Director)
up to 12 weeks FMLA and/or four months leave (paid or unpaid) for the birth or adoption of a child
three (3) days of paid leave for the death of an immediate family member
See
GME Policy #220
for specifics on leave.
GME Policies and Procedures
A full list of resident/fellow Policies and Procedures is available on the GME web site.
Program Objectives
UT Jackson Family Medicine Residency Program requires that during each rotation, residents demonstrate competence in the following six core areas:
Patient Care
Medical Knowledge
Practice-Based Learning and Improvement
Interpersonal and Communication Skills
Professionalism
Systems-Based Practice
Interview Selection Criteria
Applicant must hold full U.S. Citizenship. J1 Visa applicants will be considered during the post-match Scramble only.
Applicant must have passed Steps I & II of USMLE (CK) on the 1st attempt. It will be at our discretion to grant an interview if an applicant has failed their USMLE Step 1 OR Step 2. (Osteopathic applicants must have passed the equivalent exams.)
A minimum score of 210 on USMLE Step 1 and minimum score of 225 on the USMLE Step 2 CK (first attempt). It will be at our discretion to grant an interview if an applicant does not meet the minimum score requirement (Osteopathic applicants must have passed the COMLEX exams with equivalent scores).
Applicants may not be granted an interview IF applicant has not graduated medical school within the CURRENT CALENDAR YEAR to which they are applying. For example, if you are applying for the start date of July 2021, then you MUST have graduated between January 2021 – June 2021).
Foreign medical graduates must have a minimum of twelve consecutive months of experience in the U.S. healthcare system in managed patient care.
Foreign medical graduates must have complete ECFMG certification, with current CSA status.
ALL applicants must submit recent letters of recommendation from a minimum of three physicians practicing in the U.S. healthcare system.
If applicants do not provide ALL required test scores (USMLE/COMLEX) by December 15th, it will be at our discretion to grant an interview to those applicants after the set deadline. 
Please visit our Applicants page for more information.
Resident Life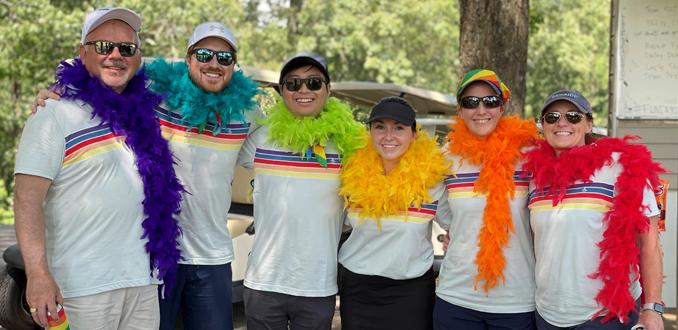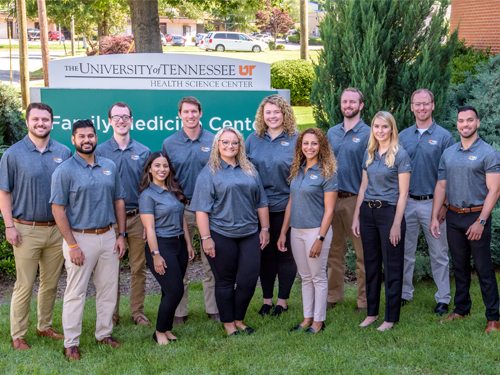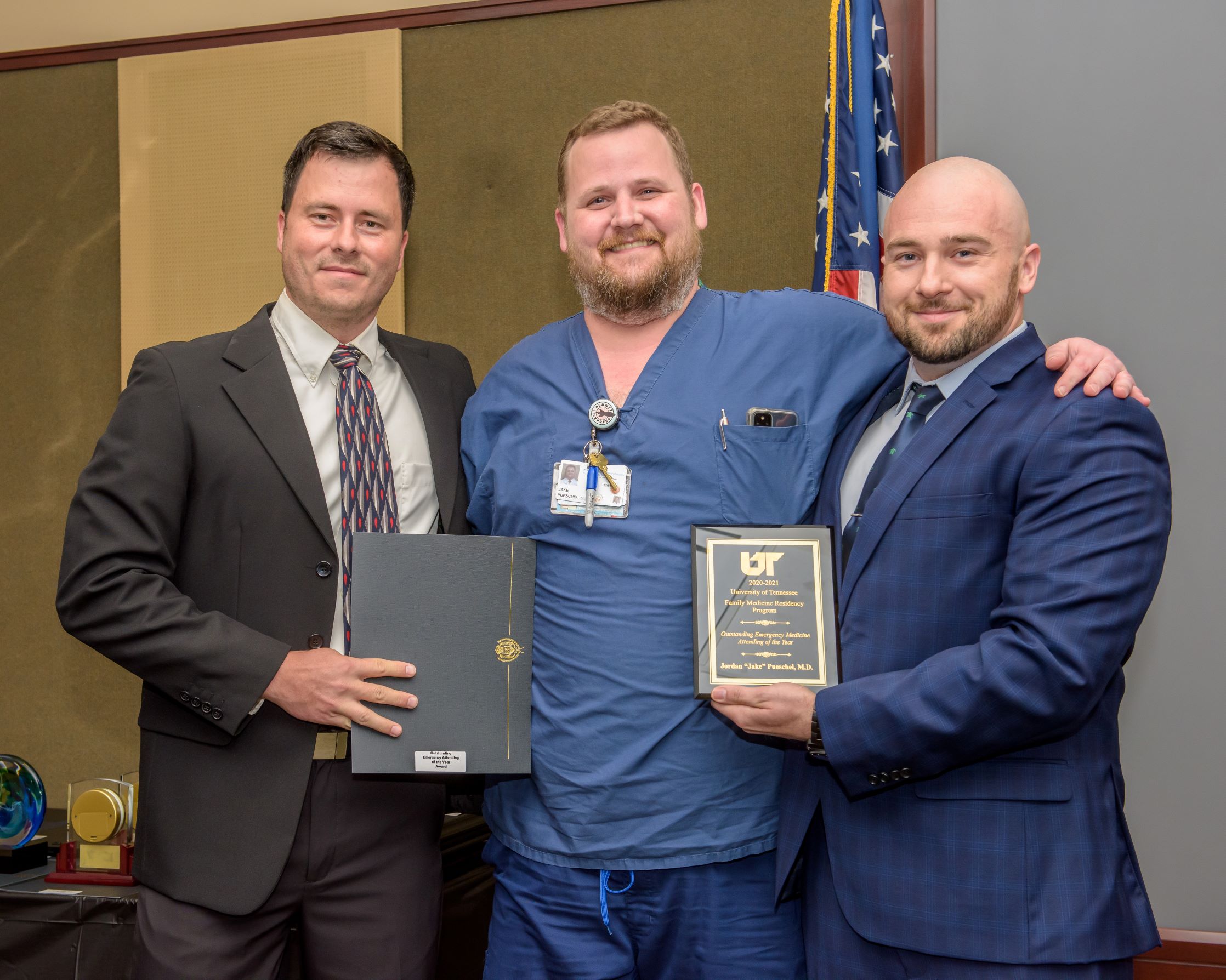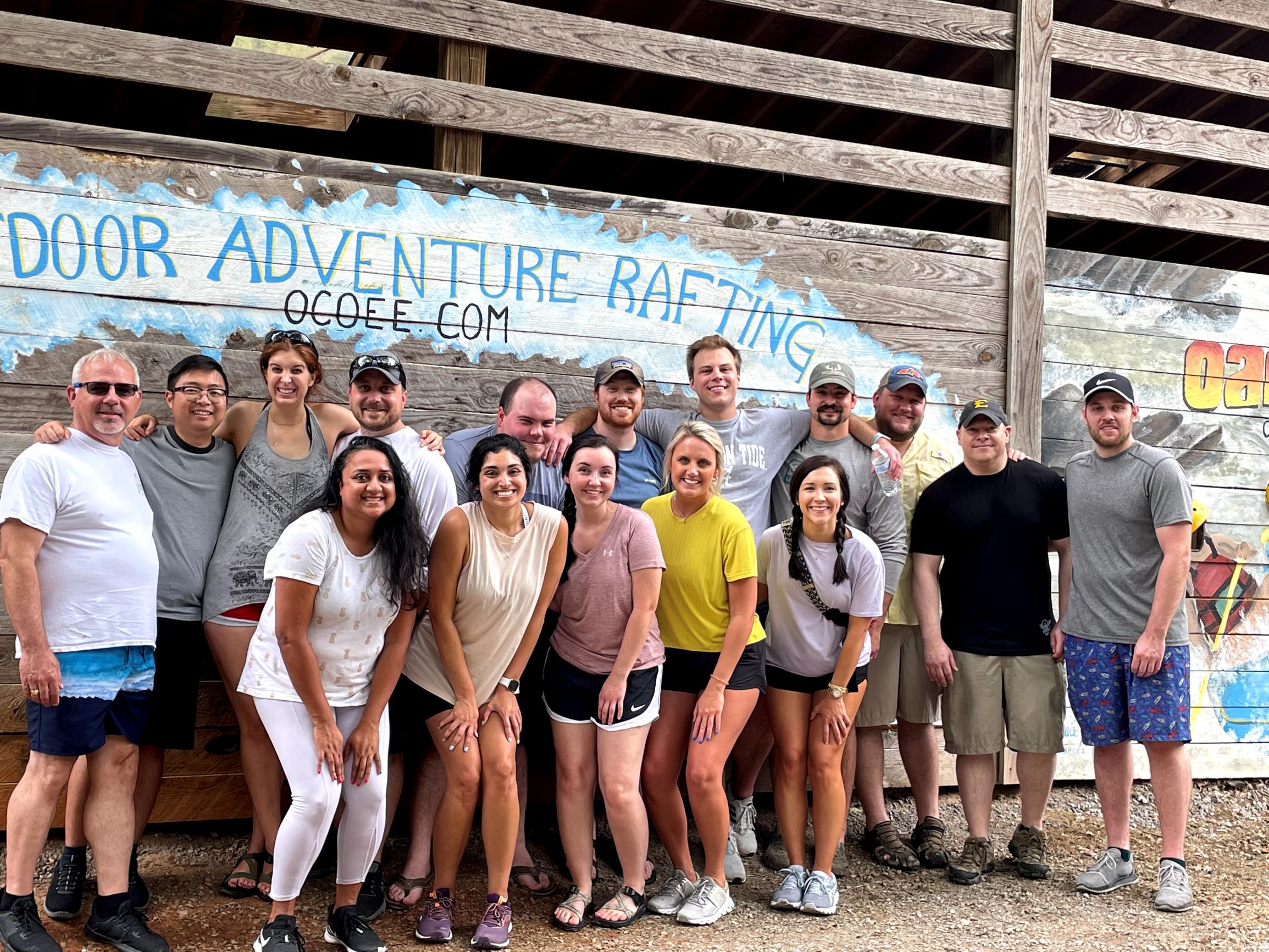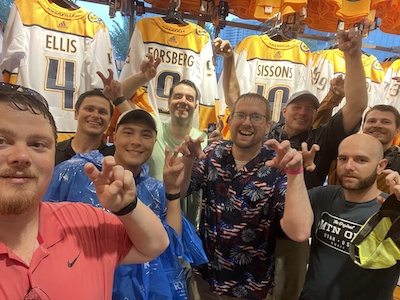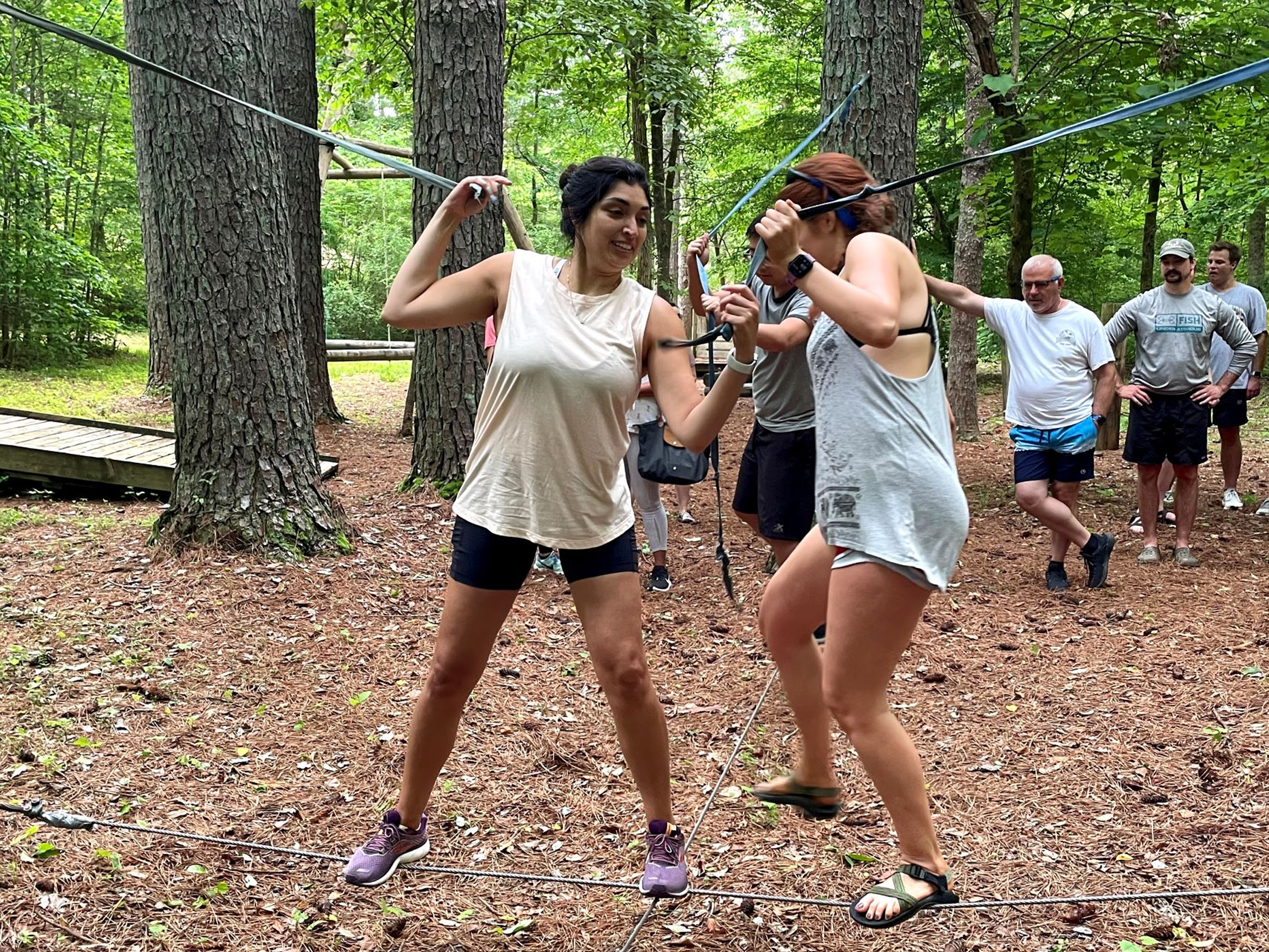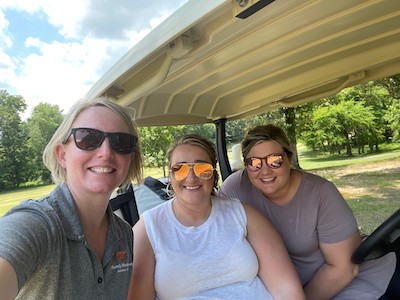 Emergency Medicine Fellowship
The University of Tennessee Emergency Medicine Fellowship Program in Jackson, TN is an outstanding opportunity for family physicians who desire further training in emergency medicine and the ability to become board-certified in emergency medicine by ABPS (American Board of Physician Specialties), the official certifying body of AAPS (American Association of Physician Specialists, Inc.). The AAPS' American Academy of Emergency Physicians (AAEP) certifies the fellowship program.
Our hospital is the busiest ER in the state of Tennessee serving 18 counties with an annual ED volume of approximately 100,000 visits. There are 64 rooms in which fellows receive specific training in trauma care, management of acute cardiac patients (STEMI and others) as well as comprehensive management of stroke patients in a certified stroke center.
The fellowship enables the family physician to sit for the ABPS Board Certification in Emergency Medicine (BCEM).
8 positions are offered each academic year. The curriculum includes 14 (12 hour) shifts in the emergency room and 2 (6 hour) shifts working at the UT Family Medicine Residency Program each month seeing patients in our clinic as same day appointments or ER follow-up visits. Fellows are required to participate in monthly didactics that focus on improvement of clinical skills and to enhance their hands-on training with ER procedures and ultrasound.
The annual salary is $74,000 and additional benefits including professional liability, health insurance, and time off for CME.
Explore Jackson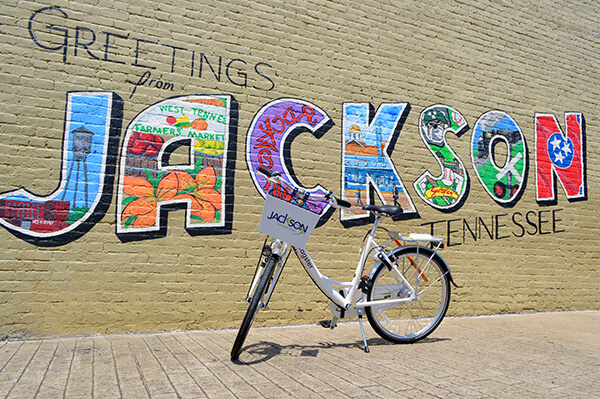 Jackson, named after President Andrew Jackson, is also called Hub City because of its location (halfway between Memphis and Nashville), making it a historical railroad town. It is also sometimes referred to as the Birthplace of Rockabilly Music, being the hometown of Carl Perkins, Big Maybell, and LOLO.
Jackson is the 8th largest city in Tennessee (with a population of 66,870 as of 2019) and even today, remains a center of trade, education, industry, and arts and culture.
It is an affordable town to live in and raise a family. The Jackson-Madison County School System has 5 high schools, 6 middle schools, and 11 elementary schools. There are 5 colleges, including a University of Memphis at Lambuth location. With two dog parks, including the new 11-acre Dr. Vicki Schneider Lake Dog Park, as well as one downtown, even four-legged family members will be happy living in Jackson.
Downtown Jackson has undergone a revitalization in recent years. With offerings such as the Jackson AMP, which hosts free summer concerts and other events, and a year-round farmer's market, dining, shopping, and other live music, downtown is a popular place for our residents to live and play.
Outdoor sports and recreation options include the Jackson Tennis Complex, the Andrew Jackson Marathon, 17 public parks, and hiking and biking trails at Union University as well as nearby state parks.
Arts and entertainment options include the Jackson Symphony, Jackson Theatre Guild, Ballet Arts, and the Jackson Generals stadium, which not only hosts the Double-A Minor League Baseball team, but also events and concerts (recent artists have included Nelly, Bone Thugs-n-Harmony, Willie Nelson with Alison Krauss, and Jake Owen).
Thank You for the Opportunity
Thank you for your interest in our program! If you have any questions, please do not hesitate to contact Heather Cavness at 731.541.3755 or by email at hgreenwa@uthsc.edu.
Follow us on Twitter @utfmjackson.