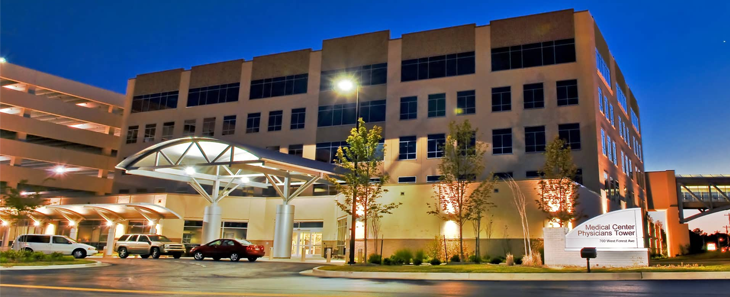 We are an unopposed program sponsored by the University of Tennessee Health Science Center in Memphis and based at Jackson-Madison County General Hospital.
We take pride in the excellent rapport we maintain with the medical community and with the number of graduates we have practicing in Jackson and nearby communities. UT-Jackson is an evidence-based teaching program that has a balance in medicine, pediatrics, obstetrics and gynecology, geriatrics, and emergency medicine.
Our full-time faculty is comprised of family medicine, internal medicine, and Obstetrics-Gynecology physicians. We have many other specialists and subspecialists as part-time faculty. Many alumni of our residency program also participate in the education of our residents. Local and regional physicians serve as lecturers, preceptors, and/or attending physicians to our residents. There are excellent opportunities to provide training, experience, and supervision to residents in Family Medicine.
Mission Statement
Serve the primary health needs of our patients with consistency, integrity, and respect. To be our patients' advocate.
Train professional, comprehensive Family Physicians in the skills and knowledge of primary care medicine.
Create an atmosphere of honesty, openness and responsibility in order to promote continual improvement in our educational and service missions.
Foster an environment of personal growth and satisfaction among the physicians and staff of the Family Practice Center.
Advance the specialty of Family Medicine through academic leadership, education of the public about specialty, and support of our extended members.
Our Congratulations to Drs. David Maness and Gregg Mitchell!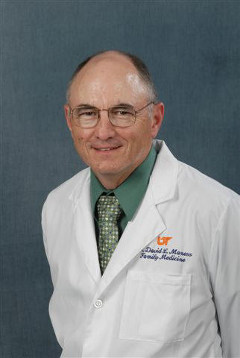 Dr. Maness was selected by the University of Tennessee College of Medicine medical students as a recipient of the 2020 Family Medicine Attending Golden Apple Teaching Award.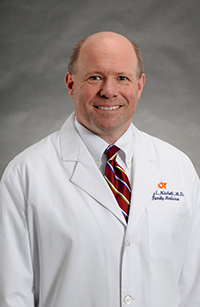 Dr. Gregg Mitchell received the West Tennessee Healthcare Doctor of the Year award. He was presented with an award for his integrity, professionalism, and willingness to go above and beyond as a physician. As we all know, Dr. Mitchell not only cares greatly for his patients, our staff, but also it is greatly shown in the love and care for his family!