Patient Safety/Quality Improvement (PSQI)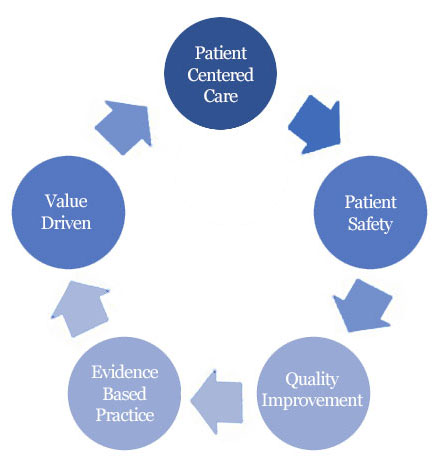 The University of Tennessee Graduate Medical Education Program is committed to the education and development of exemplary physicians who practice patient-centered health care, foster innovation in patient safety, and create strong inter-professional teams to promote quality, safety, and value in health care across the continuum.
In the Institute of Medicine publication Crossing the Quality Chasm six specific aims were identified in order for the health care system to deliver quality care. In this short video Dr. Don Berwick will explain the Triple Aim for Healthcare, including population health, cost, and the "STEEEP" principles  (which include care that is safe, timely, effective, efficient,, equitable, and patient centered).
An Overview of the IHI Triple Aim