Department of Endodontics
Endodontics is a specialty that focuses on the health of the pulp found inside your tooth.
We educate clinician-scientists to become competent in providing compassionate care to patients in dealing with oro-facial pain arising from pulpal and periradicular origins. Dental and postgraduate students are taught by expert faculty in pulp capping techniques, root canal procedures and endodontic surgery helping patients retain their natural teeth.
Endodontics became a recognized department in 2010. The Advanced Specialty Education Program began with the acceptance of the first class in 2012. After an extensive design process a new graduate clinic was opened in 2013, funded by donations from industry, alumni and Delta Dental of Tennessee. The state-of-the-art clinic affords postgraduate students the opportunity to train using the latest technological and disruptive technologies. Constant change is evident in contemporary endodontic practice at UTHSC. Our faculty are diverse in experience and fully contribute to the specialty through scholarly activity, presentations and service.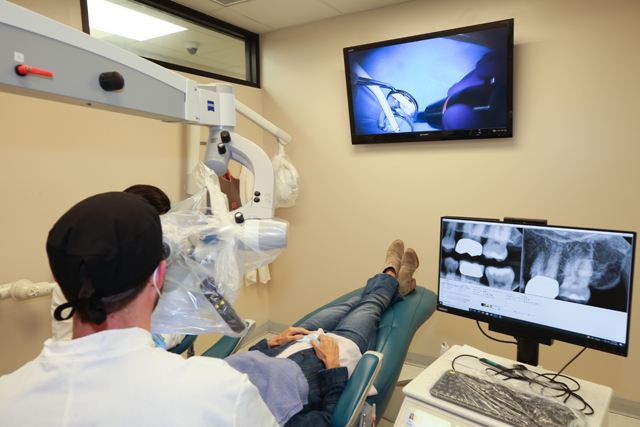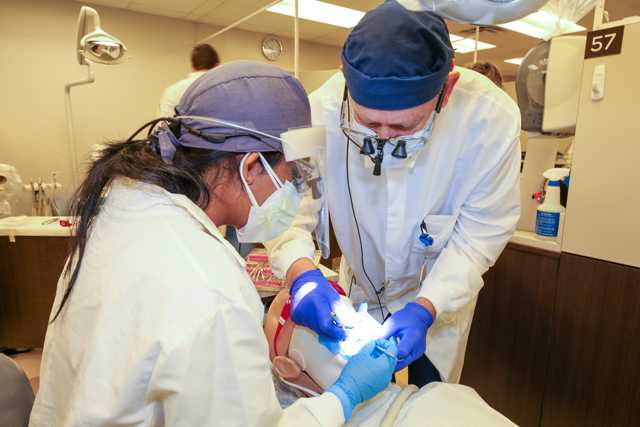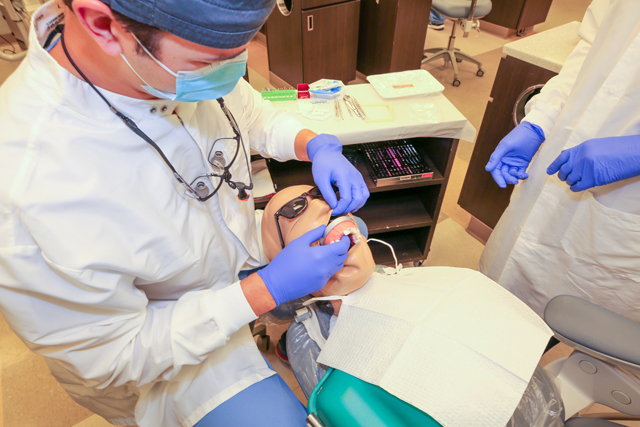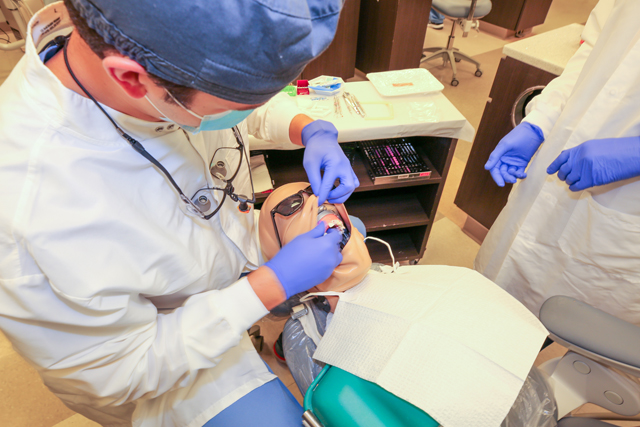 Recent Publications
Lloyd A, Uhles JP, Clement DJ, Garcia-Godoy F (2014) Elimination of Intracanal Tissue and Debris through a Novel Laser-activated System Assessed Using High-resolution Micro-computed Tomography: A Pilot Study. Journal of Endodontics 40, 584-7.
Eaton JA, Clement DJ, Lloyd A, Marchesan MA (2015) Micro-Computed Tomographic Evaluation of the Influence of Root Canal System Landmarks on Access Outline Forms and Canal Curvatures in Mandibular Molars. Journal of Endodontics 41, 1888-91.
Niemi TK, Marchesan MA, Lloyd A, Seltzer RJ (2016) Effect of Instrument Design and Access Outlines on the Removal of Root Canal Obturation Materials in Oval-shaped Canals. Journal of Endodontics 42, 1550-4.
Lloyd A, Navarrete G, Marchesan MA, Clement D (2016) Removal of calcium hydroxide from Weine Type II systems using photon-induced photoacoustic streaming, passive ultrasonic, and needle irrigation: a microcomputed tomography study. Journal of Applied Oral Science 24, 543-8.
Garcia-Godoy A, Clement DJ, Lloyd A, Tipton D, Babu JP (2017) In-Vitro Evaluation of the Efficacy of PIPS Irrigation System on Disinfection of Type 2 Canal Systems in Molars. Journal of Dental Health Oral Disorders & Therapy 7(2): 00236. DOI: 10.15406/jdhodt.2017.07.00236
Marchesan MA, James CM, Lloyd A, Morrow BR, Garcia-Godoy F (2018) Effect of access design on intracoronal bleaching of endodontically treated teeth: An ex vivo study. Journal of Esthetic and Restorative Dentistry 30, E61-E7.
Dalton, F T, Garcia-Godoy, F, Ismail H S (2022) Effect of Pressure During Placement Technique on Bond Strength of Resin Composite to Human Dentin: American Journal of Dentistry, Oct. 1, 2022, Vol. 35(5) (pp. 227-232).
Wells LK, et al. Efficacy of Ibuprofen and ibuprofen/acetaminophen on postoperative pain in symptomatic patients with a pulpal diagnosis of necrosis. J Endod. 2011 Dec;37(12):1608-12.