Internal Medicine Chattanooga Faculty
Key Leadership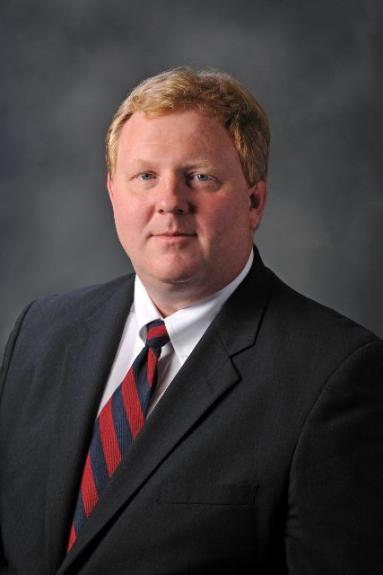 Louis R. Lambiase, MD, MPH, FACP
Professor of Medicine and Surgery
Chair, Department of Medicine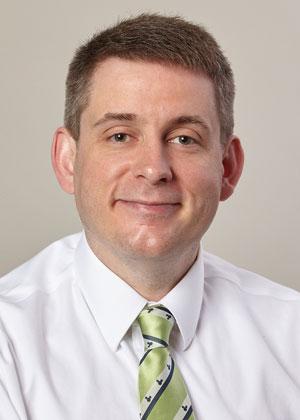 L. Curtis Cary, MD, FAAP, MRCP-London
Associate Professor, Internal Medicine and Pediatrics
Program Director, Internal Medicine Residency
Hometown: Louisville, KY
Medical School: University of Kentucky
Residency: University of Kentucky (Internal Medicine/Pediatrics)
Interests: Medical Education, Advocacy, Parasitology
Dr. Cary is from Louisville, KY and attended Western High School located in southwest Louisville. He attended Western Kentucky University for undergraduate studies majoring in history and biology. He attended medical school at the University of Kentucky in Lexington, KY. He completed a combined residency in Internal Medicine and Pediatrics serving as chief resident during his final year and subsequently served as chief resident of pediatrics following his MedPeds residency training. He worked for UKHealthcare from 2008 - 2017 serving in many roles including MedPeds residency program director and as Master Educator. Dr. Cary joined Erlanger Health System in the spring of 2017 and assumed the program director role for Internal Medicine the following year. His clinical time is split between hospital medicine for both internal medicine and pediatrics. When not at work, Dr. Cary spends time with his family, participating in global health brigades to South America, and going to Disney World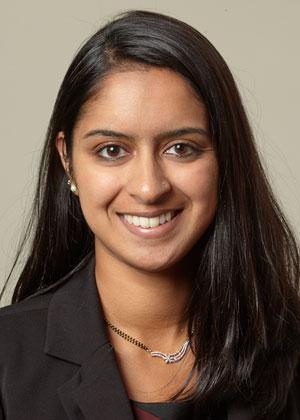 Radhika Shah, MD
Assistant Professor
Associate Program Director, Internal Medicine Residency
Hometown: Warwick, NY
Medical School: Rutgers New Jersey Medical School
Residency: Yale New Haven Hospital (Internal Medicine)
Fellowship: University of Maryland Medical Center Pulmonary and Critical Care Fellowship
Interests: Medical Education, Point of Care Ultrasound, Simulation
Dr. Shah grew up in upstate New York close to New Jersey and just outside of New York City. She Then attended the College of New Jersey and Rutgers New Jersey Medical School Where she completed a combined 7 year BA/MD program with a major in biology and minor in finance. She subsequently completed her Internal Medicine residency where her interest in medical education began. During her Pulmonary and Critical Care fellowship at the University of Maryland Medical Center, Her scholarly activity focused on simulation curriculum and she served as chief fellow her last year for educational activities.
Dr. Shah joined Erlanger Health System in the fall of 2017. Her clinical responsibilities include Medical Intensive Care Unit, Pulmonary outpatient clinic, and Pulmonary inpatient consult service. She joined the UTCOM Chattanooga Internal Medicine Residency program as Associate Program Director in the summer of 2018 where she focuses on simulation curriculum, point of care, ultrasound education, ICU education, and residency evaluation process. When she is not working she loves to cook, spend time with her family, watch movies, run, and listen to new music.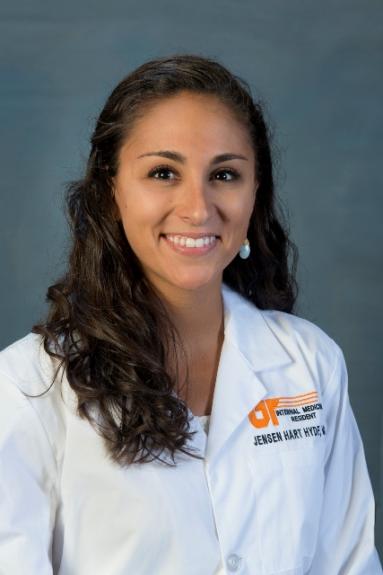 Jensen Hyde, MD, MPH
Assistant Professor
Associate Program Director, Internal Medicine Residency
Hometown: Atlanta, Georgia
Medical School: University of Tennessee Health and Science Center
Residency: University of Tennessee College of Medicine Chattanooga (Internal Medicine)
Interests: Hospital Medicine, Acute/Critical Illness, Public Health, Pandemic Medicine, Medical education and mentorship
Dr. Hyde was born in Memphis, Tennessee and raised in Atlanta, Georgia. She attended Vanderbilt University majoring in molecular and cellular biology. She went on to attend medical school at the University of Tennessee Health Science Center in Memphis where she met her now husband and graduated with induction into the Alpha Omega Alpha Medical Honor Society. She went on to complete her internship and residency in Internal Medicine at UTHSC Chattanooga during which she served as President of the House Staff Association and was awarded Resident of the Year and Resident Researcher of the Year. During residency she and her husband also welcomed a baby girl in to the Hyde Clan.
Having fallen in love with this program and this city, she stayed on as an Erlanger Hospitalist  and Assistant Professor of Medicine. In 2019, she completed a Masters in Public Health amidst the COVID-19 pandemic as a  Columbia Merit Scholar. In New York, the Hyde's welcomed their son into the chaos. Dr. Hyde now serves as Associate Program Director for the Internal Medicine program in addition to practicing hospital medicine. Outside of work she enjoys hiking, watching college football, and eating anywhere with a good patio.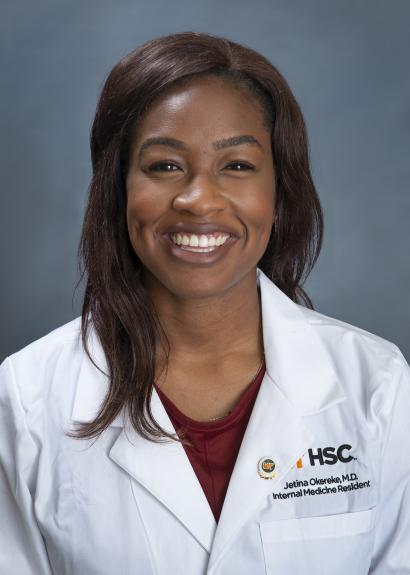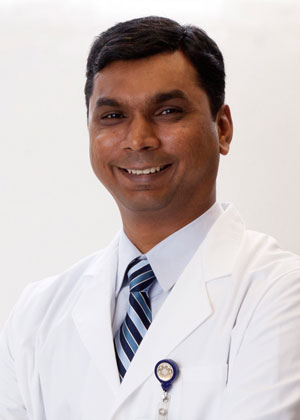 Dharmendra Patel, MD
Associate Professor
Program Director, Cardiovascular Disease Fellowship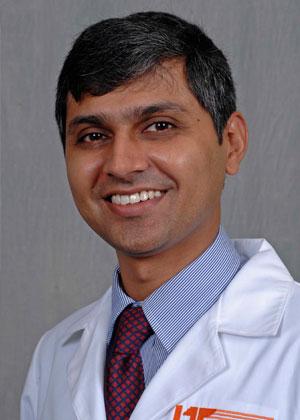 Arslan Kahloon, MD
Associate Professor
Program Director, Gastroenterology Fellowship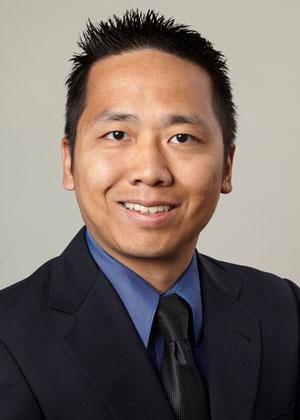 Patrick Koo, MD
Associate Professor
Internal Medicine Clerkship Director
Allergy and Immunology
Susan Raschal, DO
Clinical Assistant Professor
Cardiovascular Disease
Harish Manyam, MD
Division Chief
Associate Professor
Selwin Abraham, MD
Assistant Professor
Steven Austin, MD
Assistant Professor
William Blalock, MD
Affiliated Assistant Professor
Megan Coylewright, MD
Associate Professor
Walter Few, MD
Assistant Professor
John Golding, MD
Clinical Assistant Professor
Sean Huang, MD
Assistant Professor
Rehan Kahloon, MD
Affiliated Assistant Professor
Michael Love, MD
Affiliated Assistant Professor
Augustus Mealor, MD
Assistant Professor
L. Kendrick Mills, MD
Affiliated Assistant Professor
Dharmendra Patel, MD
Associate Professor
Program Director, Cardiovascular Disease Fellowship
Gershon Perry, MD
Clinical Assistant Professor
Poonam Puri, MD
Clinical Assistant Professor
Patrick Stevens, MD
Assistant Professor
Matthew Wiisanen, MD
Affiliated Assistant Professor
Kinsman Wright, MD
Affiliated Associate Professor 
Dermatology
Cara Hennings, MD
Affiliated Assistant Professor 
Endocrinology
Abby Jawaher, MD
Division Chief
Affiliated Professor
Asma Khan, MD
Clinical Instructor
Gastroenterology
Arslan Kahloon, MD
Division Chief
Associate Professor 
Program Director, Gastroenterology Fellowship
Steven R. Kessler, DO
Assistant Professor 
Sharif Murphy, MD
Assistant Professor
Laxmi Parsa, MD
Affiliated Assistant Professor 
George Philips, MD
Associate Professor 
Sean Rice, MD
Assistant Professor
Laurie-Anne Swaby, MD
Assistant Professor
General Internal Medicine
Laura Youngblood, MD
Division Chief
Assistant Professor
Ryan Ambrosetti, DO
Affiliated Assistant Professor
Liz Culler, MD
Clinical Assistant Professor
Michael Davis, MD
Associate Professor
Director, Global and Community Health Center
Roger DeVersa, MD
Clinical Assistant Professor
Tracy Dozier, MD
Affiliated Assistant Professor
Monica Gefter, MD
Clinical Associate Professor
William L. Jackson, MD
Affiliated Professor
Gary Malakoff, MD, FACP
Associate Professor
Eric McCartt, MD
Assistant Professor
Jetina Okereke, MD
Instructor/Administrative Chief Resident
Mukta Panda, MD, MACP, FRCP-London
Professor
Assistant Dean for Medical Student Education and Well-Being
Nick Pumilia, MD
Affiliated Assistant Professor
Lonard Rigsby, MD
Affiliated Assistant Professor
Howiada Salim, MD
Assistant Professor
Robert Vince Smith, MD
Affiliated Assistant Professor
Lisa Staton, MD
Clinical Associate Professor
Maria Tudor, DO
Associate Professor
Tye Young, DO
Affiliated Instructor
Geriatrics 
Luther Frank Chandler, MD
Clinical Assistant Professor
David Bryan Johnson, MD
Clinical Assistant Professor 
Greg Phelps, MD
Clinical Associate Professor
Hematology/Oncology
Matt Graham, MD
Division Chief
Clinical Assistant Professor 
John McCravey, MD
Clinical Assistant Professor 
Sumana Nagireddy, MD
Affiliated Assistant Professor
Sandeep Rajan, MD
Affiliated Associate Professor
Larry Schlabach, MD
Clinical Assistant Professor 
Infectious Disease
James Sizemore, MD
Division Chief
Assistant Professor 
Adam Soufleris, MD
Assistant Professor 
Nephrology
Christopher Poole, MD
Division Chief
Clinical Assistant Professor 
Lindsay Crawford, MD
Clinical Assistant Professor 
Donald Franklin, MD
Clinical Assistant Professor 
Brant Holt, MD
Clinical Instructor 
Kenneth Kokko, MD
Clinical Professor  
Ralph Stafford, MD
Clinical Instructor 
Psychiatry
Jonathan Cohen, MD
Division Chief
Assistant Professor 
VijayaLakshmi Appareddy, MD
Clinical Assistant Professor
Lydia Haren, MD
Clinical Assistant Professor
Jennie Mahaffey, MD
Clinical Assistant Professor
Pulmonary/Critical Care
Jigme Sethi, MD
Division Chief
Professor 
John Boldt, MD
Assistant Professor 
Upsana Bardhan Chakraborty, MD
Affiliated Assistant Professor 
Aaron Cohen, MD
Assistant Professor
Jeremy Greenberg, MD
Assistant Professor 
Anne Mainardi, MD
Assistant Professor
Jahania Salik, MD
Affiliated Associate Professor
Andrew Vernon, MD
Clinical Instructor 
Manda Winfred, MD
Clinical Assistant Professor
Rheumatology
Michael Brit, MD
Division Chief
Clinical Assistant Professor 
Jayne Crowe, MD
Affiliated Assistant Professor 
Jonathan Mills, MD
Assistant Professor
Elizabeth Turner, MD
Affiliated Assistant Professor 
Pathology
Richard Hessler, MD
Affiliated Associate Professor