UTHSC-branded letterhead and envelopes are available for colleges, departments, and units on campus. Printed and digital letterhead are available. Personalized letterhead is not allowed. Business cards are available for faculty, staff, and graduate students. Stationery items feature the UTHSC logo and may not be altered or customized. All UTHSC stationery must be printed through UTHSC Print Services.
To order letterhead, envelopes, or business cards, please contact UTHSC Print Services or call 901.448.5553. 
Employee Business Cards
UTHSC faculty and staff have the option of ordering vertical or horizontal business cards. Upon order, UTHSC Print Services will provide a proof with three layout options. Each option contains the following information: name, title, department/office/unit, address, telephone number (with the option of including a cell phone number), and UTHSC email address.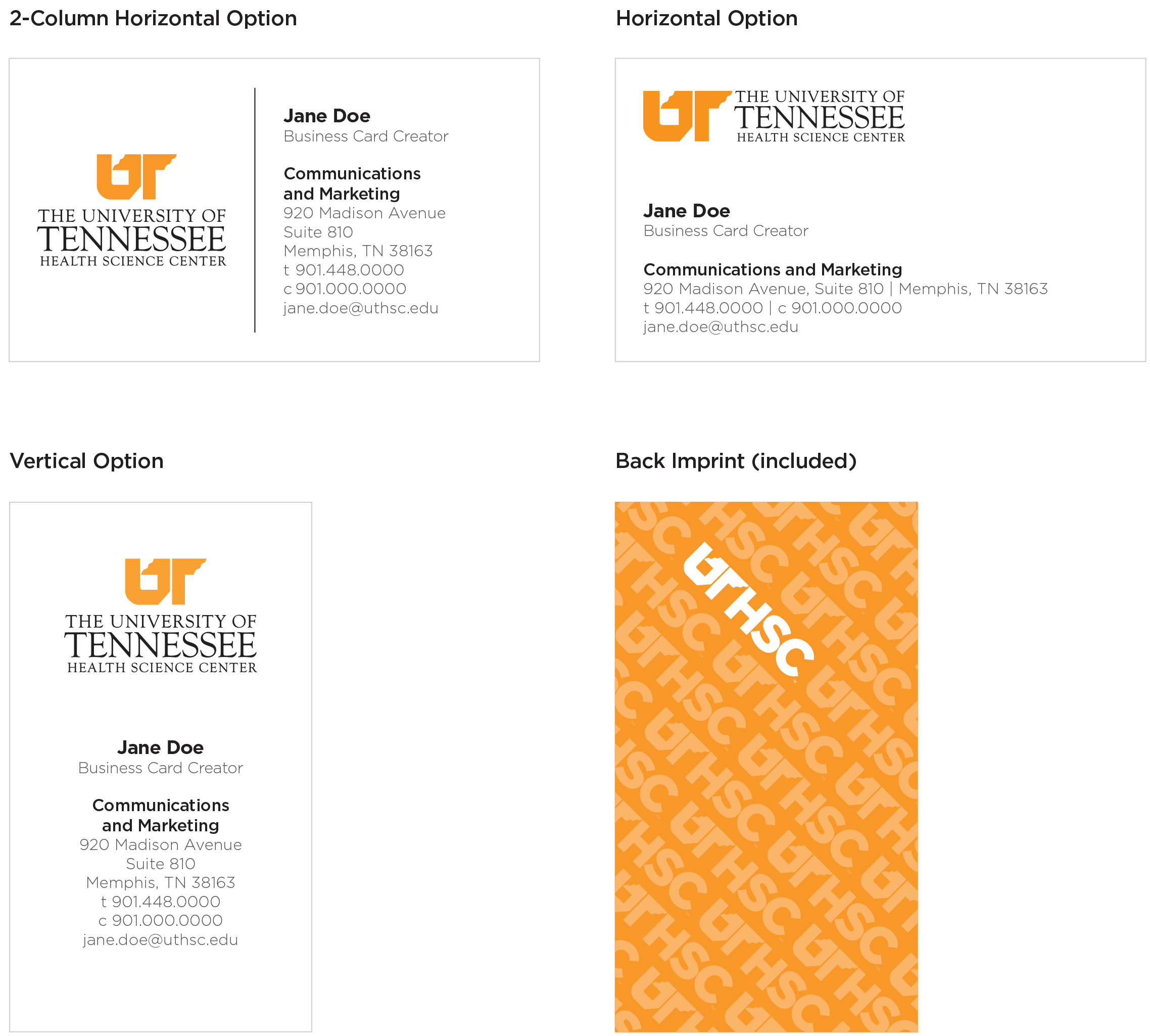 Student Business Cards
Student business cards are available for graduate students only. The business cards are vertical with no back imprint, and include the following information: name, program of study, graduating class, college, address, cell phone number, and UTHSC email address. Templates have been pre-approved by each college, and the address information cannot be altered. Students can fill out an online form to order business cards.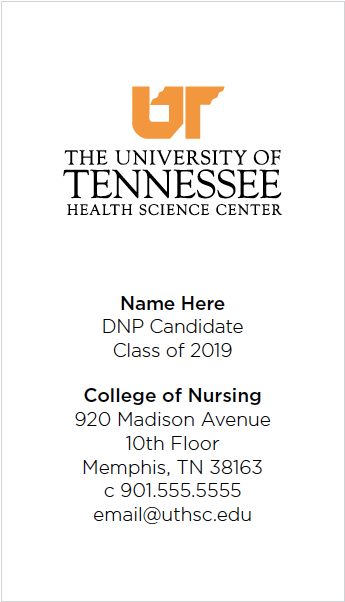 Digital Letterhead
UTHSC digital letterhead is only available for colleges, departments, and units on campus, and is only intended for official business use. Please contact the Office of Communications and Marketing at communications@uthsc.edu or 901.448.5544 to request digital letterhead for your unit.