Colors
The UTHSC Branding Guidelines calls for the use of the color palette below in order to bring visual consistency to print and digital marketing materials and designs across the university. To ensure a color is correctly on brand, please only use the codes listed below. Contact the Office of Communications and Marketing at communications@uthsc.edu or 901.448.5544 if you have any questions.
Primary Colors
The primary colors for the university are UTHSC Orange and UTHSC Green. 
Secondary Colors
The secondary colors complement the primary colors and should not be used alone.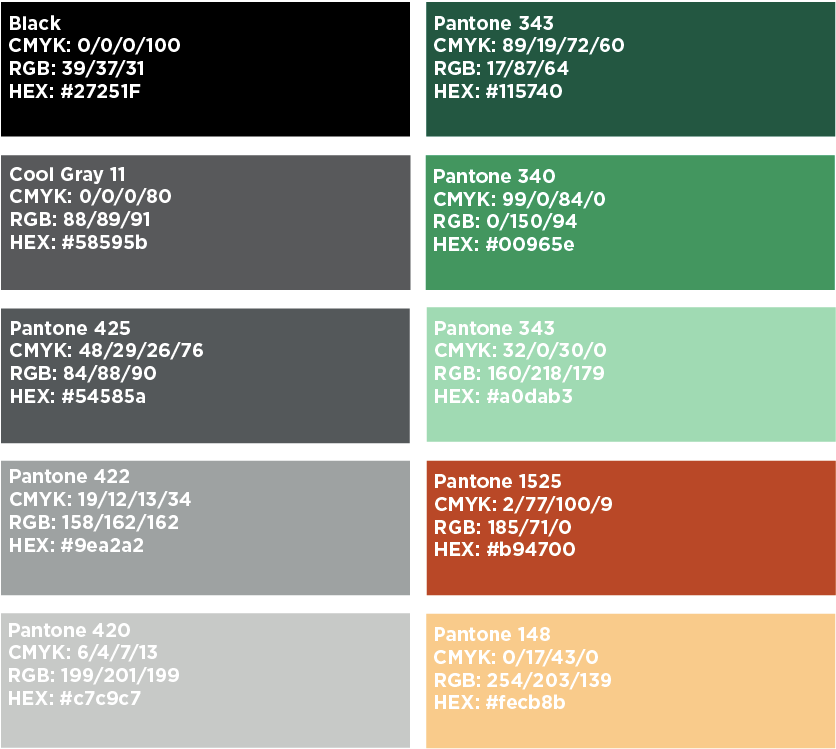 Fonts
Primary Font
Gotham is the primary font for UTHSC. This modern sans-serif font family is very accommodating for the UTHSC style and is the preferred font for marketing materials, promotional products, and signage across the university.
Secondary Fonts
Goudy is a secondary font for UTHSC and used when a serif font is required. This font is used in the UTHSC wordmark.
When designing for digital media, such as email or Microsoft Office applications (i.e. Word, PowerPoint, etc.), Arial is the acceptable font.