The University of Tennessee Health Science Center Advisory Board — created under the UT FOCUS Act passed by the General Assembly in 2018 — is composed of five public members, one faculty member, and one student member. The Advisory Board members are appointed by the governor and confirmed by the General Assembly.
Advisory Board Members
---
Gubernatorial Appointment
Chair: Philip Wenk, DDS
Lynn Massingale, MD
Honorable Mark Norris
Natalie Tate, PharmD, MBA
Michael Ugwueke, PhD
Faculty Senate Elected
Student Representative
Secretary
Anthony A. Ferrara, CPA, MAS
Agendas and Minutes
---
Minutes will be posted following their approval at the next Advisory Board meeting.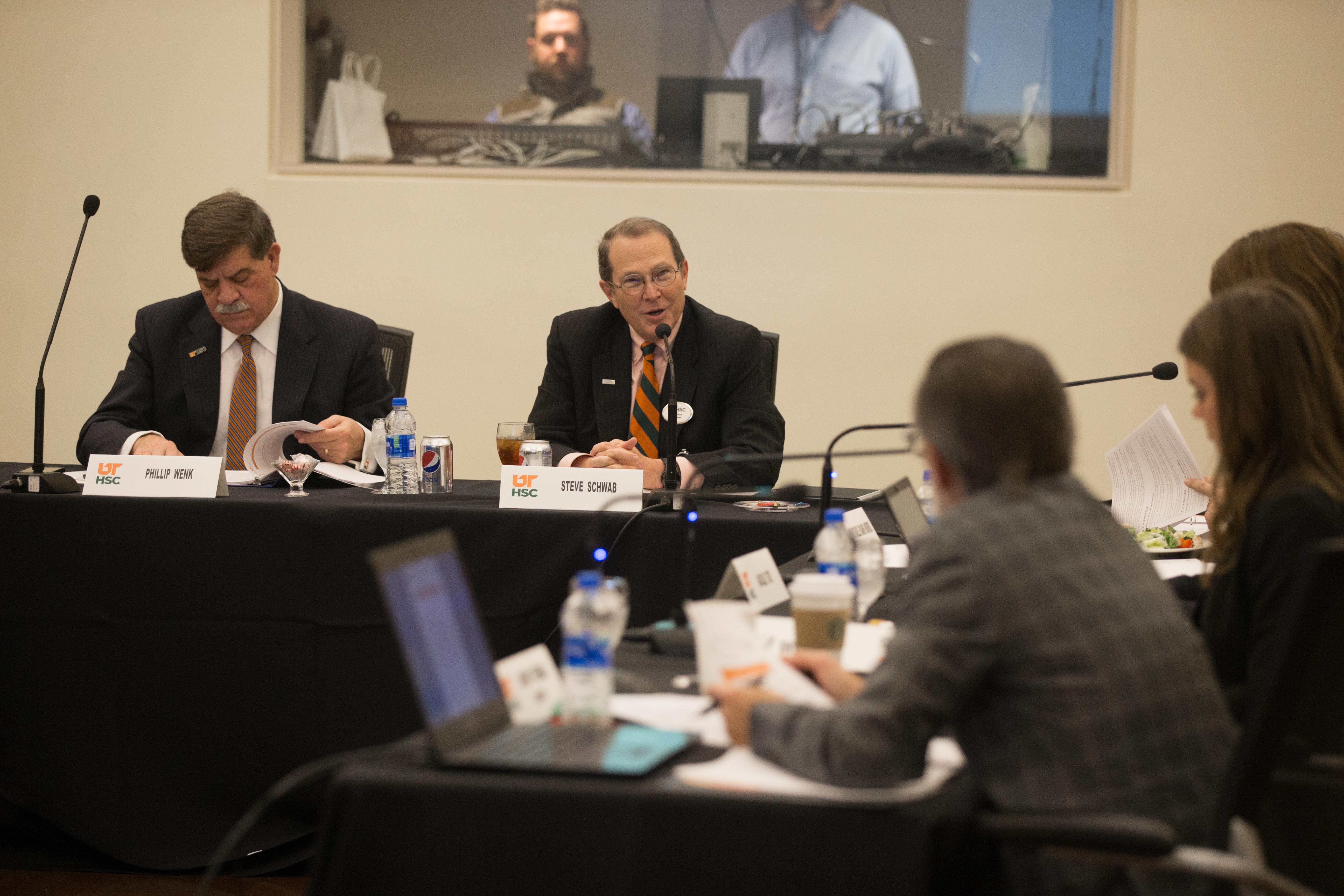 Documents
Meeting Dates
August 19, 2019 (tentative)
September 30, 2019
Webcasts
News