Child and Adolescent Psychiatry Fellows
First Year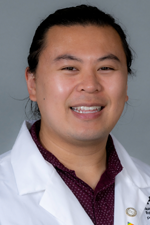 Adam Chan, MD
Bio
Medical School:
 ETSU Quillen College of Medicine
Undergraduate: Emory University, BS in Neuroscience and Behavioral Biology
Hometown: Memphis, TN
Hobbies/Interests: You can 8 times of out 10 find me in the kitchen cooking – especially gravitating towards Cantonese and Southern flavors. Those other times, my wife and I are locally exploring Midtown with our puppy, Dooley, or traveling to faraway lands together. I live for home-improvement projects, pick-up games of basketball, challenging matches of tennis, and catching up with friends.
Psychiatry Interests: Eating disorders, mood disorders and treatment-resistant depression, ECT/TMS, and ADHD
Favorite Quote: "Eww! This tea is nothing more than hot leaf juice!" – Uncle Iroh
Future Plans: Not sure yet, but possibly Child and Adolescent Psychiatry and non-profit community work
First Year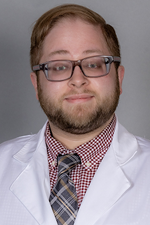 Bakht Siddiqui, MD
Bio
Medical School: St.George's SOM- True Blue, Grenada
Second Year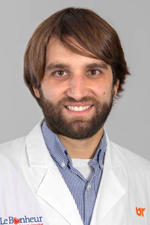 Ian W. Michalak, MD
Bio
Medical School
: UTHSC
Undergraduate
: UAB
Hobbies/Interests
: Recreational soccer leagues, Grizzlies basketball, Norte Dame football, talking about how the SEC is overrated, drinking Dos Equis at El Mezcal on Union, dogs generally, my dog Arya, golfing cheaply and non-competitively, watching The Office and other notable comedies.
What I like about Memphis
: mom and dad live here and will buy my arroz con pollo at El Mezcal regularly, city is not too crowded, Grizzlies, many places to drink outdoors with your dog, great friend squad
Favorite Quotes
:
"Ok on 3...Break someone's clavicle!" -Phil Weston, U8 soccer coach, Kicking and Screaming 
""You miss 100% of the shots you don't take." -Wayne Gretzky" -Michael Scott 
"I am fast. To give you a reference point I am somewhere between a snake and a mongoose… And a panther."-Dwight Schrute
"Change your questions, change your life"- Marilee Adams 
Future Plans
: Live in Memphis, maintain grizzlies season tickets, work with kids, hopefully be able to shoot hoops with my patients from time to time, and have daily conversations that make patients feel dignified and like they matter.