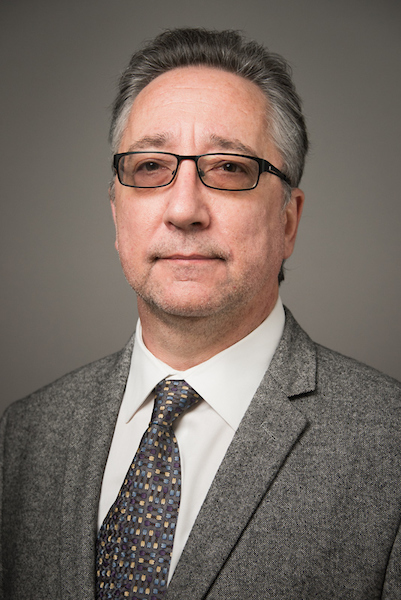 Van Vleet Chair of Excellence and Professor
Room 231 Translational Research Building
Email: adopico@uthsc.edu
Phone: 901.448.3822
Lab Phone/Fax: 901.448.1695
Research Interests
My laboratory is interested in determining the mechanism of action of small amphiphilic compounds on ion channels from excitable cells. One of these amphiphiles is alcohol, the most widely used and abused drug. Some others are physiological modulators, such as bile acids and neurosteroids. Our current research is focused on two projects dealing with large conductance, Ca++-activated K+ (BK) channels. These channel proteins have been demonstrated to be involved in both controlling central neuron excitability and regulating arterial smooth muscle tone. Project 1: To determine the molecular basis for differential actions of alcohol on BK channels from mammalian brain vs. arterial smooth muscle, including modulation of drug action by membrane lipids. Project 2: To determine the structural requirements (both in the amphiphile molecule and the ion channel protein) for the modulation of arterial muscle BK channels by bile acids.
For these studies we combine electrophysiological and molecular biology techniques. Ion channel responses to drug exposure are evaluated in: 1) freshly isolated cells, where we study drug modification of channel behavior in the native environment of the channel protein; 2) isolated patches of cell membrane, where we can address the differential role of different membrane-bound vs. cytosolic second messengers in drug action; 3) artificial bilayers of controlled lipid composition, where we can determine the modulatory role of membrane lipids in drug action.
Ion channel isoforms from relevant tissue are identified. Following mRNA isolation and cloning, channel subunits of known sequence are expressed in heterologous systems such as Xenopus oocytes or HEK-293 cells. Then, we can determine the role of channel subunit composition in drug action by studying drug effects on ion channel complexes that differ in pore-forming and/or modulatory subunit composition. In addition, differential responses to a drug by channels that differ in a given region of a subunit, when studied in the same proteolipid environment, allow us to postulate sites in that subunit for drug recognition. This is probed by studying drug action on expressed channel proteins that include mutations in the postulated region(s).
My laboratory is interested in determining the molecular mechanism of action of alcohol and other small amphiphiles on ion channel proteins from the brain and arterial vessels. To determine the recognition sites for alcohol in these proteins and how alcohol modifies protein function upon interaction with these sites, will provide critical information for understanding how the drug interacts with its targets and, eventually, lead to the design of clinically useful agents to treat conditions associated with alcohol intake.
Laboratory Roster
Publications