Natalie Francis, MD (PGY-6)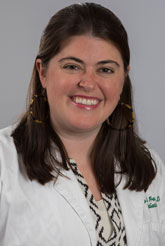 Dr. Francis was born and raised in Memphis, TN. She graduated from the University of Tennessee at Knoxville with a B.S. in Biochemistry and moved back to Memphis to attend medical school at UTHSC. She just recently began her fellowship in Pediatric Pulmonology at UTHSC as well (GO VOLS!). Natalie and husband Hugh, love cheering on the Memphis Grizzlies, going to the Memphis Zoo, and attending events at the Orpheum Theater. In her spare time, she enjoys visiting the Farmer's Market downtown, walking on the greenline, and trying out all types of new recipes. This is a very exciting time for the city of Memphis, and she is happy to be a part of the community!
Ellen Ariail, MD (PGY-5)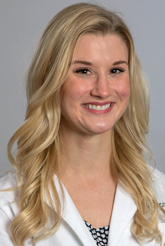 Dr. Ariail was born in New Orleans, Louisiana. She received her degree in Biology from Louisiana State University in Baton Rouge and completed medical school at Louisiana State University Health Sciences Center in New Orleans. After completing medical school, she moved to Memphis where she completed her residency in Pediatrics. She is excited to stay in Memphis with her dog, Piper, for her pediatric pulmonology fellowship! In her spare time, she enjoys cheering on the Saints and LSU during football season, concerts and live music, cooking and baking, and exploring new restaurants with friends.