PGY-6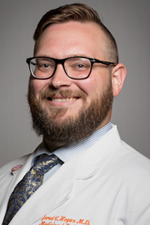 Jared Hogan, MD
Dr. Hogan was born in Conway, Arkansas. He received his degree in Psychology from the University of Central Arkansas and completed medical school at University of Arkansas for Medical Sciences in Little Rock. After medical school he moved to Memphis, TN to complete his residency in combined Internal Medicine and Pediatrics. He then stayed on for an additional chief year in pediatrics. He is very excited to continue his training in Memphis with his wife Amy Claire (speech language pathologist at Le Bonheur), and dogs Emmy-Lou and Camp. His interest in respiratory physiology led him to pursue pediatric pulmonology. Further, he enjoys in the procedural aspects of pediatric pulmonology with plans to incorporate adult interventional pulmonology methods and technologies to the pediatric population. He also has interest in aerodigestive medicine and chronic aspiration management. During his free time, you will find him at Estate sales on the weekends and enjoying the Memphis restaurant patio scene.  
PGY-6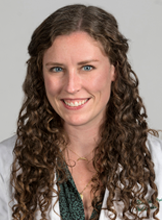 Aimee Robinson, MD
Dr. Robinson was born in Toronto, Ontario, Canada, but was proudly raised in Dallas, Texas. She received her bachelor's degree in Neurobiology from The University of Texas at Austin and completed medical school at The University of Texas School of Medicine at San Antonio, otherwise known as UTHSCSA. She then moved to Memphis with her husband, WJ, who is an ENT resident, where she completed her Pediatrics Residency. Dr. Robinson can generally be found running around midtown, exploring the city with her husband and dog, Truman, reading on her porch, and hunting down the best restaurants and breweries. She is thrilled for the opportunity to stay in Memphis to continue her training in Pediatric Pulmonology! 
PGY-5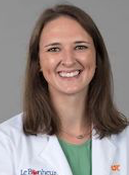 Mallory Walsh, MD
Dr. Walsh was born in Memphis, TN. She received her degree in Biology from The University of Alabama (Roll Tide) and returned to Memphis, TN for medical school at the University of Tennessee Health Science Center College of Medicine. She and her husband, Ryan, couples matched into pediatrics and emergency Medicine at UTHSC for residency. She is excited to continue calling Memphis, TN home during pediatric pulmonology fellowship. Most of her time outside of work is spent with her daughter, Olivia, and she also loves to try new restaurants, cook, run, and do yoga.