Current Pediatric Cardiology Fellows
Third Year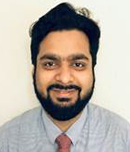 Abhishek Chakraborty, MD
Dr. Chakraborty's Bio
I was born in the beautiful and historical city Kolkata, located in West Bengal along the eastern part of India.  I did my medical school in Kolkata and later moved to Delhi at Lady Hardinge Medical College, where I completed my Pediatrics Residency.  Later on, I moved to the United States with the intention of training in Pediatric Cardiology and finished a three-year Pediatric Residency at The University of Miami, Holtz Children's Hospital before pursuing Pediatric Cardiology Fellowship.  I have a strong interest in Pediatric Intervention Cardiology.  In my free time I love reading and traveling.  My wife and I love exploring new places and ethnic foods.  Like many others from my county, I am passionate about cricket, which occupies a lot of my free time.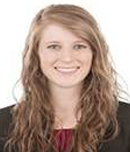 Ashley Kiene, MD
Dr. Kiene's Bio
I was born and raised in Arkansas, where I completed both my undergraduate degree in Biological Engineering at the University of Arkansas and my medical degree at the University of Arkansas for Medical Sciences. I moved to Memphis for my Pediatrics residency, and decided I loved it so much I wanted to stay for 3 more years to learn all about Cardiology! My free time tends to be filled with as many outdoor activities as possible: hiking, jogging, kayaking and camping — all with my favorite pup, Luna.
Second Year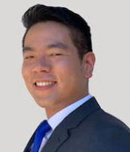 James Chang, MD
Dr. Chang's Bio
I was born in Mississippi and lived in both Iowa and Texas. I majored in Biomedical Engineering at the University of Texas at Austin, and attended medical school at the University of Texas Medical Branch (UTMB) Galveston. I then completed the Phoenix Children's/Maricopa Medical Center Pediatric Residency Program. In my free time I enjoy cooking, trying new restaurants, staying active, hiking, any type of sports activity (especially football), and traveling.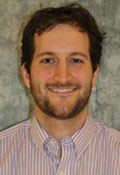 Evan Harvey, MD
Dr. Harvey's Bio
I grew up in Atlanta, GA, and Guntersville, AL. I attended the University of Alabama and graduated with a master's degree in Mechanical Engineering. Upon realizing engineers don't have any fun, I attended UAB School of Medicine. After medical school, I joined my wife, Libby, in Memphis where she had already started her legal career. We now consider ourselves Memphians in every sense of the word. You can usually find us cheering on the Grizzlies or chasing our two pups around Overton Park. I had such a great time in my Pediatrics Residency that I decided to stick around for a year as chief resident. I couldn't be more excited to continue training as a Cardiology Fellow in Memphis!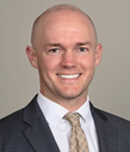 Chris McDaniel, MD
Dr. McDaniel's Bio
I was born and raised in Memphis, TN. I attended the University of Arkansas for my undergraduate education, where I earned a BS in Biomedical Engineering and then went on to obtain my Medical Degree at St. George's University. I then moved back to Memphis for a combined Internal Medicine-Pediatrics Residency and excited to continue my Pediatric Cardiology Fellowship training here! Besides cheering on the Grizzlies, I spend the rest of my free time outdoors running, hunting, playing any type of sport, and playing with my dog Ruby.


First Year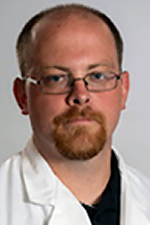 Noah Miller, DO
Dr. Miller's Bio
Noah attended medical school at Edward Via College of Osteopathic medicine-Spratanburg, SC after completing a 4 year undergraduate degree in radiologic science. After completing medical school, he completed residency at the University of Tennessee Health Science Center here in Memphis, TN, in Pediatrics, where he developed an interest in Cardiology and Critical Care. Noah has a special interest in heart failure and mechanical support.
Noah has two boys at home that he enjoys spending time with and finding new playgrounds to visit, he also enjoys finding new restaurants to try with his wife. He is an avid gamer and spends his free time playing video games.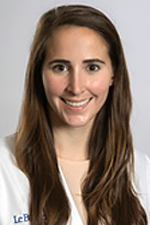 Sarah Parkerson, MD
Dr. Parkerson's Bio
Sarah was born and raised in New Orleans, LA but soon found her way to Memphis, TN for college. Sarah attended Rhodes College where she received a degree in Neuroscience and played for the women's soccer team. She then returned to New Orleans, LA for medical school at LSU but Memphis pulled her back for a Pediatric Residency and now a Fellowship in Pediatric Cardiology! Sarah enjoys hiking, traveling, and exploring Memphis with her pup, Nellie.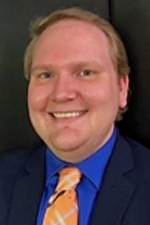 Christopher Schmitt, MD
Dr. Schmitt's Bio
Christopher was born and raised in the Gulf Coast of Southern Florida. He majored in Biochemistry at The University of Miami and then attended medical school at Tulane University in New Orleans, Louisiana, there he received his master's degree in Public Health. Later, he moved over to the West coast and completed his Pediatrics Residency at Children's Hospital Los Angeles. He is now excited to be moving to Memphis, TN to start a Pediatric Cardiology Fellowship. In his free time he enjoys cooking, playing board games with friends, and exploring the outdoors.