Stephen E. Alway, PhD, FACSM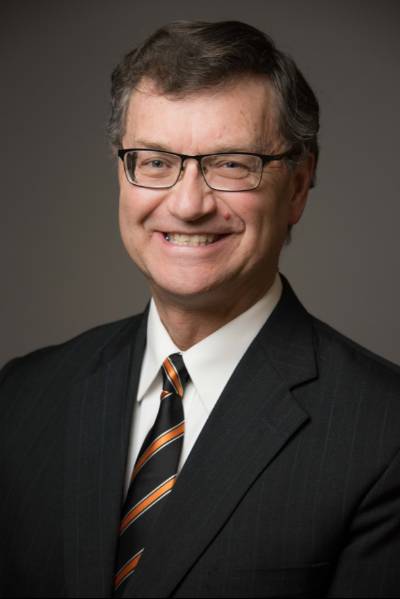 Stephen E. Alway, PhD, FACSM
Dean, College of Health Professions
Professor, Department of Physical Therapy, College of Health Professions
Professor, Department of Physiology, College of Medicine
Associate Editor-In-Chief, Exercise and Sports Science Reviews
Associate Editor, PLOS One
salway@uthsc.edu
Dr. Alway is the Dean of the College of Health Professions with appointments as a tenured Full Professor in the Department of Physical Therapy, College of Health Professions and the Department of Physiology at the University of Tennessee Health Science Center. Before coming to UTHSC, Dr. Alway spent the previous 18 years at West Virginia University School of Medicine where he was Professor and Chair of Exercise Physiology, Executive Chairperson for the Department of Human Performance and Exercise Science, and Senior Assistant Dean of Research and Graduate Studies at West Virginia University School of Medicine. Before this he was faculty at the University of South Florida College of Medicine, The Ohio State University, Oral Roberts University School of Medicine, and the University of Texas Southwestern Medical Center. For the past 28+ years, Dr. Alway has been funded by the National Institutes of Health and various foundations for research in cellular and molecular adaptations to study sarcopenia, and the effects of aging on adaptations to muscle loading/exercise and disuse. This work has identified important roles for oxidative stress and apoptosis (cell death) in muscle remodeling during aging-associated and disuse-induced muscle loss as well as exercise recovery of muscle function after prolonged disuse. He has authored or co-authored more than 130 peer-reviewed scientific papers, written chapters for eight textbooks and authored more than 400 lay publications in exercise and fitness journals. He is on the editorial board for five scientific journals and is an Associate Editor-in-Chief for Exercise Science Sports Review, and Associate Editor for two other journals and a section head for a different journal. Dr. Alway has served on numerous national and international grant review committees. He is a fellow of the American College of Sports Medicine. In 2000 he was named the Sport Scientist of the year by the National Strength and Conditioning Association. He has earned degrees from the University of Waterloo (BSc, Honors Kinesiology), and McMaster University (MSc, Physiology; Ph.D., Neuroscience) and completed postdoctoral training at the University of Waterloo, and the University of Texas Southwestern Medical School. Dr. Alway has a long and successful track record of mentoring in his laboratory, including graduate students (15 PhD, 15 MSc), postdoctoral fellows (7), junior faculty (2), medical students (2) and undergraduate students (>90) as research mentor. Several of Dr. Alway's Ph.D. students received national awards (American Physiological Association, American Heart Association) and received prestigious research fellowships (AHA, NSF). Dr. Alway's doctoral students have obtained postdoctoral fellowships at strong institutions including Harvard, Johns Hopkins, Cleveland Clinic, Children's National Hospital, Wadsworth Center, Penn State University, University of Florida, University of Texas Health Science Center etc. Dr. Alway's postdoctoral fellows or PhD graduates have obtained tenure track faculty positions.
Dr. Alway studies aging-induced changes in structure and function and remodeling in skeletal muscle, and satellite cells (adult muscle stem cells) under loading and wasting conditions. He has used exercise, denervation and muscle disuse in several animal models including rodents and birds and elderly human subjects in these studies. Recent investigations have focused on the genetic regulation of antioxidants and Sirtuin-1 activators as a potential counter measure to reduce muscle wasting using aging animal models and humans. We currently have three primary projects.
Mitochondria. Understanding the role of mitochondria health and abundance in regulating muscle mass in aging and disease. The figure below shows examples of health (red arrows) and unhealthy (blue arrow) mitochondria from a muscle biopsy of an elderly human subject.




Molecular signaling. In a second area of concentration we are striving to understand the role of genetics, exercise and diet on maintaining muscle health and function. These studies involve working with transgenic mice that we have developed and also obtained muscle function studies in elderly, and obese human subjects.




Muscle repair. Adult muscle stem cells also called satellite cells are essential for muscle repair, but aging, obesity, diabetes and other conditions reduces the ability of satellite cells to repair injured muscle properly. These studies are designed to investigate the role of oxidative stress, aging and nutrition to impact muscle recovery. We are particularly interested in nutritional interventions such as resveratrol (an activator of Sirtuin 1), green tea (which is rich in catechins) and other regulators of satellite cell activated muscle repair.


Our long-term goal is to identify strategies that reduce or prevent muscle wasting in aging, and disease. A complete list of work  that has been published to date and referenced in PubMed (which does not include > 300 papers in lay literature on exercise and health) can be found at: https://www.ncbi.nlm.nih.gov/sites/myncbi/stephen.alway.2/bibliography/57025469/public/?sort=date&direction=descending
Examples of publications (from >130 papers) in the several  areas of research  that are studied in the Alway lab of Muscle Biology and Sarcopenia are given below.
1. Mitochondrial function, exercise, oxidative stress and aging. Our lab has collaborated with other investigators to evaluate the effectiveness of various nutritional intervention models largely with anti-oxidant properties. Our studies showed that reducing oxidative stress improved mitochondrial function and oxidative damage, leading to improved muscle function and muscle mass (e.g., lower sarcopenia, improved muscle function and lower muscle wasting in disuse).  The intervention studies emphasized contextual factors and the signaling that is associated with nutritional interventions have upon improving muscle function and reducing conditions associated with muscle wasting in aging.
Ryan MJ, Jackson JR, Hao Y, Williamson, C., Hollander JM and ALWAY, S.E. Suppression of oxidative stress by resveratrol after isometric contractions in gastrocnemius muscles of aged mice. J Gerontol A Biol Sci Med Sci 2010;65:815-831. PMID:20507922, PMCID:PMC2903786
Ryan MJ, Jackson JR, Hao Y, Leonard SS and ALWAY SE. Inhibition of xanthine oxidase reduces oxidative stress and improves skeletal muscle function in response to electrically stimulated isometric contractions in aged mice. Free Radic Biol Med 2011;51(1):38-52. PMID: 21530649, PMCID: PMC3430730
Nichols CE, Shepherd DL, Knuckles TL, Thapa D, Stricker JC, Stapleton PA, Minarchick VC, Erdely A, Zeidler-Erdely PC, ALWAY, S.E., Nurkiewicz TR and Hollander JM. Cardiac and mitochondrial dysfunction following acute pulmonary exposure to mountaintop removal mining particulate matter. Am J Physiol Heart Circ Physiol 2015;309: H2017-H2030. PMCID:PMC4698426
ALWAY, S.E., J.S. Mohamed and M. J. Myers. Mitochondria initiate and regulate sarcopenia., Exercise Sports Science Reviews, 45(2): 58-69, 2017. PMC5357179 DOI:10.1249/JES.0000000000000101   Featured on the cover of the journal.
2. Sirtuin 1 regulation of mitochondrial biogenesis in muscle and aging. Sirtuin1 (SIRT1) has been an important regulator of muscle metabolism and potentially longevity. We have studied the SIRT1 and resveratrol (a SIRT1 activator) on muscle in aging and observed that a downregulation of SIRT1 is regulated at least in part by a PARP-1 dependent process. However, dietary interventions to increase SIRT1 activation were not found to improve muscle loss with aging without an additional intervention (e.g., exercise). Nevertheless in humans, resveratrol increased satellite cell proliferation, and fiber hypertrophy in response to exercise as compared to a placebo.
Jackson, J.R., Ryan MJ, Hao Y, ALWAY SE. Mediation of Antioxidant Capacity and Apoptotic Signaling by Resveratrol Following Muscle Disuse in the Gastrocnemius Muscles of Young and Old Rats. Am J Physiol Regul Integr Comp Physiol. 2010;299 (6): R1572-R1581. PMCID: PMC20861279
Jackson, JR, Ryan MJ, and ALWAY SE. Long-term supplementation with resveratrol alleviates oxidative stress, but does not attenuate sarcopenia in aged Mice.   Gerontol: Biological Sciences  2011;66 (7):751-764.  PMID: 21454355. 
Bennett, BT, Mohamed, JS and ALWAY SE. Effects of resveratrol on the recovery of muscle mass and function following disuse in the plantaris muscle of aged rats. PLoS One 2013;8(12): e83518. doi:10.1371/journal.pone.0083518  PMCID: PMC3861503
Mohamed JS, Wilson JC, Myers MJ, Sisson KJ and ALWAY, S.E. Dysregulation of SIRT-1 in aging mice increases skeletal muscle fatigue by a PARP-1-dependent mechanism. Aging (Albany NY) 2014;6:1-15. PMID:25361036
ALWAY SE, McCrory JL, Kearcher K, Vickers A, Frear B, Gilleland DL, Bonner DE, Thomas JM, Donley DA, Lively MW and Mohamed JS. Resveratrol enhances exercise-induced cellular and functional adaptations of skeletal muscle in older men and women. J Gerontol A Biol Sci Med Sci.2017 Nov 9;72(12):1595-1606. doi: 10.1093/gerona/glx089.
3. Catechin and anti-oxidant regulation of muscle wasting in aging. Recently we have evaluated catechins containing compounds that have anti-oxidant properties, with the goal of determining if muscle function, and muscle mass would be improved under disuse and recovery after disuse in aging (e.g., lower sarcopenia, lower muscle wasting in disuse. These studies emphasized contextual factors and the signaling that is associated with nutritional interventions have upon improving muscle function and reducing conditions associated with muscle wasting in aging.  We have found some improvements by treatment with catechin containing compounds in muscle function and reductions in muscle loss in aged animals after disuse conditions. 
Siu, P.M., R.W. Bryner, J.K. Martyn and S.E. Apoptotic adaptations from exercise training in skeletal and cardiac muscles.  FASEB J.  2004;18(10):1150-1152 express article 10.1096/fj.03-1291fje.  PMID:15132982
ALWAY, S.E. N. Edens, S.L. Pereira, JS Mohamed and Bennett, BT. Epigallocatechin-3-gallate (EGCg) lowers muscle wasting, reduces myonuclear apoptotic signaling, and enhances muscle recovery in fast hindlimb muscles following extended disuse in aged rats. Gerontol 2014;50:82-94. PMID:24316035
ALWAY, SE, Bennett BT, Wilson JC, Sperringer J, Mohamed JS, Edens NK and Pereira SL. Green tea extract attenuates muscle loss and improves muscle function during disuse, but fails to improve muscle recovery following unloading in aged rats. J Appl Physiol (1985) 2015;118: 319-330. PMID: 25414242
Takahashi H., Y. Suzuki, J.S. Mohamed, T. Gotho, N. Edens, S.L. Pereira, and S.E. ALWAY. Epigallocatechin-3-gallate Increases Autophagy Signaling in Resting and Unloaded Plantaris Muscles but Selectively Suppresses Autophagy Protein Abundance in Reloaded Muscles of Aged Rats. Gerontol. 92:56-66, 2017 PMID:28286171 DOI:10.1016/j.exger.2017.02.075
4. Mitochondrial associated apoptotic signaling in aged muscles. Our work over the past decade and one-half has documented occurrence of increased apoptotic signaling in muscles from old animal models. This apoptotic signaling is elevated in the face of reduced loading and denervation, all leading to muscle wasting. These studies emphasized the role of mitochondrial apoptotic signaling as a likely source for the events triggering apoptotic events, although we did find cross-talk between cytokine and mitochondrial pathways of apoptosis in aging skeletal muscles.
Siu, P.M., R.W. Bryner, J.K. Martyn and S.E. Apoptotic adaptations from exercise training in skeletal and cardiac muscles.  FASEB J.  2004;18(10):1150-1152 express article 10.1096/fj.03-1291fje.  PMID:15132982
Siu, P.M., E.E. Pistilli, D.C. Butler and S.E. ALWAY. Aging influences the cellular and molecular responses of apoptosis to skeletal muscle unloading J. Physiol:Cell Physiol. 2005;288:C338-349. PMID:15483226
Siu, P.M. and S.E. ALWAY. Mitochondria-associated apoptotic signalling in denervated rat skeletal muscle. J Physiol 2005;565: 309-323. PMID:15774533 PMCID:PMC1464486
Siu, P.M. and S.E. ALWAY. Deficiency of the Bax gene attenuates denervation-induced apoptosis. Apoptosis J.  2006;11: 967-981. PMID:16763784
5. Satellite cells. Satellite cells are critical for regulating muscle regeneration and repair and aging and obesity reduce satellite cell function. More than 15 years ago we found that aging provides adequate proliferation but suppressed differentiation of satellite cell in response to exercise and loading and this was temporally related to reduced muscle fiber formation and hypertrophy in aging. Subsequent to those studies we have investigated satellite cells using various models of aging or obesity.
Brooks, M.J., A. Hajira S. Mohamed, S.E. ALWAY. Voluntary wheel running increases satellite cell abundance and improves recovery from disuse in gastrocnemius muscles from mice. J. Appl. Physiol. (1985) 124 (6):1616-1628, 2018. PMCID: PMC6032091
ALWAY, S.E., Myers, M.J., Mohamed J.S. Regulation of satellite cell function in sarcopenia.Front in Aging Neurosci 2014;6 (246): 1-15. PMID: PMC4170136
ALWAY SE, Martyn JK, Ouyang J, Chaudhrai A and Murlasits ZS. Id2 expression during apoptosis and satellite cell activation in unloaded and loaded quail skeletal muscles. Am J Physiol Regul Integr Comp Physiol  2003;284: R540-R549.
Peterson JM, Bryner R and S.E. ALWAY. Satellite cell proliferation is reduced in muscles of obese Zucker rats, but restored with loading. Am J Physiol Cell Physiol 2008;295:C521-C528. PMCID:PMC2518421
ALWAY SE., Pereira SL, Edens NK, Hao Y and Bennett BT. β-Hydroxy-β-methylbutyrate (HMB) enhances the proliferation of satellite cells in fast muscles of aged rats during recovery from disuse atrophy, Gerontol. 2013;48(9):973-984. PMID: 23832076