Endocrinology/Lipoprotein Lab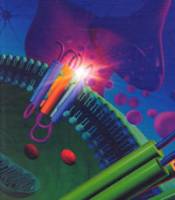 The UT Endocrinology/Lipoprotein Lab has been a State of Tennessee, CLIA and CAP licensed medical laboratory for over 30 years. The lab is located on the University of Tennessee Health Science Center campus and has been providing state of the art clinical and research services to the University of Tennessee, the community and national institutions during this time. Dr. Frankie Stentz is the Medical Lab Director and Dr. Tom Hughes is the Clinical Director.
The lab performs tests in the areas of Diabetes, Thyroid Function, Bone Metabolism, Cardiac Markers, Inflammation and Oxidative Stress, Reproductive Endocrinology, Lipid profiles, Chemistry profiles, Complete Blood Count, Adrenal and Pituitary function, Anemia, and other Analytes (see list for assays) on human and some cell culture and animal specimens.
The lab only provides services for referring physicians and research investigators for their human or animal research studies.
For further information on testing availability, prices and contract services please contact us at 448-5803. You can also email Dr. Stenz at fstentz@uthsc.edu.
Available Endocrinology/Lipoprotein Lab Tests
Adrenal/Pituitary
ACTH
Cortisol
hGH
Diabetes
Insulin
Proinsulin
C-Peptide
Urinary Albumin
Glucose
Gastrin
Glucagon
Glucagon Like Peptide (GLP)
HbA1c
Leptin
Adiponectin
Pancreatic Polypeptide
Resistin
VIP
Growth
Growth Hormone
IGF-1
IGFBP-3
Reproductive Endocrinology
Androstenedione
DHEA-SO4
DHEA
Estradiol
Unconjugated Estriol (uE3)
FSH
LH
HCG (total HCG)
Free Beta HCG
Progesterone
Prolactin
PSA
SHBG (Sex Hormone Binding Globulin)
Total Testosterone
Free Testosterone
Thyroid Function
Free T3
Total T3
Free T4
Total T4
TBG
Thyroglobulin
Anti-TG Ab
Anti-TPO Ab
T3 Uptake
TSH (Third Generation)
Bone Metabolism
Calcitonin
Osteocalcin
Intact PTH
25 OH Vitamin D
1, 25 OH2 Vitamin D
Pyrilinks D
Cardiac Biomarkers
CK-MB
High Sensitivity (hs) CRP
D-Dimer
Homocysteine
Myoglobin
BNP
Troponin I
Inflammation & Oxidative Stress Markers
TNF- a
IL-1b
IL-6
IL-8
IL-10
IL-2
IL-2R
other cytokines upon request
hsCRP
Endothelin
E-Selectin
LBP (Lipopolysaccharide BindingProtein)
8-isoprostane
Malondialdehyde
lipid hydroperoxide
Superoxide Dismutase (SOD)
Lipid Profiles
ApoE
Lp(a)
Panel A (cholesterol, triglyceride, HDL, LDL, IDL, VLDL, ApoB, Lp(a)
Panel B (cholesterol, triglyceride, HDL, LDL, IDL, VLDL, ApoA-I, A-II, B, C-III, Lp(a), Phosphatidylglycerol)
Cholesterol
Triglycerides
HDL, LDL
Free Fatty Acids (FFA)
Complete Blood Count
WBC
RBC
Lymphocytes
Monocytes
Granulocytes
Hemoglobin
Hematocrit
MCV
MCH
MCHC
RDW
Platelets
Anemia
EPO (erythropoietin)
Ferritin
Folic Acid
Vitamin B12
Other Analytes
Beta-2 Microglobulin
Nicotine Metabolite
Epinephrine
Norepinephrine
Chemistry
Glucose
BUN
Creatinine
Na
K
Cl
CO2
CPK
Calcium
Magnesium
Phosphorus
Uric Acid
Albumin
Bilirubin
AST
ALT
Alkaline phosphatase
GGT
Iron
Tumor Markers
AFP (Alpha Fetoprotein)
BR-MA (CA-15-3)
CEA
GI-MA (CA-19-9)
BTF (Bladder Tumor Fibronectin)
PAP
PSA
Free PSA
OM-MA (CA 125)