30th Annual BSA Awards Ceremony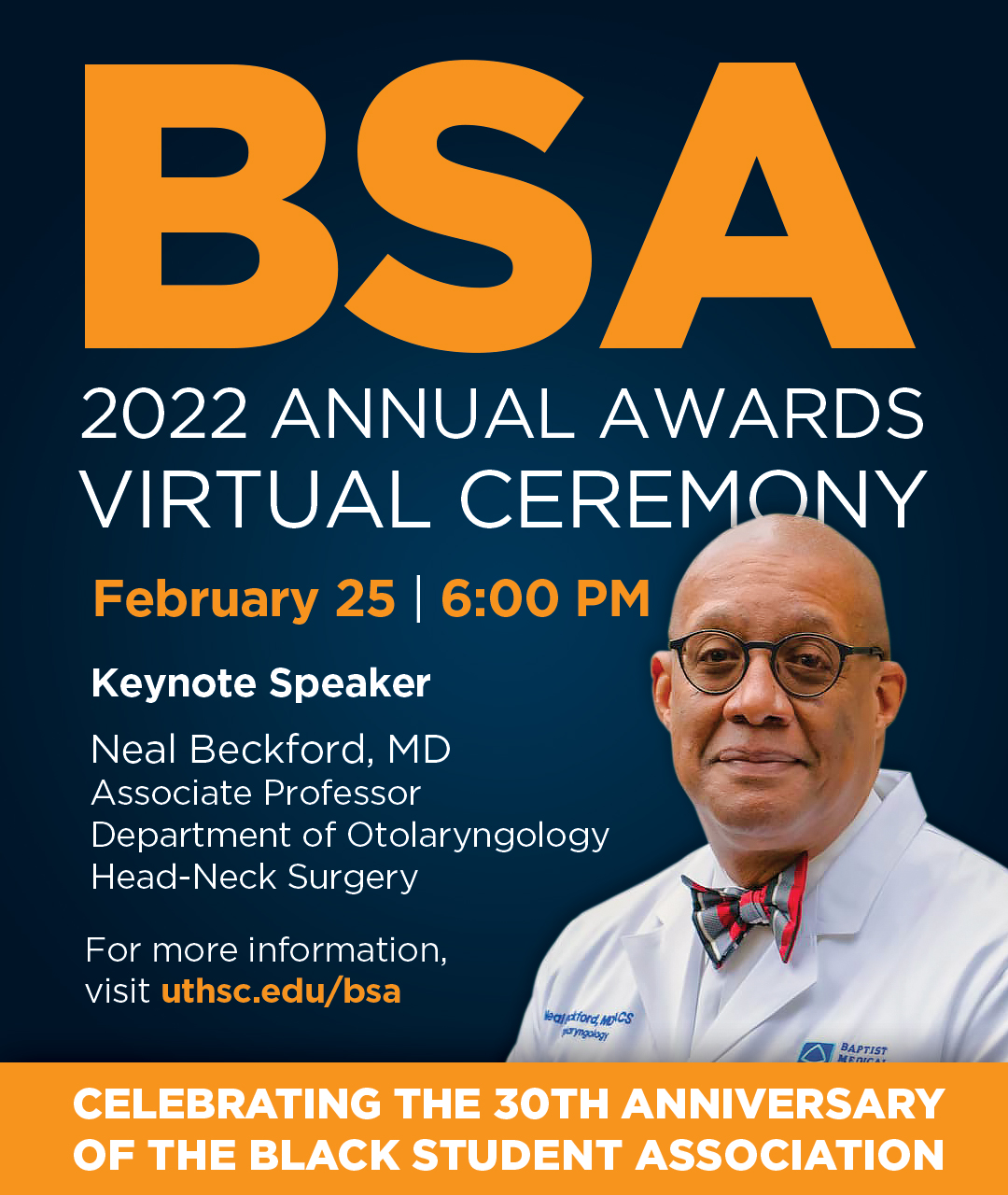 Event Details
The Black Student Association will host its 30th annual Awards Ceremony Friday, February 25, 2022, at 6:00 pm. This year's event will be held virtually and will premiere on the UTHSC YouTube channel. We are excited to welcome Dr. Neal Beckford, associate professor in the Department of Otolaryngology - Head and Neck Surgery, in the UTHSC College of Medicine as the keynote speaker.
This tradition is an important one for students at UTHSC. Not only does it provide an opportunity for us to recognize and celebrate the contributions and accomplishments of our graduating students, but it also provides our diverse University community an opportunity to forge stronger ties of friendship and mutual support. We hope you will join us! Follow the link below to view the event on February 25, at 6:00 pm. 
For more information, contact Dr. Dustin Fulton at dfulton2@uthsc.edu or call 901.448.2110.
New Student Orientation Week
Annually, during New Student Orientation Week, the College of Medicine sponsors an organizational fair to familiarize the incoming medical students with the campus resources and organizations available to them. The BSA will have a booth set up at the fair. Details will be announced closer to August.