Application Process
The following are mandatory for application:
A completed Resident application form using the  ERAS

 

system.
Dean's letter and medical school transcript.
Three letters of recommendation from clinicians who have worked with the applicant during the past two years.
The University of Tennessee Health Science Center is an Equal Opportunity/Affirmative Action/Title VII/Section 504/ ADA employer. As such, it complies fully with Title VI and VII of the Civil Rights Act of 1964, Title IX of the Education Amendments of 1972, Section 504 of the Rehabilitation Act of 1973, the Americans with Disabilities Act and all other Federal Civil Rights statutes.
Applicants must be US citizens, permanent residents or foreign nationals eligible for J-1 visas. We do not sponsor H1-B visas.
ERAS 2023 Residency Application Timeline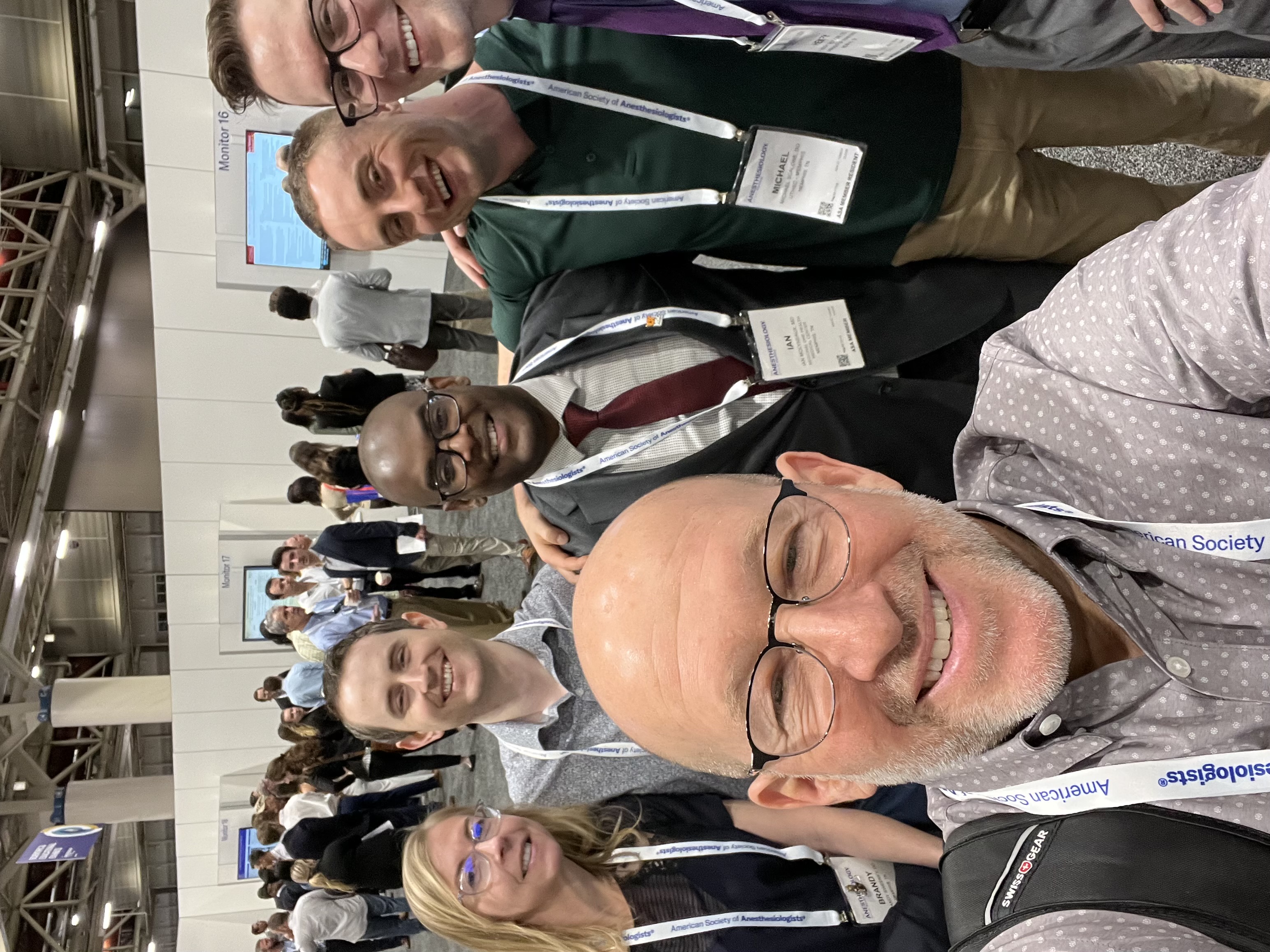 UTHSC at the ASA Annual Meeting
Optional Information
Certified copies of additional credentials (e.g., E.C.F.M.G. Certification)
Complete files will be reviewed by the Director of Education and two faculty members. Interviews will be based upon their recommendations
For further information, call 901.448.5893.
Program Director's Message to Applicants
The Anesthesiology Residency Program here at the University of Tennessee Health Science Center (UTHSC) is a four-year categorical program approved for three positions per year. It is the only anesthesiology residency program here in Memphis and one of three anesthesiology residency programs here in the state of Tennessee. It was successfully restarted after many years in 2020 and I could not be more honored and excited that I have been part of the legacy from the very beginning, to help train future physicians who will be leaders in anesthesiology and perioperative medicine. Here at the University of Tennessee Health Science Center, all our trainees are exposed to some of the highest acuity cases an anesthesiologist will ever have to do. Our training sites include Regional One Health Medical Center, which is home to the Elvis Presley Trauma Center, one of the busiest Level 1 Trauma Centers in the nation with over 4500 trauma operations per year. Regional One Health is also home to the Rout Center for Obstetrics, a Center of Excellence for High-Risk Obstetric care that not only serves mothers of Shelby County in Tennessee but is also a major referral center for pregnant patients from the surrounding states of West Tennessee. Le Bonheur Children's Hospital, which has been ranked by US News as one of the best pediatric hospitals in the nation, and the world-famous St. Jude's Research Hospital for Children are our training sites for pediatric anesthesia. At these premier hospitals, residents receive great training from our faculty pediatric anesthesiologists and get to be at the forefront of groundbreaking pediatric procedures. Our trauma center has a robust Acute Pain Service and residents will complete more than 40 regional anesthesia blocks and nerve catheter placements within their first month rotating on the service. This means our residents meet regional anesthesia numbers to graduate well within their first year of training and become experts at regional anesthesia during their training. Our faculty have diverse backgrounds and have come from excellent training institutions from across the nation to join the mission of UTHSC Anesthesiology. This lends our program the great benefit of varied clinical and teaching experiences which give residents training in broad ranges of technical skills and different clinical perspectives for knowledge accruement.  
Memphis is a great city to live in and I encourage you to visit our page on "Why Memphis" to get a sense of our awesome city. The great food, affordable cost of living and the "Memphis Vibe" create a perfect milieu for anyone who wants some of the excitements of a big city without the price tag.
Thank you so much for your interest in our program! Please continue to browse our website for more information and to our future residents, we cannot wait to meet you!


Ian Molyneaux, MD
Program Director