The Division of Surgical Oncology at the University of Tennessee Health Science Center exists to improve the health and well-being of patients diagnosed with a wide variety of benign and malignant tumors.  We are committed to improving the lives of those we serve through evidence-based surgical care surgical care, innovative research and multidisciplinary collaborations. 
The Division is comprised of surgeons, physician assistants, nurse practitioners, surgical fellows and residents all who are focused on the highest quality patient and family-centered care. The Division provides assessment, treatment planning and surgical services the cover all aspects of Surgical Oncology.
Message from the Division Chief
---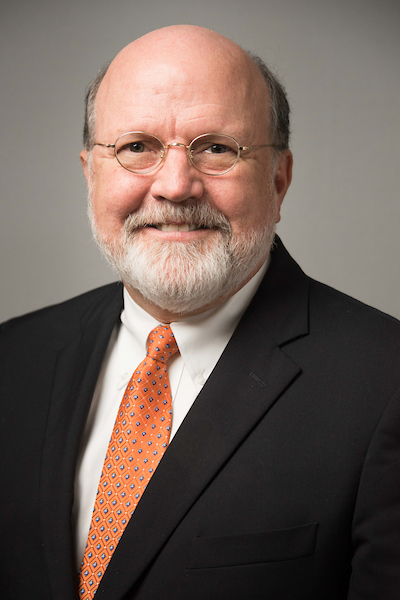 The Division of Surgical Oncology was formalized within the UTHSC Department of Surgery in 2011. Since then, we have grown and expanded our scope and expertise. We now have eleven faculty in the division working in multiple hospital systems in Memphis. This growth has allowed us to be increasing subspecialized in a variety of cancer types to provide the highest level of care to our patients.
Some of these areas of expertise are: hepato-pancreato-biliary surgery, breast surgery, melanoma surgery, gastric surgery, esophageal surgery, sarcoma surgery, colon and rectal surgery, endocrine surgery and HIPEC.
We feel strongly that the best cancer care is provided through multidisciplinary collaboration with radiation oncology, medical oncology, pathology, radiology, nursing and other cancer services. Active participation in weekly tumor specific conferences to plan multidisciplinary care is a regular part of our practice.
Many of our faculty also serve on national and international committees in cancer care allowing us access to the most current research and state of the art treatment options. Through these efforts we strive to bring the highest level of cancer care to our patients, the city of Memphis and the Mid-South region. A cancer diagnosis is one of the most difficult, stressful times in the life of a patient, and we consider it a privilege to be part of that journey with them. 
Faculty
Staff
Meghana Karchi, BDS, MPH
Research Coordinator

Felicia Davis
Administrative Assistant
 

Robin Delashmit

Research Nurse Coordinator
Clinical Locations
Regional One Health
UTHSC Surgical Oncology at Regional One Health (UT-Regional One Physicians)
880 Madison Avenue, 4th floor, 4B01
Memphis TN 38163
Phone: 901.515.9595
Fax: 901.515.9878
Methodist Le Bonheur Healthcare
Methodist Germantown
7691 Poplar Avenue, Bldg. B, Suite 220
Germantown, TN 38138
Phone: 901.516.6792
Fax: 901.266.6422
Methodist Breast Surgery Clinic
1377 S. Germantown Rd.
Germantown, TN 38138
Phone: 901.516.6792
Fax: 901.266.6422
Methodist University Clinic
1211 Union Ave, Suite 300
Germantown, TN 38104
Phone: 901.516.6792
Fax: 901.266.6422
Baptist Memorial Hospital - Memphis Clinic
Baptist Surgical Oncology Clinic (University Clinical Health-Baptist Medical Group)
6025 Walnut Grove Rd, Suite 627
Memphis, TN 38120
Phone: 901.227.7330
Fax: 901.767.3908