Saint Francis Family Medicine
We seek residents who are caring, compassionate, and competent.
Established in 1975, this unopposed, full- accredited program is a national leader in preparing physicians for the full spectrum of Family Medicine. The Family Medicine Residency is administered by the Department of Family Medicine, University of Tennessee Health Science Center and is based at Saint Francis Hospital, a large community hospital in east Memphis.
Our mission is to improve the health and well-being of our underserved communities by providing an educational experience that prepares our residents to have a broad scope of practice that will meet the diverse primary care needs of the communities they serve.
Our program aims to:
Strive to provide our patients with compassionate, high quality, safe and cost-effective care. 
Create a supportive academic and work environment for residents, faculty and staff to promote the discovery and dissemination of knowledge important to Family Medicine education, patient safety, leadership and self care. 
Collaborate with other entities to enhance patient care, teaching, research and community service. 
Achieve excellence in patient care and residency education by developing a culture of inclusion, recognizing implicit bias, improving diversity and addressing health disparities to achieve continuous improvement for our program.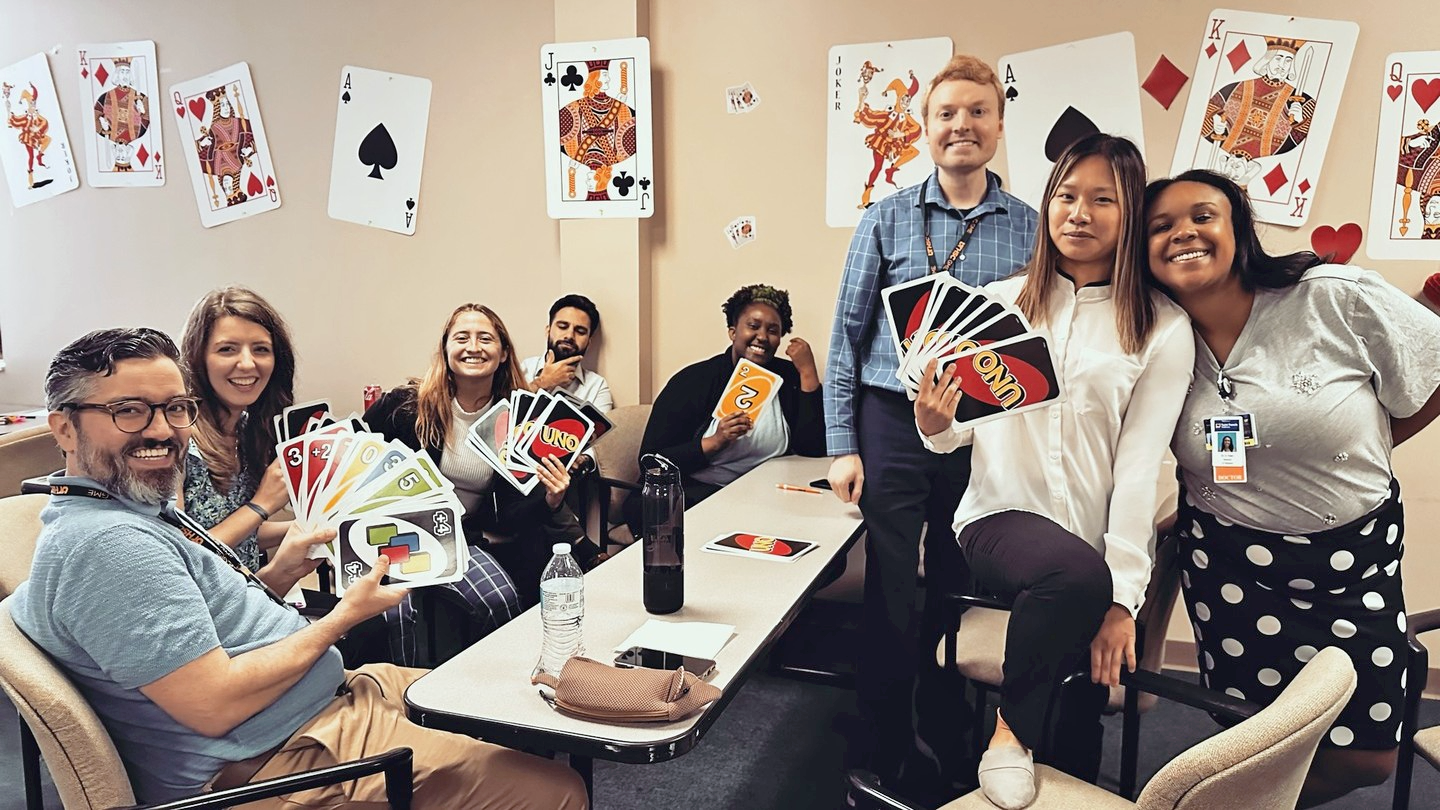 Our program is unique as it is university-administered and based at a large community hospital in an unopposed setting. Residents see a wide variety of pathology and comorbid conditions while working with their core faculty and other specialists. There are lots of opportunities for development of procedural skills and residents are encouraged to use electives to tailor their residency experience towards meeting the needs of their future practice goals. The residency program has had a 100 % Board pass rate for the past 8 consecutive years. Residents train in a supportive learning environment with faculty that are dedicated to teaching and mentoring. Our weekly didactic conferences focus on the breadth of high yield Family Medicine and specialty board review topics as well as procedural workshops, patient safety/QI conferences and journal club. The program is committed to resident wellness and supports a wide set of resident- driven activities that enable resident bonding and fostering a supportive, inclusive resident community.
Many of our graduates prefer to stay in Tennessee or the surrounding region after residency. They choose to go on and complete fellowships in Women's Health, Sports Medicine, Hospice & Palliative Medicine or Addiction Medicine. Other residents go into ambulatory group practice or private practice. Several others have chosen successful careers in academic medicine. Our graduates are ER physicians, hospitalists, Sports Medicine specialists, Addiction Medicine specialists, Family Medicine with Obstetrics including C-sections.