Graduate Record Exam (GRE) UT Code 0201
The GRE is required for all applicants.
The Program believes that a minimum combined score of 300 is competitive.
No score older than 5 years will be accepted.
If the GRE has been re-taken the Program will accept the highest score.
Bachelor's Degree Required
This is a graduate, master's degree program. All applicants must hold a Bachelor's Degree from a regionally accredited institution of higher learning. All applicants must have graduated by August 31 of the year prior to the program's matriculation.
GPA – 3.0 (cumulative, 3.0 Science GPA)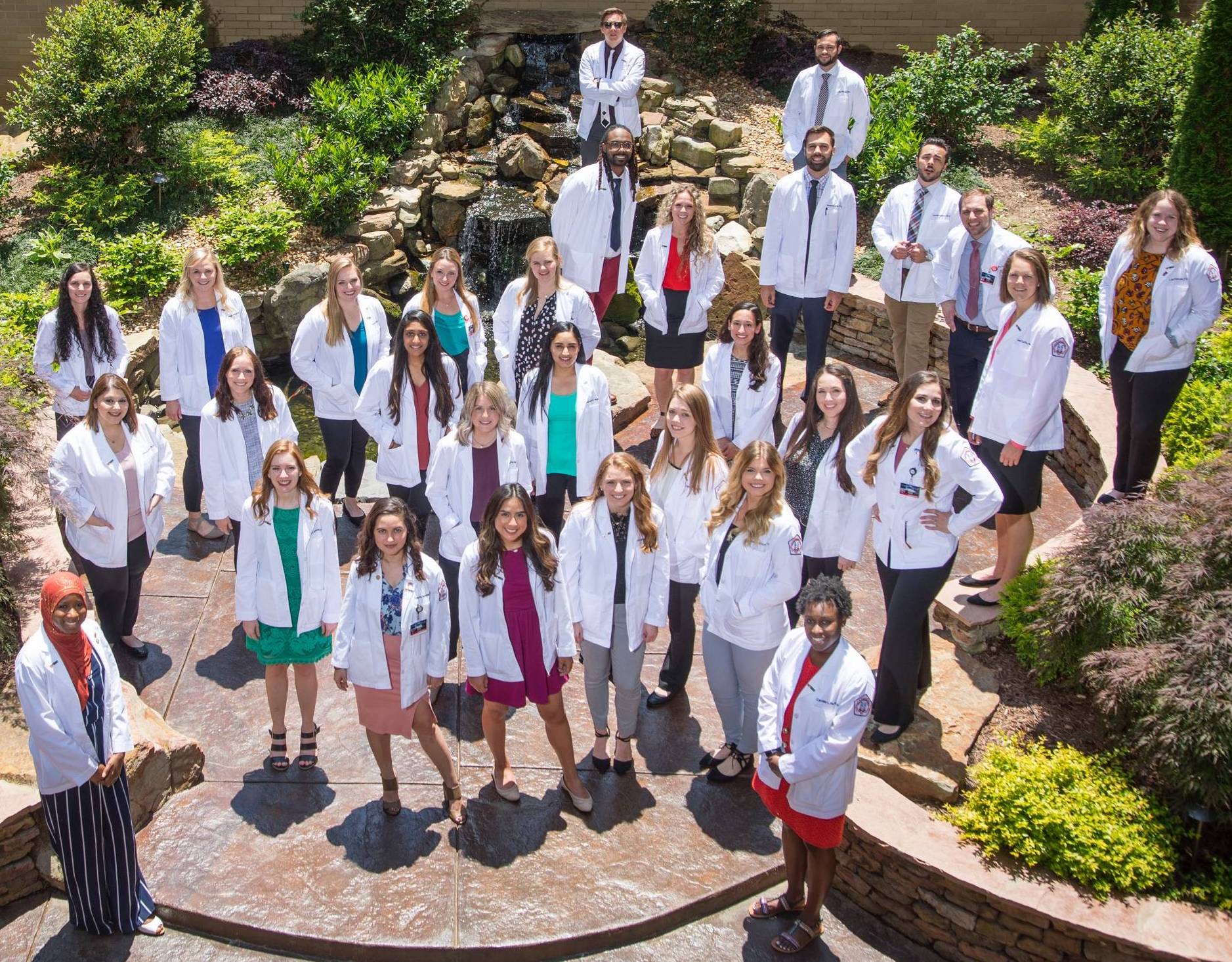 Basic Science Requirements
Required Course
Semester Hours
Information
Anatomy and Physiology /Lab is required
8

May be comparative anatomy or human anatomy
May be one course of anatomy and one course of physiology
Online anatomy and physiology lab courses will NOT meet this prerequisite.

Biology Sciences/Lab is required
8

Any biology with lab accepted
May be general biology*(plant biology excluded)

Microbiology
3
Chemistry
8

Any chemistry with lab for science majors

The Admission Committee does recommend though DOES NOT require an applicant take Organic Chemistry or Biochemistry
Medical Terminology
1

Must be an accredited traditional or online course
Certificate of completion is not acceptable
Must receive college credit hour(s) upon completion of the course

General Psychology/Sociology/Anthropology
3
 
Math
3

College Algebra, Calculus, or Statistics (prefer bio-statistics)
*Recommended Courses: Cell Biology, Molecular Biology, Genetics
All pre-requisite courses must have been completed with a "C" or better. If a course has been repeated, the grades will be averaged for the final grade.
Prerequisites older than 5 years may be accepted; however, the admissions committee reserves the right to request the applicant take additional courses to ensure they are appropriately prepared for the classroom setting.
Direct Patient Care Experience Requirements
500 hours of prior health care experience or shadowing is required. All clinical /shadow hours (500 minimum) must be completed prior to application submission. The Program considers it vital that prospective students enhance their knowledge of medicine through direct, patient-oriented clinical experience in a variety of settings. Such experience, which is frequently gained through volunteer work, should enable the student to acquire a greater understanding of the realities of medicine and provide an opportunity for service. The admissions committee recognizes direct patient care experience to include: directly taking vitals, taking or recording patient histories, assisting in surgeries and procedures, drawing labs, giving injections, etc.
Advanced Standing Policy
We do not award advanced standing, or transfer credit, or credit for experiential learning.
Additional Information/Health Requirements
Upon acceptance: Additional applicant/admission criteria are guided by the UTHSC system and include: supplemental application and fee, immunizations, criminal background check, health screen, technical standards and AHA BLS certification. For more information see this University-Level Requirements page.
International Student Requirements
The following requirements must be met in addition to other prerequisite criteria:
Transcripts to be audited by WES or other equivalent organization to show equivalent of a BS degree
All pre-requisite courses must be taken in the United States at a regionally accredited institution of higher learning
If English is a second language, minimum TOEFL IBT (Internet based testing) scores of at least 87 with the minimum section requirements of: Reading: 21, Speaking: 26, Listening: 20, and Writing: 20
Advanced standing credit is not awarded
Must be a US citizen or permanent resident