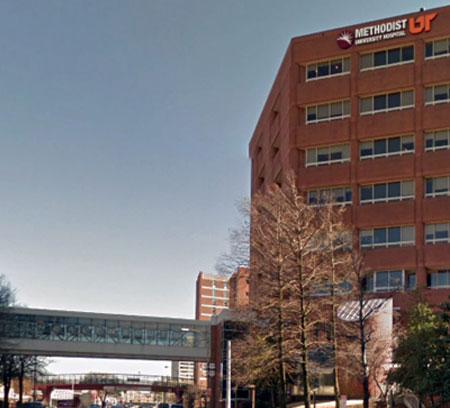 Methodist University Hospital
1265 Union Avenue
Memphis, TN 38104
901.516.7000

Methodist University Hospital (MUH) is a 617-bed facility and the principal adult private teaching hospital for UTHSC. Methodist University Hospital provides real-world experiences of managing medical problems in an efficient and effective institution. MUH is home to a large solid organ transplant program, specializing in liver, kidney and pancreas transplantations.
MUH and UTHSC bring together research, medicine, and innovation. This partnership supports multidisciplinary collaboration among doctors and clinical team members, leading to more advanced medical care for patients.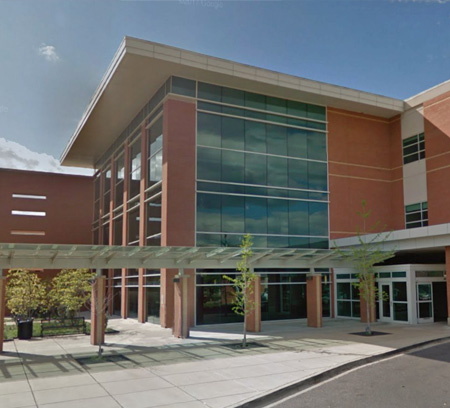 Methodist Le Bonheur Germantown Hospital
7691 Poplar Avenue
Germantown, TN 38138
901.516.6000
Methodist Germantown Hospital is a 319-bed, full service hospital. It also features a Women's and Children's Pavilion.  Services offered include 24-hour emergency room, diabetes and endocrinology, gynecology, oncology, orthopedics, primary stroke services, pulmonary, surgical services, and Transcatheter Aortic Valve Replacement (TAVR).  

Methodist Germantown Hospital is an accredited chest pain center and has been recognized by U.S. News and World Report as one of the Best Regional Hospitals.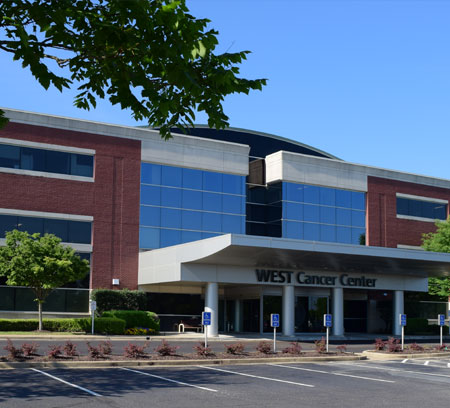 West Cancer Center
7945 Wolf River Blvd
Germantown, TN 38138
901.683.0055
Founded in 1979 by Dr. Bill West, today the West Cancer Center is one of the nation's premier oncology, hematology, and radiology centers. It has pioneering partnerships with both Methodist Healthcare and the University of Tennessee Health Science Center.  The West Cancer Center has 12 locations in the Mid-South with 156 oncology physicians, researchers and academicians.  These locations saw 37,000 patients in 2017.

The West Cancer Center motto: "Fight On!", speaks to their dedication to treating the whole person, not just the disease by providing the best care available to patients. 
The Gynecologic Oncology Department treats approximately 2,200 patients annually. We offer a comprehensive line of gynecologic oncology services, including minimally invasive and robotic-assisted surgery. West Cancer Center was the site of the first robotic-assisted hysterectomy and lymphadenectomy in the Mid-South. The procedure was performed by Todd Tillmanns, MD, Gynecologic Oncology Program Director. Multidisciplinary, specialty care is practiced where site specific faculty provides most care for their disease subtype.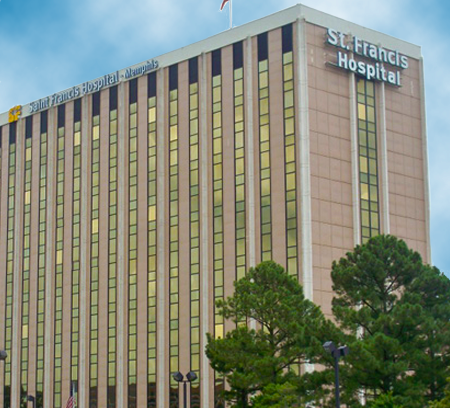 Saint Francis Hospital - Memphis
5959 Park Avenue
Memphis, TN 38119
901.765.1000

Saint Francis has been servicing the Memphis area since 1974 and was the first full-service hospital in the East Memphis area. In addition to the hospital, the campus consists of two medical office buildings and the UT/Saint Francis Family Practice Residency Building, covering forty-two acres. The mission of Saint Francis is "heal, support and comfort all whom we serve in the tradition of Catholic health care."
The hospital offers a variety of tertiary and acute care, outpatient services, wellness programs, and specialty areas such as cancer care, inpatient rehab, family birthing center, senior care, stroke emergency center, behavioral health services bariatric services, a women's center, and sports medicine and rehab center.