Welcome to the UTHSC Health Hub at Uptown, located just north of Downtown Memphis and east of Harbor Town. We are here to help you navigate your journey to better health. The UTHSC Health Hub in Uptown is now open. Visit us at 534 North Second Street or call us at 901.448.1956. Walk-ins are welcome! 
Learn More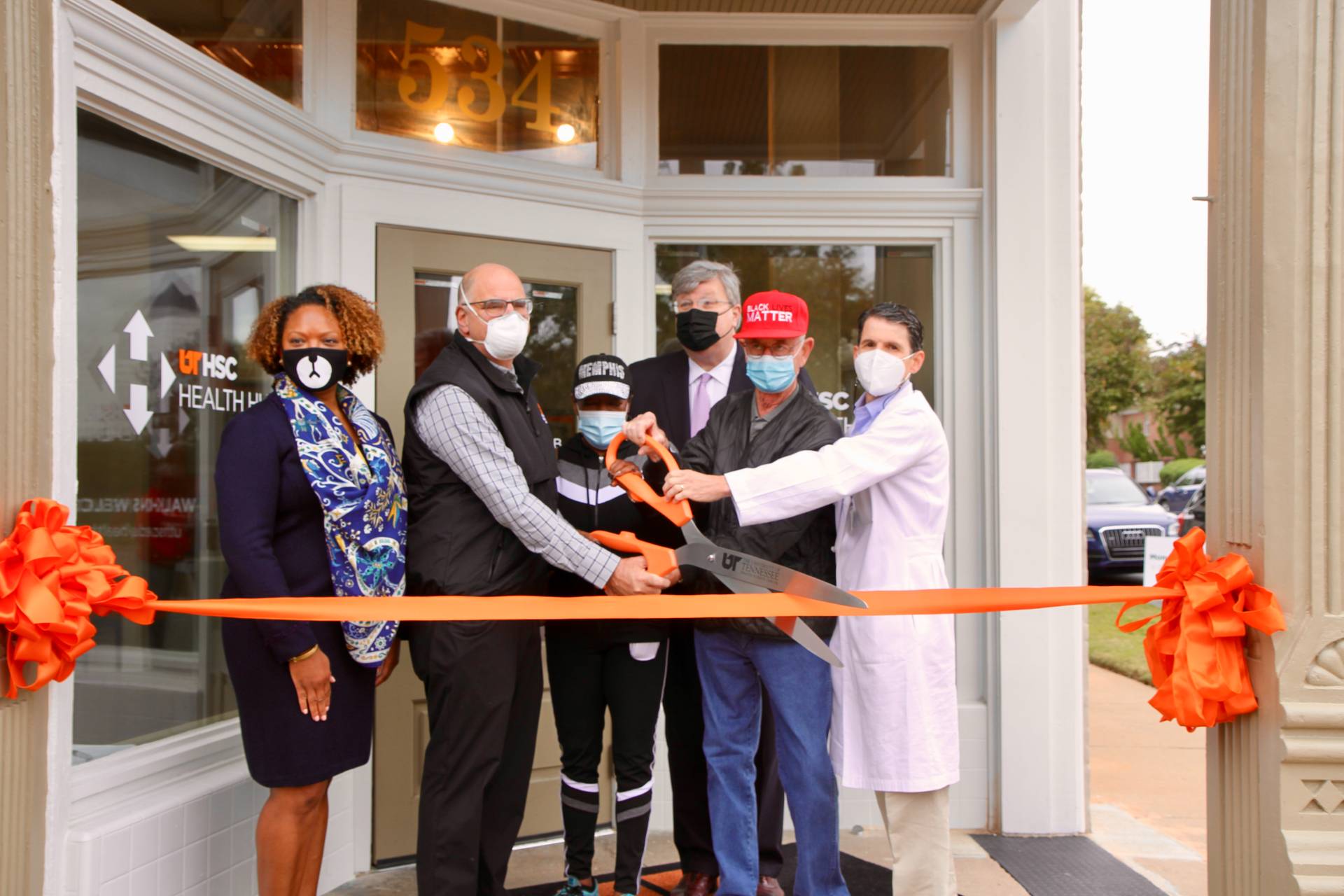 The Memphis Uptown neighborhood was chosen by the UTHSC College of Medicine as the site for the first UTHSC Health Hub, since many residents can benefit from healthier habits and better access to primary care. Rates of obesity, hypertension, and diabetes are higher in the Uptown Zip Codes than in Shelby County as a whole, according to data from the Tennessee Population Health Consortium and Centers for Disease Control and Prevention. 
We're here to change that.
The UTHSC Health Hub offers health coaches to provide a system of support in weight loss, blood pressure control, healthy eating strategies, physical activity, medication adherence and improvement in quality of life. An additional goal is to provide satisfaction and trust in health care. The UTHSC Health Hub Initiative is intended to provide a holistic approach to improve health for neighborhood residents. We provide a comprehensive health coaching and patient navigation program to address the social determinants of health; encourage healthy eating, exercise, medication adherence, and smoking cessation; and facilitate access to essential primary and mental health care. Our initiative will also address the behavioral causes of obesity, hypertension, and diabetes that result in poor health outcomes in general, as well as higher risk complications from COVID-19.