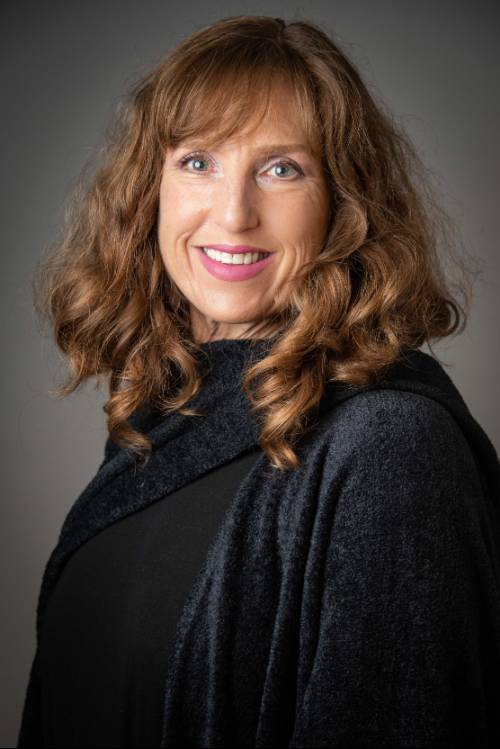 Orli Weisser-Pike, OTD, OTR/L, CLVT, SCLV, CAPS
Tell us about yourself and what piqued your interest in your chosen field of research? 
I am an occupational therapist with an interest in vision and its impact on human occupation. Early in my career I focused on occupational therapy for adults and seniors with low vision, and started the first occupational therapy low vision rehabilitation clinic here in Memphis. I was fortunate to be recruited to the Hamilton Eye Institute, and through various twists and turns and a dose of good fortune ended up teaching full-time in the occupational therapy program in our college. In the past five years I have turned my attention to learning more about cortical or cerebral visual impairment (CVI) in children, which has more to do with the way the brain processes visual information. So in general, I have research questions related to the intersection of human occupation, the practice of occupational therapy, and vision.
What recent research project have you been working on that you'd like to share with us? 
A few years ago, Dr. Lauren Ditta from the Hamilton Eye Institute invited me on a scouting trip to Kansas to learn about CVI from one of the leading ophthalmologists in the nation. Dr. Ditta was developing a keen interest in CVI and so was I. We both felt strongly that we needed to do more for these children. Our mutual interest in this field led to increased collaboration. She started referring more children from her clinic at LeBonheur to me for occupational therapy evaluations. I needed to know which occupational therapy assessments could be used in evaluating children with CVI and there was little information from within my own profession. This led me to doing a systematic review of assessments of CVI that are within the scope of practice of OT. I am still in the process of the review process. My goal is to submit a manuscript by the end of the year.
Tell us about your role in this study/project?  
I am the primary author and investigator on this systematic review, since it was my question to begin with. I started the project with our previous health librarian, Leah Cordova, who has since left our institution. She helped me conduct the search. Thankfully, early on I was able to convince my mentor and now-retired colleague, Dr. Anita Mitchell, to help me with this study. She has been my anchor throughout the process. So even though I am the primary author, I couldn't get through it without her knowledge and guidance. Earlier this year, I was able to present our initial findings at the World Federation of Occupational Therapy Congress, in Paris, France. This event takes place once every four years, so it was an honor to have our work selected for presentation at this prestigious event.
What do you want the public to know about your research? Why is your topic important?
CVI is thought to be the leading cause of visual impairment in children in the USA. CVI is perplexing, because it is not something that is visible to the onlooker. Many children can see but cannot organize, categorize, synthesize, and memorize what they are seeing. There are various degrees of severity of CVI. Sometimes, the difficulties that children have can look like negative behaviors. For example, children with CVI have difficulty looking at human faces and making eye contact. Most parents, educators, and even therapists may insist on the child making eye contact. They may interpret the lack of eye contact as disengagement, disinterest or lack of attention.  Parents may think that the child does not love them or does not want to listen to them. What they don't realize is that the child cannot synthesize and interpret what they are seeing—for example, the meaning of the facial expressions, the movements of the mouth synchronized with what they are hearing, and the meaning of the words and possibly the hidden meanings being conveyed. I always recommend to parents that they allow their child to look away while they are talking. Ask the child to look at them during the pauses or silences. It's also very important that parents talk to their children. Just because the child can see, does not mean that they understand what they are seeing. Descriptive, narrative language is essential to children who have any kind of visual impairment. It helps give them a way to think about and process their visual experiences.
What are the most interesting or surprising findings from your work so far? 
What is surprising to me is the lack of information about CVI within my profession. I'm also surprised at the lack of reliable and valid assessment tools for this population. Many of the instruments were developed in Europe and translated from one language to another without a validation study of the translated tool. I am learning a lot from Dr. Anita Mitchell about appraising studies and conducting a systematic review. It's a lot of work.
What is your favorite part of your job? 
I love all aspects of my job. It keeps me on my toes. I enjoy my interactions with the students and I am energized by their youthful ways. I am humbled by my clinical work—I am one of a handful of occupational therapists who are trying to promote and expand this area of practice. Because of my limited clinical time—only two clinic days per month—parents often wait a long time before they get to see me, and they come from other states too. That is very humbling, and gives me the drive to excel at what I do. The most challenging part of my clinical practice is that I don't get to see patients on a continuing basis. It's not an ideal process but it's better than nothing.
What do you like to do outside of your job? Do you have any personal hobbies or interests?
I enjoy running and I try to run all of the half marathons in and around Memphis. On mornings that I don't run, I enjoy other forms of exercise. I also enjoy arts and crafts. A few years ago  I did a lot of sewing and beadwork.