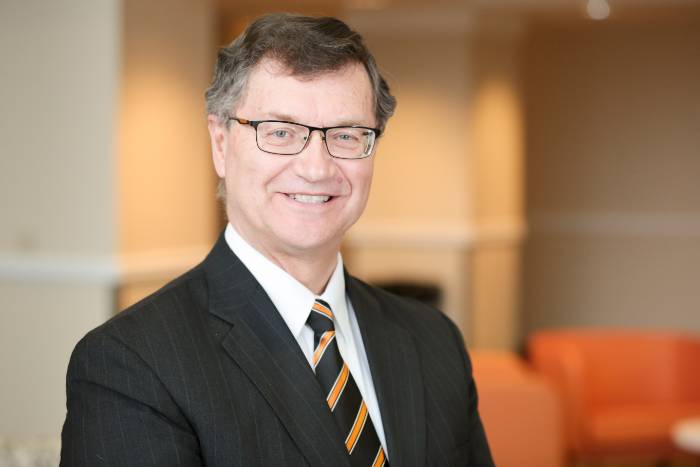 I am very pleased to welcome you to the College of Health Professions at the University of Tennessee Health Science Center. Our school is composed of the departments of Audiology and Speech Pathology, Diagnostic and Health Sciences, Occupational Therapy, and Physical Therapy. . Our campuses are located in Knoxville and Memphis. We are thrilled that we will soon be embarking on an unprecedented growth phase and and we will be seeking to add new programs which include an undergraduate (BS) degree in Health Sciences with tracks for medicine, dentistry, pharmacy, physical therapy, occupational therapy, audiology and speech pathology, clinical laboratory sciences, kinesiology and many others. We will also be developing a PhD in Rehabilitation and Prevention Sciences. We are truly excited about our future to be moving forward to assure the quality of our educational, clinical and research programs. We welcome you to join us in an academic environment that values inquiry, innovation, excellence, diversity and compassion.
There are challenges in the shifting tide of today's health care environment, however, you can be certain that your training at the UTHSC College of Health Professions will prepare you to be part of the constant need for delivery of health care across the spectrum of ages and conditions, even in the variable landscape of health care. The training that you receive at the UTHSC College of Health Professions will be with world class faculty who see you as a person not a number. You will be exposed to innovative technology and teaching methods, opportunities to participate in health care at world renowned clinical and research institutions within our metropolis area and these will provide you with opportunities to stretch your own professional boundaries. The training with our faculty will enable you to lead your clinic or health care discipline in providing state-of-the-art clinical care and outreach or be superbly prepared for other advanced degrees in life sciences and health care.
The UTHSC College of Health Professions is the right place at the right time and we want to join with you to make your training experience, exciting and fulfilling. The need for robust health and rehabilitation science research, teaching and clinical service for the community, state, and nation has never been greater, and UTHSC College of Health Professions is poised to be a national leader in all fronts. 
We hope you will browse through our website and learn more about your professional interests and all that the College of Health Professions has to offer you as a student (we think you will be surprised). From active learning classrooms to clinical and basic science research labs, to international and community based clinical service learning opportunities, to advocating for our clients and professions, your experience and training at the UTHSC College of Health Professions will allow you to create and carve your own professional goals in an environment of intellectual curiosity, discovery, compassion and collaboration.
Please don't hesitate to contact us with any questions that you might have. I look forward to seeing you soon on campus and as part of our growing student body!
Stephen E. Alway, PhD, FACSM
Dean, College of Health Professions