James A. Carson, PhD, FACSM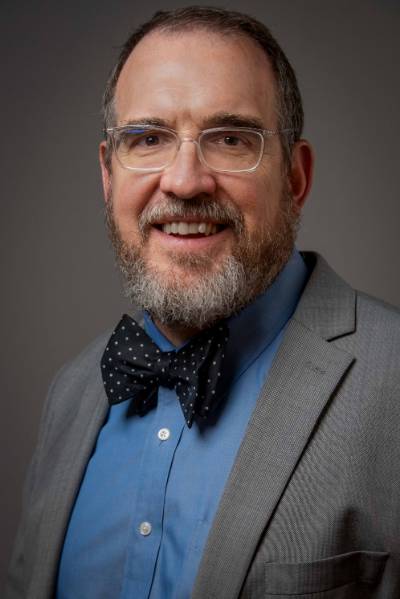 James A. Carson, PhD, FACSM
Senior Associate Dean for Research & Graduate Studies, College of Health Professions
Professor, Department of Physical Therapy
jcarso16@uthsc.edu


James A. Carson, Ph.D. serves as the Senior Associate Dean for Research and Graduate Studies in the College of Health Professions at the University of Tennessee Health Science Center in Memphis (UTHSC). He is also a Professor in the Department of Physical Therapy.  Prior to moving to UTHSC in August 2018, he served on the faculty at the University of South Carolina (USC) in the Department of Exercise Science within the Arnold School of Public Health for 19 years, where he held the rank of Professor, was Department Chair, and Associate Director of the Center for Colon Cancer Research at USC. Dr. Carson also previously served as Director of the Division of Applied Physiology and Director of Graduate Studies for his department.
 
Dr. Carson received his B.S. and Ph.D. degrees from The Ohio State University.  He then conducted National Institutes of Health (NIH)--funded post-doctoral research in physiology at the University of Texas Health Science Center-Houston and in cell biology at Baylor College of Medicine in Houston, Texas. Following his post-doctoral work, Dr. Carson was appointed to the faculty at the University of South Carolina and established a program of muscle biology research. His "Integrative Muscle Biology Laboratory" has a longstanding focus examining biological mechanisms that regulate skeletal muscle mass and metabolism. These outcomes have critical roles in key health outcomes that include frailty with aging and quality of life and survival of cancer patients. He has authored more than 100 peer-reviewed publications in highly-regarded international journals, including the Journal of Applied Physiology, American Journal of Physiology, Journal of Biological Chemistry, and FASEB Journal.  Dr. Carson's publications have accumulated more than 5,000 citations, and 16 articles have been cited more than 100 times. He has received several million dollars in external research funding, with the majority coming from the NIH as the principal investigator. He currently leads a National Cancer Institute funded project that is investigating inflammation-induced cachexia with colon cancer.  For his research efforts Dr. Carson received the Arnold School of Public Health Faculty Research Award for excellence in Health Research in 2009, and the campus-wide USC Educational Foundation Award for Research in the Health Sciences in 2017.
 
Dr. Carson has been active in professional service. He is the past elected Exercise Physiology Councilor to the Environment and Exercise Section of the American Physiological Society, and a past member of the Board of Trustees for the Southeastern Chapter of the American College of Sports Medicine.  He is also a fellow of the American College of Sports Medicine.  He received the "STAR" Award for excellence in peer review from the American Physiological Society, and currently serves as an Associate Editor for 2 journals. He has been active as a grant reviewer for the NIH, NSF, NASA, VA and AHA.
 
Student mentorship in research has been a cornerstone of Dr. Carson's career and a focus of his laboratory, and has included students at every level, from high school through PhD. He mentored more than 35 high school students in research at USC and graduated 13 PhD students. Many of his doctoral graduates have gone on to post-doctoral fellowships at prestigious institutions, including Harvard's Dana-Farber Cancer Institute and St. Jude Children's Research Hospital.
My "Integrative Muscle Biology Laboratory" employs molecular biology techniques with in vivo and in vitro models to examine the regulation of skeletal muscle anabolic and metabolic plasticity. A major focus of my research seeks to improve our understanding of the cellular signaling that integrates muscle mechanical signaling with alterations in systemic inflammation and sex hormone signaling. To this end, I have employed in vivo paradigms of hindlimb disuse, treadmill exercise, muscle stretch, compensatory overload, stimulated concentric contractions, and stimulated eccentric contractions. I have investigated muscle responses to the previously mentioned treatments with physiological systemic disruptions related to aging, ovariectomy, orchiectomy, cancer, and high fat, diet-induced obesity. These in vivo paradigms have been complemented with in vitro examination of cultured myotube responses to stretch, hormone administration, and inflammatory stimuli. My lab also has years of experience quantifying mouse muscle molecular signaling, phenotype, and morphology after either exercise or disease treatments. We have been funded by the NIH/NCI to mechanistically examine the regulation of muscle anabolic signaling during cancer cachexia.  We are currently examining if IL-6 directly or indirectly represses protein synthesis and creates anabolic resistance in cachectic muscle. My research encompasses over 100-refereed publications in journals, such as J Biol Chem, American Physiological Society Journals, Skeletal Muscle, and FASEB Journal. 
Research Areas
Mechanical regulation of skeletal muscle transcription and growth.
Sex hormone regulation of skeletal muscle wasting, hypertrophy and regeneration.
The role of Interleukin-6 (IL-6) and associated downstream signaling role in muscle mass regulation.
Whole body exercise and muscle contraction effects on systemic inflammation and muscle catabolic signaling induced by cancer or chemotherapy.