Trauma Fellowship Experience
Inpatient Care

While the trauma service residents complete all rounding and electronic medical record notes, the orthopaedic trauma fellow is expected to evaluate all patients for whom they will provide surgery. This includes physical exam, assessment of radiographs and advanced imaging, and formulation of surgical plan. The fellows are given graduated autonomy with complex cases based on their experience level. Fellows follow their surgical patients in the early postoperative period to help guide patient care and rehabilitation.
Emergency Department
The trauma fellow occasionally will accompany residents to the emergency department to evaluate new consults before transfer to the operating room. However, the primary responsibility for emergency call and new admissions/consults remains with the junior orthopaedic resident.
Call
The orthopaedic trauma fellow actively participates in home call 6 days per month, the same as each trauma faculty member. All calls are taken in conjunction with trauma faculty, and none are completely independent. The fellow only comes in to the hospital after hours for true surgical orthopaedic emergencies.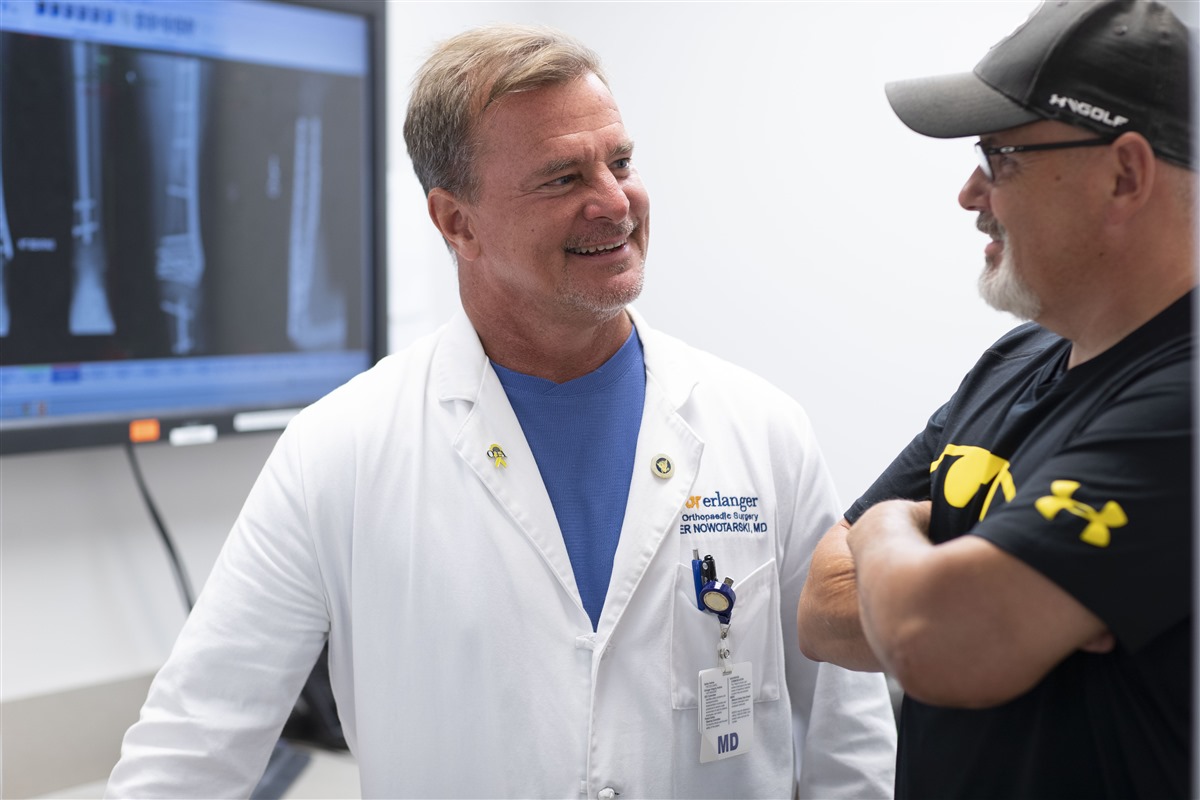 Clinic
The orthopaedic trauma fellow has one day of clinic weekly, where the fellow works alongside faculty to provide surgical follow-up care and performs new patient evaluations. This is critical to the development of wound management skills, post-operative rehabilitation plans, and decision making for future surgeries. Additionally, this is where planning for complex malunion and nonunion surgeries starts.
Teaching
During their year, the fellow has daily interaction with orthopaedic residents, of which there are routinely 3 or 4 on the trauma rotation. The residency program has 3 residency positions per year, with 15 total orthopaedic residents. The fellow works closely with residents in the operating room, providing opportunities to hone teaching skills. Also, the fellow is tasked with providing several Socratic learning method case conferences throughout the year to the residency. This fellowship is designed to prepare the fellow for either an academic or non-academic career.
Didactics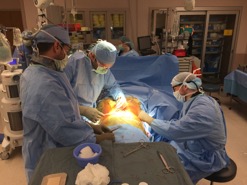 The program provides three monthly orthopaedic trauma conferences, monthly morbidity and mortality conference, along with journal clubs. Fellow level teaching occurs at each conference, and helps prepare the fellow for independent practice. To facilitate patient care coordination with other services and learn how to organize a successful trauma program, the fellows will also participate each month in our Multidisciplinary Trauma Peer Review Committee. During the fellowship year, each fellow has expenses covered for travel and attendance at several major courses (e.g. Orthopaedic Trauma Association's annual meeting, OTA Fellows course, AO Pelvic and Acetabular course). Our faculty members are all AO Teaching Faculty, and actively participate in national academic forums.
Typical Daily Schedule
06:30-06:45 Morning checkout of overnight admissions with on-call resident and faculty
06:45-07:00 Review inpatient census list with all residents and faculty present
07:00-08:00 Didactic hour or time to preop plan and check-in patients in Preop Holding
08:00-17:00 Surgery — 4 days per week (end time varies between 15:00-19:00)
08:00-15:00 Clinic — one day per week
18:00-19:30 Journal club — once monthly