Cardiovascular Disease Fellowship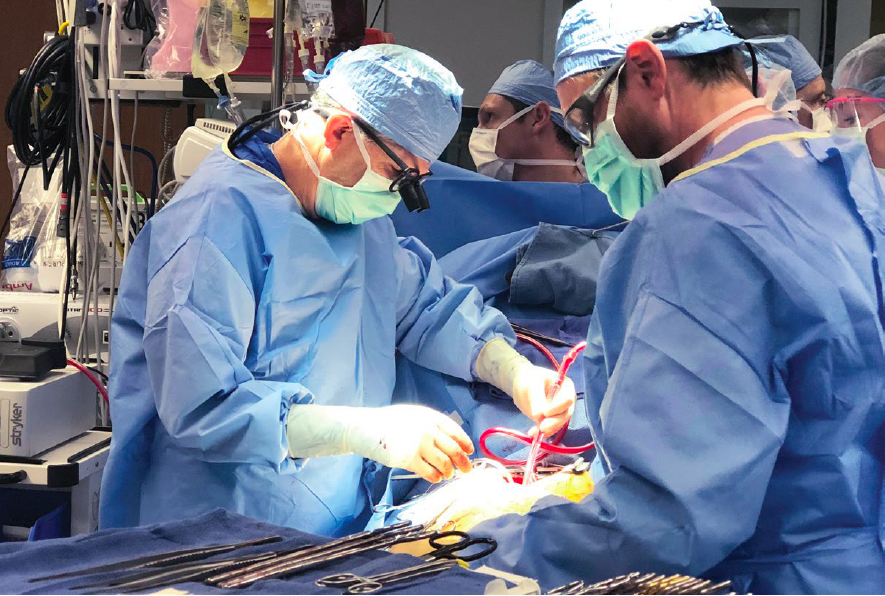 The Cardiovascular Disease Fellowship was approved by the ACGME and began training Fellows on July 1, 2015. The Program Director is Dr. Dharmendra Patel. Our program reached its full initial complement of nine (9) Cardiovascular Fellows as of July 1, 2017. 
Effective July 1, 2018, the ACGME approved an increase in complement to four (4) fellows at each level — a total of 12 fellows. 
Our key Faculty includes several experienced Cardiovascular Disease physicians. 
The three-year program has been accredited to train four Fellows at each of three levels.  Applicants must have completed a three-year accredited Internal Medicine Residency before entering the Cardiovascular Fellowship. Fellows begin the program at the PGY-4 level.
Our Fellowship is designed to meet the requirements approved by the Accreditation Council for Graduate Medical Education (ACGME) and its Internal Medicine Residency Review Committee, as well as subspecialty milestones for educational development for each Fellow during the three years of training. 
In addition, the program curriculum provides education that adheres to the American College of Cardiology Recommendations for Training in Adult Cardiovascular Medicine Core Cardiology Training (COCATS 4). 
For more information, contact: Cardiovascular Fellowship Coordinator, Tammy Elliott, at 423.778.4465 or at tammy.elliott@erlanger.org.
You may also email: Dr. Dharmendra Patel at dharmendra.patel@erlanger.org.