View this message in its original email format.
Dear Colleagues-Friends,
While I hope to not inundate you with unnecessary emails, I feel compelled to reach out as my first week on the job draws to a close. Whether it's been on Zoom, via email, or meeting in person while walking the beautiful campus in Memphis, I cannot tell you how impressed I am by the enthusiasm and commitment to UTHSC that I've experienced with everyone I have met! I am most appreciative of all the warm welcomes and introductions to many new colleagues – and new friends – this past week.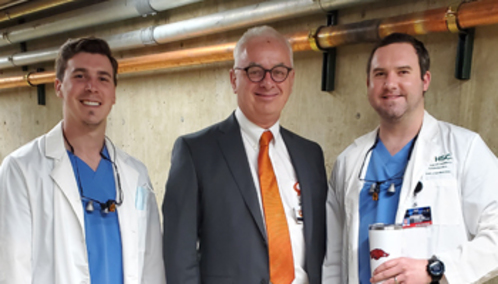 I have also experienced that – mask or no mask – the warmth of Southerners is radiant!
With admiration for all you do and gratitude for your new acquaintance, enjoy this Super Bowl weekend!
Sláinte!