Chancellor's Column: Email Professionalism and Etiquette
"How to write a good email: 1. Write your email. 2. Delete most of it. 3. Send."

– Dan Munz
View this message in its original email format.
Dear Colleagues-Friends,
Please take a few minutes to review this important reminder about Email Professionalism and Etiquette. The document is brief, and a great reminder to us all about the risks we put ourselves in when we are not mindful of the messages we put in writing for others to see. We also have a PowerPoint version sent earlier from our Vice Chancellors and Deans that our supervisors can download to present to their teams.
Internal communications are just as important as external communications, and we must always consider our professionalism, confidentiality of information being shared, and respect toward others.
Thank you for your continuous attention of the principles in the Email Professionalism and Etiquette document, including ongoing awareness that all emails are discoverable. I had a beloved mentor once say to me, "you should never write anything in an email that you wouldn't be comfortable seeing on the front page of the newspaper." Isn't that the truth!

With pride in our communications, enjoy this hot summer weekend!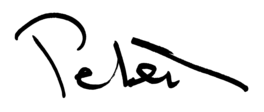 Peter F. Buckley, MD
Chancellor