Michael A. Carter, DNSc, DNP, FAAN, FNP/GNP-BC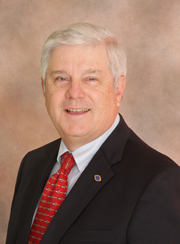 University Distinguished Professor
Department of Advanced Practice and Doctoral Studies
920 Madison
Memphis, TN 38163
901-448-6128
mcarter@uthsc.edu
369 Belmont Acres Circle
Tumbling Shoals, AR 72581

Michael Carter obtained bachelor and master's degrees in nursing from the University of Arkansas for Medical Sciences in Little Rock, Arkansas. He earned the Doctor of Nursing Science degree from Boston University, post-masters Geriatric Nurse Practitioner and Doctor of Nursing Practice from the University of Tennessee. He holds national certifications as both a Family Nurse Practitioner and Geriatric Nurse Practitioner; is a Diplomate in Comprehensive Care; a Fellow in the American Academy of Nursing and a Distinguished Practitioner and Fellow in the National Academies of Practice. He completed a Fellowship in Primary Care
Health Policy the United States Public Health Service. Dr. Carter has held a variety of clinical, administrative and academic positions.
From 1982 until 2000, he served as Dean and Professor at the College of Nursing, University of Tennessee Health Science Center where he is currently a University Distinguished Professor. He is an Adjunct Clinical Professor of Geriatrics at the University of Arkansas for Medical Sciences College of Medicine and an Adjunct Professor of Nursing and Midwifery at Curtin University, Perth, Australia
Dr. Carter teaches Philosophy of Science. He is a member of Sigma Theta Tau, The American Association of Colleges of Nursing, the American & Arkansas Nurses Association, the National Organization of Nurse Practitioner Faculties, The America n Academy of Nurse Practitioners, The American Academy of Nursing, and The National Academies of Practice.