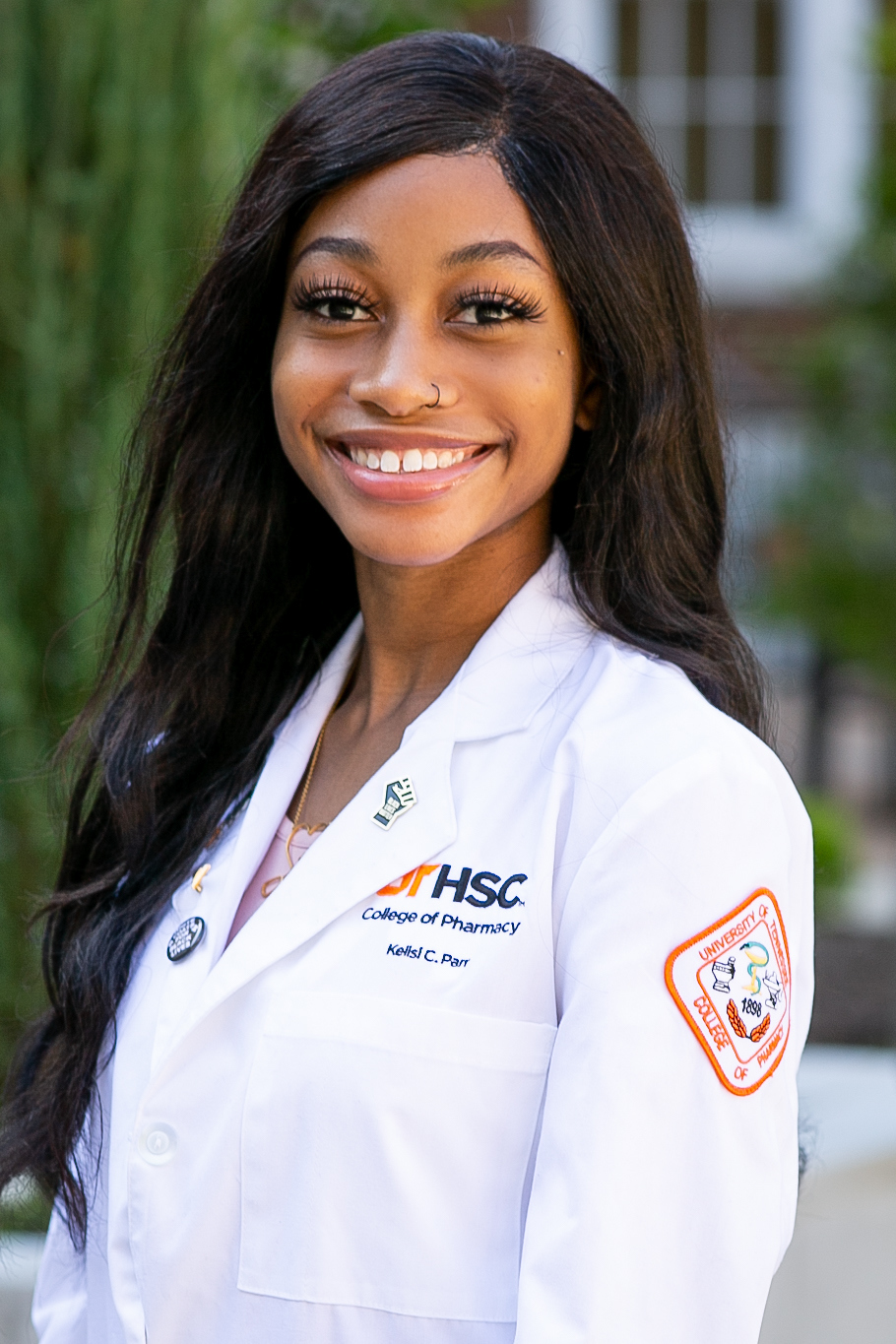 Why did you choose UTHSC College of Pharmacy?
I chose UTHSC Pharmacy because of the abundance of opportunities the College provides its students. The dual degree programs, simulation center, and being in the heart of the medical district were all key factors in my decision, as well as the affordability of UTHSC. I knew that being taught by some of the most prominent pharmacists in the country would benefit me in more ways than I could imagine. I also love the city of Memphis!
What is your favorite memory or experience in pharmacy school?

My favorite experience so far is serving a PSGA President-Elect. It has been rewarding to serve as a contact point for all students as well as helping out with events! 
How has the UTHSC College of Pharmacy helped or prepared you for your career goals?
The UTHSC College of Pharmacy has challenged me to become an expert in the pharmacy world. The curriculum ensures that we will be prepared once we enter the workforce. Also, the many opportunities to get involved have improved my leadership and teamwork skills which are vital when you become a pharmacist.
What do you think prospective students should know about UTHSC Pharmacy?

UTHSC Pharmacy is the best of the best! You should know that attending this nationally-ranked College will prepare you for any- and everything you will encounter once you become a pharmacist. There's something here for EVERYONE! Don't be afraid to step out of your comfort zone and try something new or "nontraditional." You won't regret it!