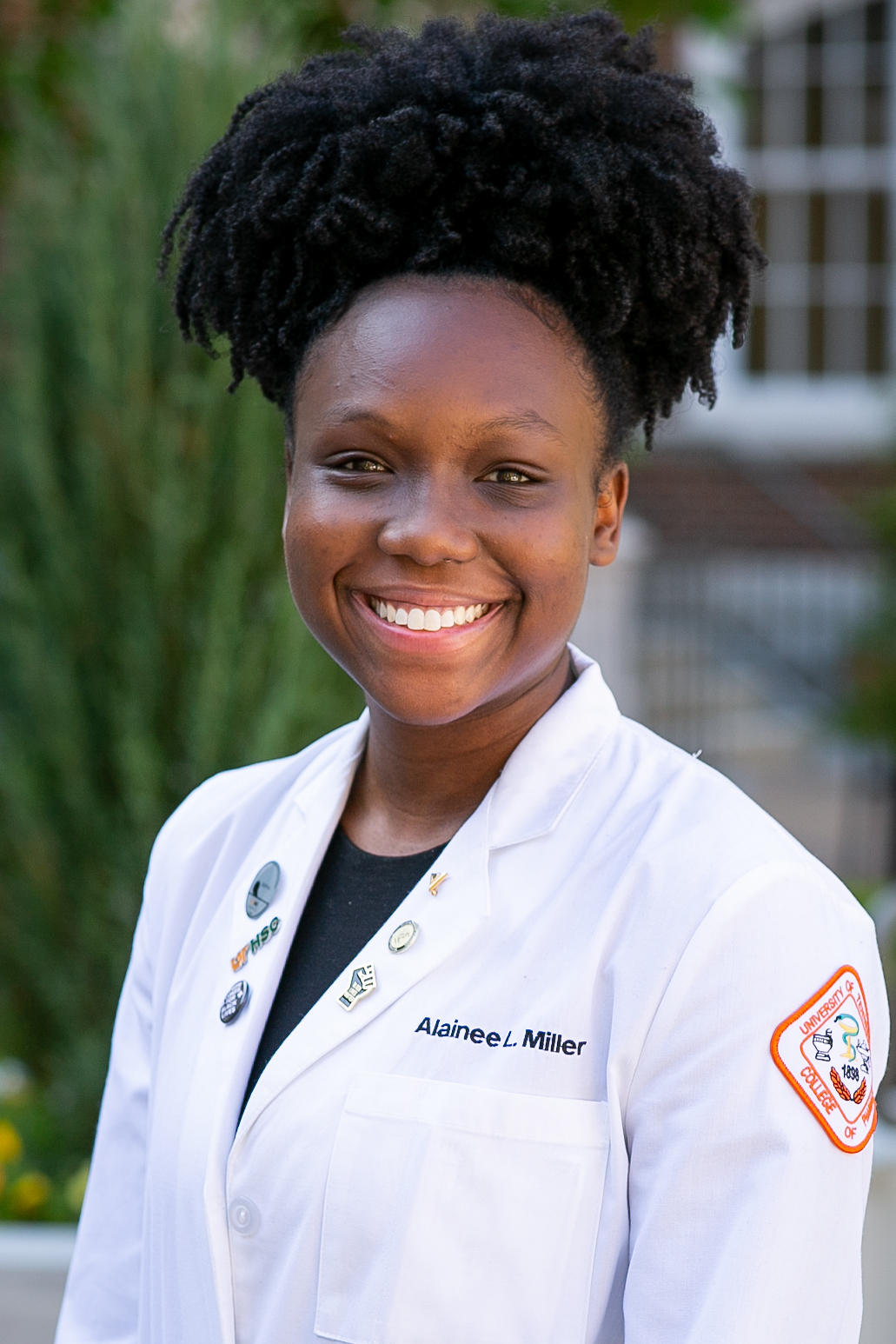 Why did you choose UTHSC College of Pharmacy?
I ultimately chose UTHSC because of the affordability to attend one of the top pharmacy schools in the nation. I could go on all day about the amazing and world-renowned faculty and facilities that UTHSC has to offer. The UTHSC College of Pharmacy is also a part of a health sciences campus occupied by medical, dental, and nursing students. Not to mention that this campus is in the middle of a medical district filled with state-of-the-art hospitals. The opportunities for research, interprofessional collaboration, organizational leadership, and rewarding internships are endless to UTHSC pharmacy students.
What is your favorite memory or experience from pharmacy school?

My favorite memory actually happened before my first day of classes at UTHSC. I attended Pharmacy Weekend the April before I started pharmacy school, and it was the best time! Pharmacy Weekend was such a nice opportunity to connect with classmates way before the first day of class. Also, every current student went out of their way to make the incoming students feel like they belonged at UTHSC. I was able to learn about the student organizations and play trivia with 1st and 2nd year students, making meaningful connections a few months before Orientation week. I danced the night away at Saturday night's formal with my now-best friend! Pharmacy Weekend made me realize even before my first day of coursework that my future classmates were my family and the UTHSC College of Pharmacy was my home.
How has the UTHSC College of Pharmacy helped or prepared you for your career goals?
Coming into my first year of pharmacy school, I was a textbook introvert that wanted nothing more than to join maybe one organization, keep my head down, and get good grades. However, as soon as I stepped onto campus, my mind started to change. I realized that the students, faculty, and preceptors were so amazing that I wanted to connect with as many of them as I could. Fast-forward three years later, and I am involved in seven different college and campus organizations, and I held a leadership position in the Pharmacy Student Government Association. On top of organizational leadership, I have made meaningful connections with UTHSC faculty and students that will last a lifetime. The curriculum, leadership experiences, and my relationships with UTHSC faculty and students I believe have all prepared me well for years to come. I have learned how to research literature,  better manage my time, delegate, and network, all of which will benefit me when pursuing a residency at the end of this year.
What do you think prospective students should know about UTHSC Pharmacy?
Every prospective student should definitely know that UTHSC Pharmacy has amazing faculty. It was intriguing to me how accessible, friendly, and humble the professors are, as they often are a part of writing the guidelines and textbooks that we learn from in the curriculum! Also, student-led organizations here are making a significant impact in their communities. On all three campuses across the state, the College's organizations never cease to serve their cities by hosting vaccine clinics, blood pressure screenings, and health awareness events. These efforts do not go unnoticed, as both of our service organizations have won National Chapter of the Year awards during my time here! It is amazing how the students here are able to balance a rigorous curriculum and still be so passionate about the bettering of their community. The option of three main campuses is also awesome. Even if you bond with someone in your first year that is completing their degree on another campus in the following years, the College makes it easy to visit these campuses. As a Memphis student, I was able to travel to see some of my Nashville and Knoxville friends and attend classes there for a couple of days. Now as a P3 student, I am able to have one-month-long rotations in Nashville and Knoxville and spend even more time in these cities!