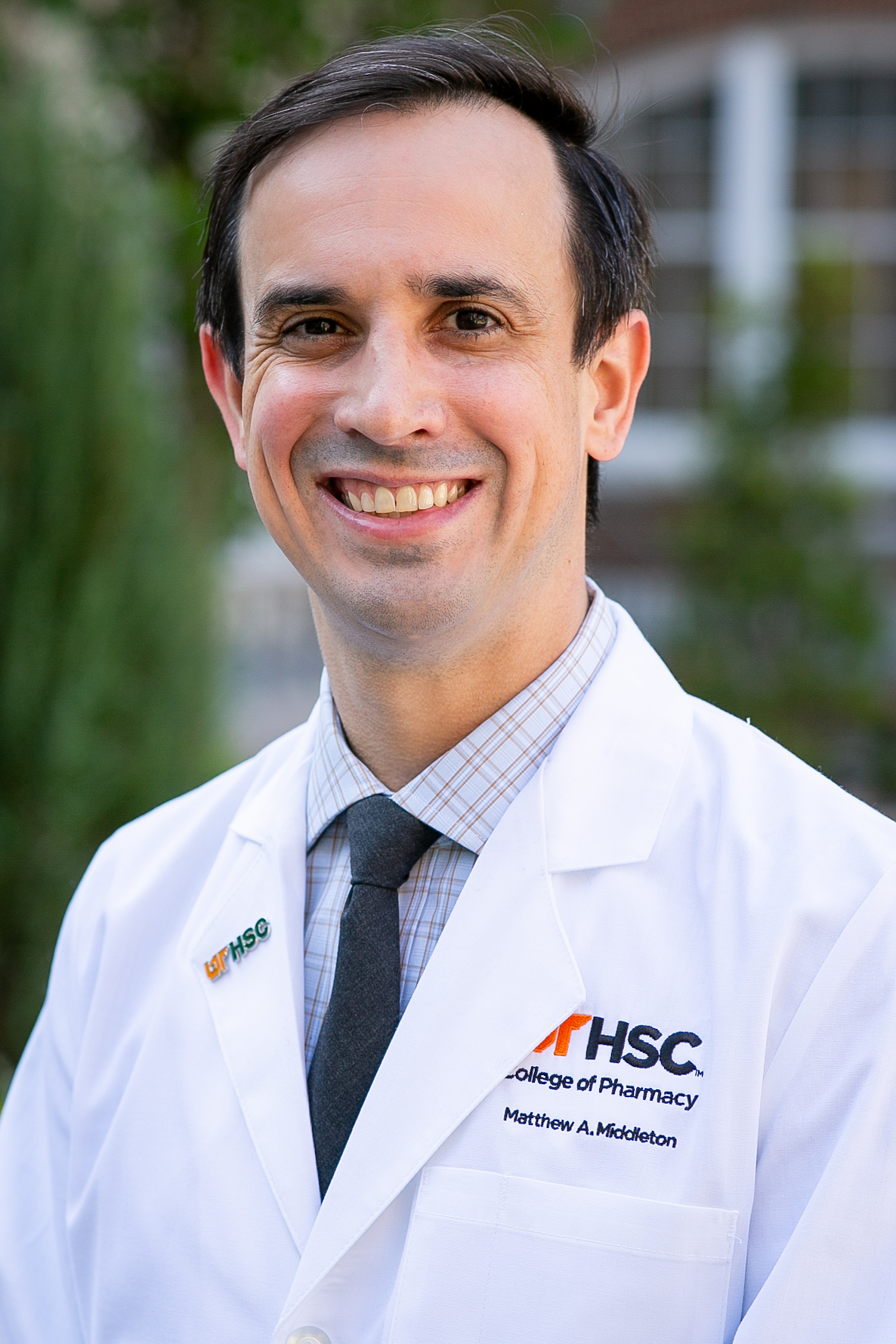 Why did you choose UTHSC College of Pharmacy?
 I applied to UTHSC because of its reputation as a top-ranked pharmacy program with a high success rate in matching students with residency programs. I chose to attend UTHSC because I felt "at home" during my interview and knew this was the place I wanted to spend my next four years. I knew it was the right choice then and feel even stronger about it now in my second year.
What is your favorite memory or experience from pharmacy school?

It's hard to choose just one. The APhA-ASP Bowling Tournament last fall is a memory I'll take forward. It annual serves as a fundraiser for the Melinda Rhae Garrett Scholarship that gets awarded to a P1 APhA-ASP Member-at-large. I'm incredibly grateful to have had the opportunity to honor Melinda by helping host this successful event.
How has the UTHSC College of Pharmacy helped or prepared you for your career goals?
Having faculty that not only practice in diverse pharmacy practice settings but are also always accessible and willing to offer guidance is remarkable. Our faculty have connections in every area of pharmacy imaginable -- it just takes making an effort to explore the possibilities that are out there.
What advice do you have for prospective students?
Everyone at UTHSC, from the faculty and staff to upperclassmen, want to see you succeed. From your first day, you will feel welcomed into a program that strives for you to achieve your career goals. If you are unsure of what those goals are right now -- don't worry, that is normal. Through both learning in the classroom and volunteer experiences in the community, a career you're passionate about pursuing will become apparent.