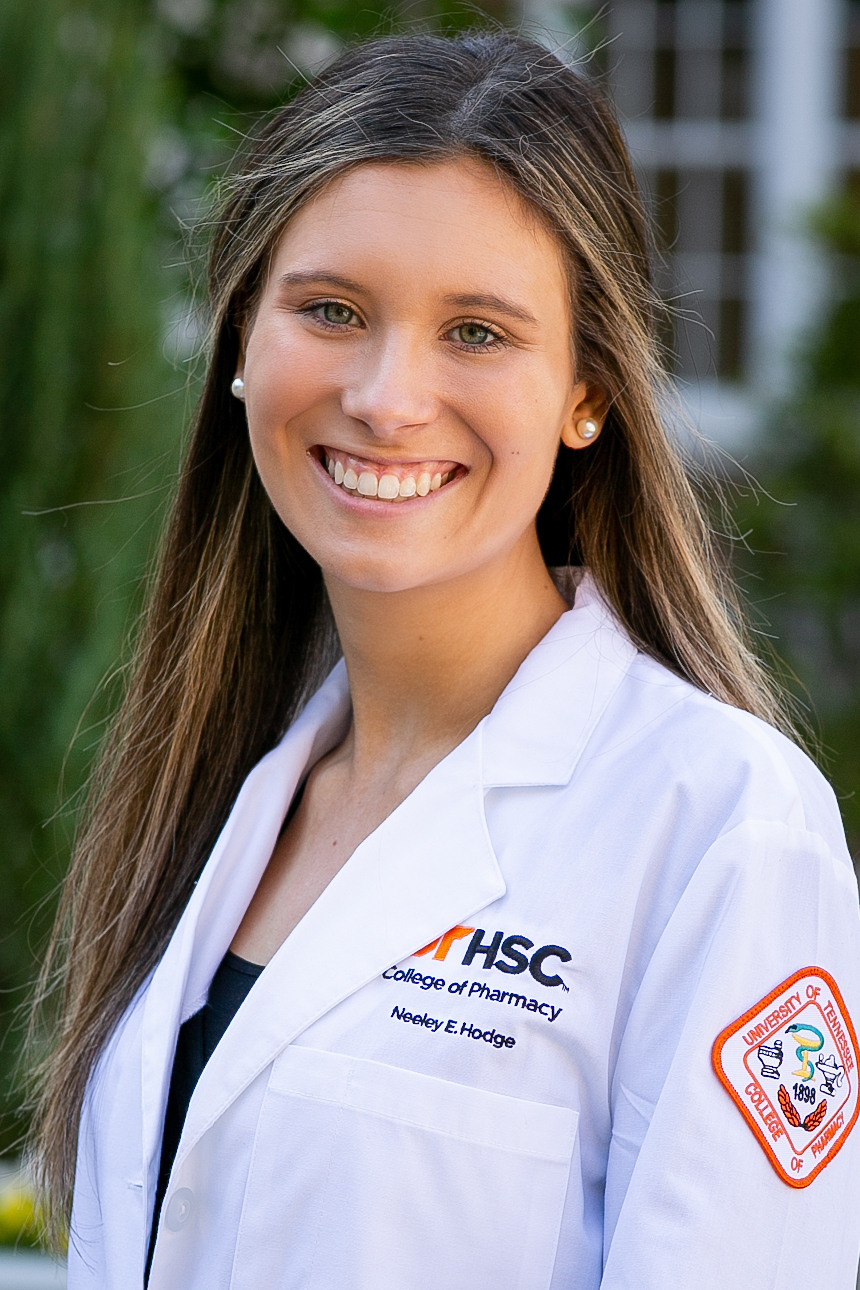 Why did you choose UTHSC College of Pharmacy?
I chose UTHSC because every person I spoke to made me feel welcomed. I visited the Memphis campus my senior year of high school and knew from that moment forward that this was where I wanted to attend. I love the unique experiences the College has to offer such as hybrid campuses and beginning rotations during the P3 year.
What is your favorite memory or experience from pharmacy school?

My favorite memory so far would be going to a Nashville Predators game with members of Kappa Psi. Many students from other campuses came to Nashville for the weekend, and we all had so much fun.
How has the UTHSC College of Pharmacy helped or prepared you for your career goals?
UTHSC has prepared me for my career not only through class, but through connections with practicing pharmacists. Our lectures are taught by different professors who specialize in a particular topic. There are many opportunities during class as well as outside of class to speak with recent graduates and other members of the pharmacy community to learn about their pathway. Applied therapeutics and service events have also helped prepare me for my future career by being in a position where you put the information learned into practice.
What advice do you have for prospective students?
The best advice I would give to prospective students is that pharmacy school in general can be intimidating and time consuming compared to undergrad, but you get out it what you put in. It is important to find the right balance of studying and making time for yourself. There are many ways you can be involved which is a great way for you to make connections for the future. The faculty and staff care about your opinions and are truly here to help you. Everyone at UTHSC wants you to succeed not only during school, but in the future as well.