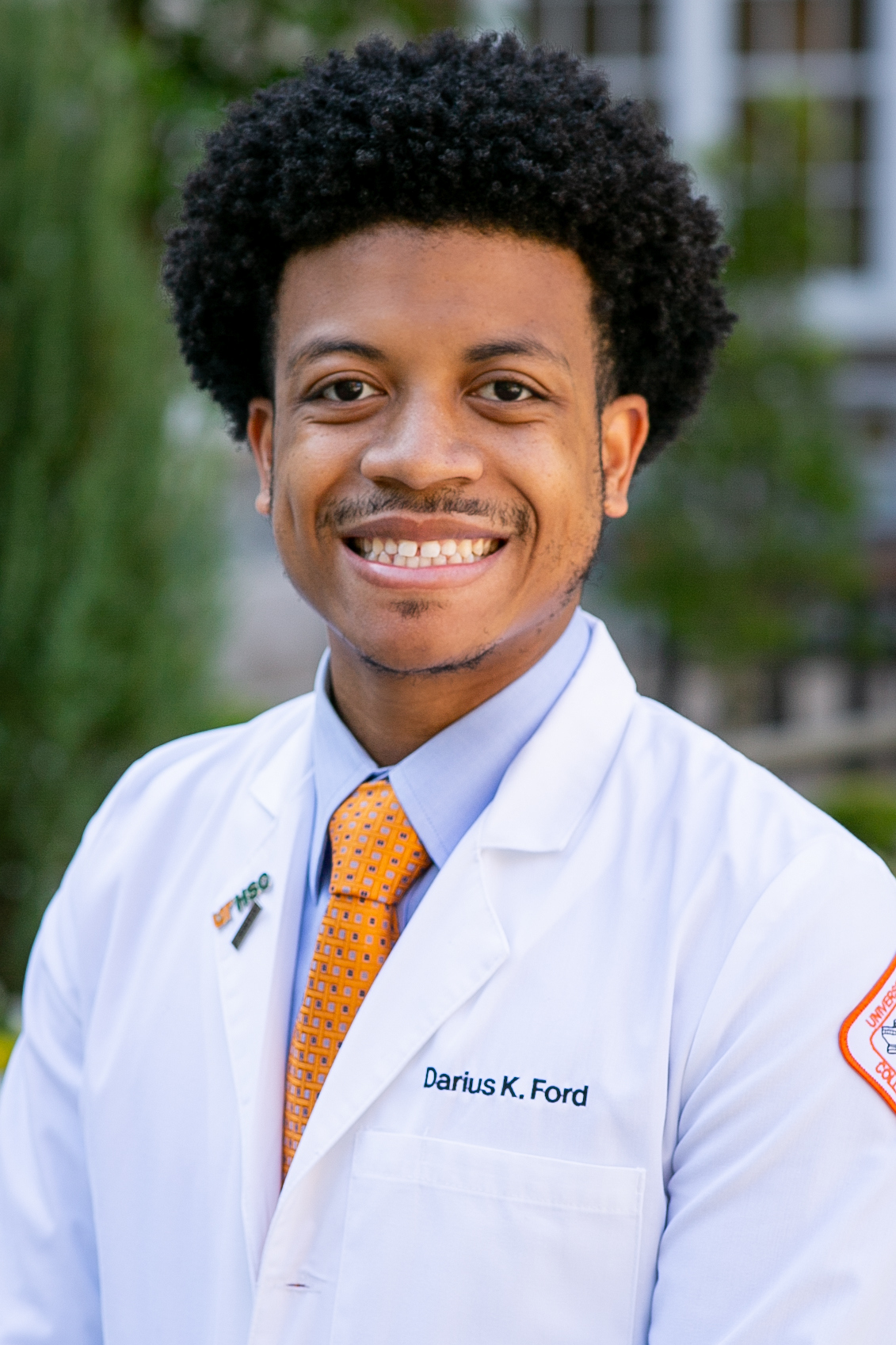 Why did you choose UTHSC College of Pharmacy?
I chose UTHSC Pharmacy because I wanted to receive not only the best education provided in a career field that I am interested in, but also to be close to home. Since UTHSC Pharmacy is ranked #17 in the nation (above the other schools where I applied), I thought to myself that this would be a great opportunity to challenge myself and learn a lot about pharmacy in their curriculum. Plus, I am only two hours away from home!
What is your favorite memory or experience from pharmacy school?

One of my favorite experiences from pharmacy school would have to be attending the Halloween Bowling Night through the Association of Student Pharmacists (ASP) in October. All the students that attended joined team of up to five people, we all wore cool costumes, and we bowled until the facility closed. Awards and prizes were also handed out in a raffle. It's a very cool event to go to and see everyone's costumes, watch them bowl, and have a good time fellowshipping with other students.
How has the UTHSC College of Pharmacy helped or prepared you for your career goals?
The UTHSC College of Pharmacy has helped prepare me for my career goals in several ways. It's almost as if they're always a step ahead in the professional environment of getting us ready to be actual pharmacists in the field. I have been able to create a CV, a resume, and a letter of intent, all of which I had never written before. I've also been introduced to patient cases and been given the opportunity to interact with interprofessional students from other colleges on campus and off campus. I have learned a lot of cool tips on navigating within the world of pharmacy while being in the UTHSC College of Pharmacy.
What do you think prospective students should know about UTHSC Pharmacy?
While being in UTHSC Pharmacy, prospective students should know that although the college provides a challenging environment, it is okay to make mistakes and it is okay to fail sometimes. UTHSC has a plethora of resources available for students to use at their leisure and help navigate through the classroom setting as well as away from the classroom. But one important thing to note as well is to try and have fun while being at the College. The College provides a lot of student organizations that are also available and provide different events month-to-month to help students be more engaged in the world of pharmacy as well as to create relationships with other students and to meet new people within the college setting.