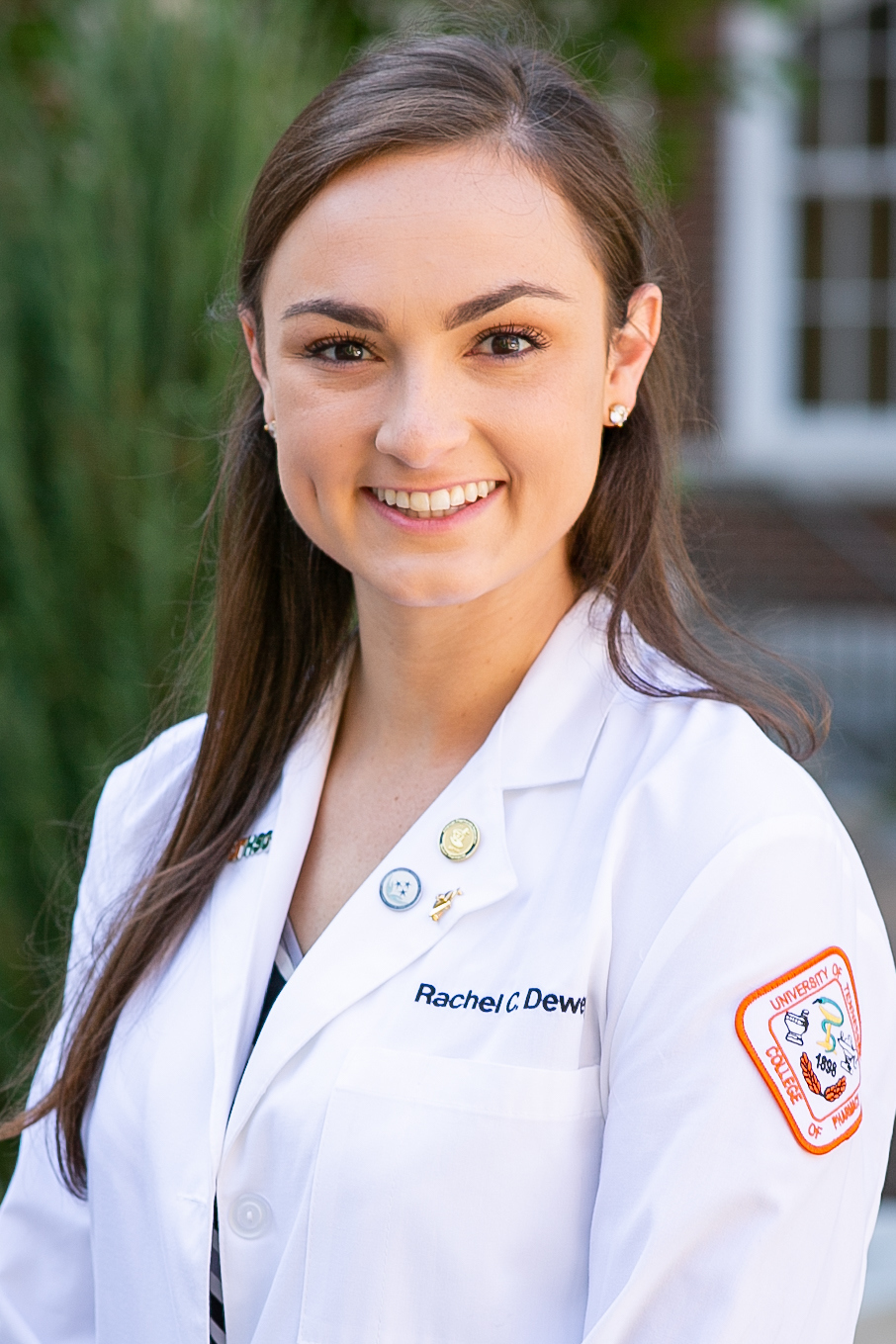 Why did you choose UTHSC College of Pharmacy?
I chose UTHSC for pharmacy school because of the "this is where I am meant to be" feeling I had during and after my interview. I didn't have this feeling at other schools at which I had interviewed. Some of the other reasons I chose UTHSC are the professors, facilities, diverse patient population, leadership opportunities, and it being a top 20 nationally ranked program. A huge bonus, as an out-of-state student, was that the College had just approved reduced out-of-state tuition!
What is your favorite memory or experience from pharmacy school?

My favorite memory from pharmacy school is going to the Tennessee Pharmacists Association (TPA) winter meeting! I was able to attend each day of the meeting where I was able to network with students from other pharmacy schools across the state, meet pharmacists in different areas of practice, and advocate for pharmacy at the capitol through legislative meetings with state representatives and senators.
How has the UTHSC College of Pharmacy helped or prepared you for your career goals?
The UTHSC College of Pharmacy has helped me prepare for my career by giving me mentors in different fields of pharmacy. The College has also helped me feel more prepared by both the therapeutic and non-therapeutic courses we take. Additionally, the amount of hands-on patient interactions I've had, from service events to rotations, has helped me navigate where I want to be after graduation.
What advice do you have for prospective students?
I think it is important for prospective UTHSC College of Pharmacy students to know that they will be taught by some of the top experts in pharmacy. Pharmacy school is hard! But by joining different organizations and becoming involved, prospective students will meet some of their best friends who will make pharmacy school easier to navigate. It's also important to talk to your deans, professions, and advisors. They are there to help you become the best pharmacist you can be.