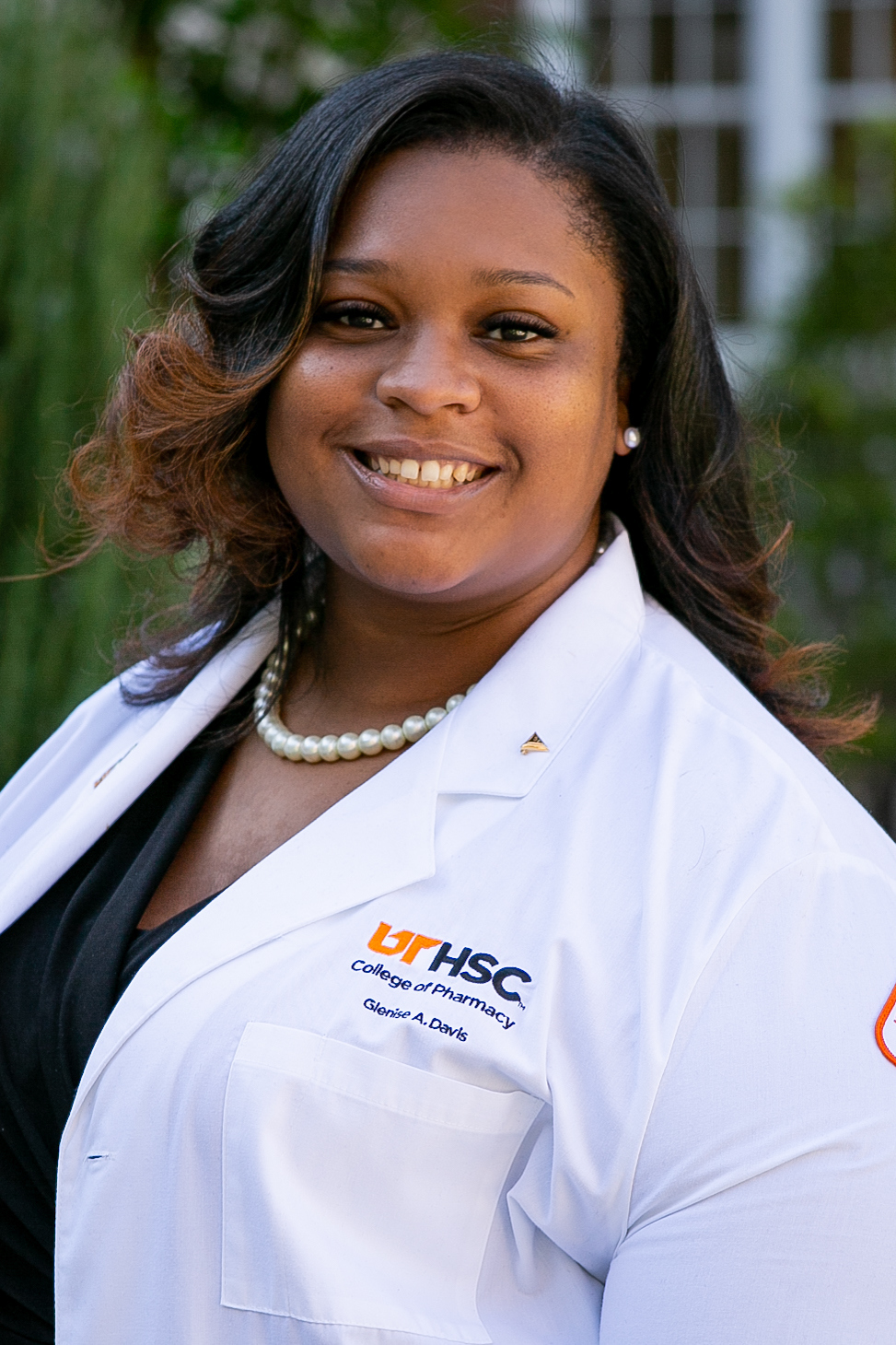 Why did you choose UTHSC College of Pharmacy?
Memphis has always been home for me, and the opportunity to learn in my home environment pushed me to look into UTHSC. Once I did my research, I was met with positivity, prestige, and promise! Obtaining my degree from UTHSC will position me greatly to achieve my future aspirations.
What is your favorite memory or experience from pharmacy school?

My favorite experience from pharmacy school has been my involvement in Phi Delta Chi, a professional pharmacy fraternity. I have the privilege of being the first African-American to hold the position as President of our chapter (Omega). This allowed me the opportunity to work with a great group of students and plan our Centennial Celebration in spring 2022.
How has the UTHSC College of Pharmacy helped or prepared you for your career goals?
The UTHSC College of Pharmacy has provided me with the opportunity to develop relationships with notable alumni and faculty. These relationships will help me to network and stand out as a new graduate. Being at UTHSC has widened my access to professionals in the field, and their respect for the education and rigor provided from UTHSC gives potential employers trust in my abilities.
What advice do you have for prospective students?
As a prospective student of UTHSC Pharmacy, it is very important to master time management and relationship building. Take time to do what makes you happy, get the most out of your time in the program, and take steps to advance your future!