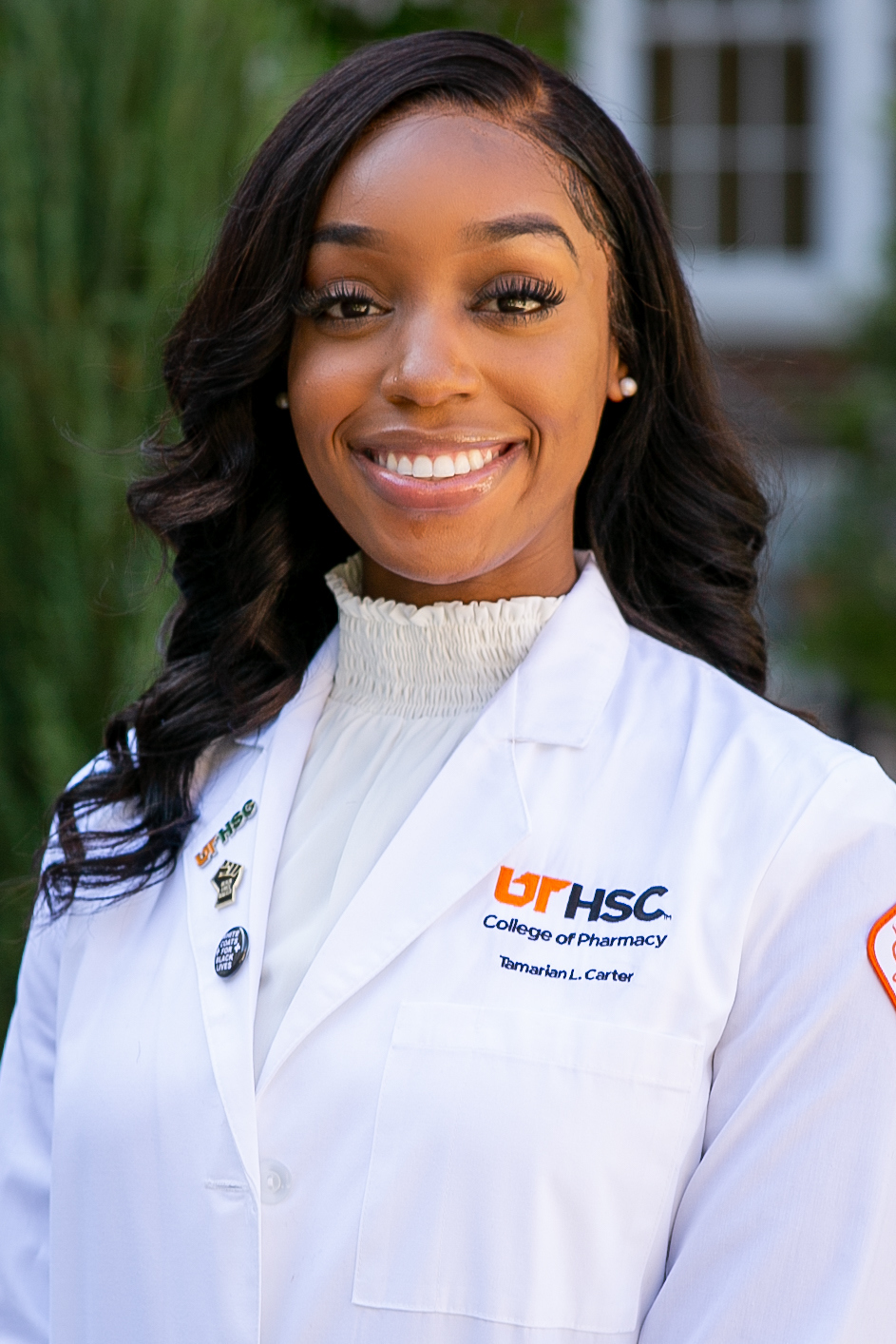 Why did you choose UTHSC College of Pharmacy?
I chose UTHSC College of Pharmacy because of the amazing opportunities and the exceptional pharmacists that were and are a product of this institution. I was also intrigued by the location of UTHSC being in the heart of the medical district. Being an out-of-state student, I was excited and nervous about embarking on this new journey in a new location. However, my nerves were immediately alleviated when I stepped on campus during the interview and was welcomed by former students. In that moment, I knew that this was where my pharmacy journey was supposed to begin.

What is your favorite memory or experience from pharmacy school?

My favorite memory from pharmacy school was administering COVID vaccinations to members of the community through UTHSC. It was so amazing to interact with other pharmacists and to build relationships with members of the community. I was truly uplifted by everyone and enjoyed being a part of the mission to put an end to the spread of COVID.
How has the UTHSC College of Pharmacy helped or prepared you for your career goals?
UTHSC instills students with great patient care skills that prepare them to successfully pursue any route of pharmacy. My personal career goals are to become a community pharmacist in an underserved area. Through the amazing organizations at the College of Pharmacy, I have been able to serve the community in various aspects such as informed them on health disparities and administering vaccines. While meeting the needs of the community members, I am also able to practice my interpersonal skills which will aid in my success in achieving my career goals.
What advice do you have for prospective students?
I would tell prospective students that UTHSC offers infinite opportunities for students to become successful in their desired path of pharmacy. Although UTHSC is spread across three campuses across Tennessee, we are truly one big family. The faculty of the institution wants to see us succeed and ensures that by always offering a helping hand. The UTHSC College of Pharmacy also offers many professional and student organizations that allow students to build relationships with their colleagues based on similar interests.